About this Event
BAME Birthing With Colour is a one day virtual conference highlighting maternity issues facing the BAME communities.
Join us for a mix of presentations, workshops, networking and socialising. The day rounds out with our famous Wind Down Zone. An opportunity to decompress your way: Yoga, Zumba, Pilates, Relaxation, Discussions, Cultural Presentations...
The programme is led by Helen Knower, Director of Midwifery, Lewisham and Greenwich NHS Trust and organised by UK registered charity The Brun Bear Foundation. Proceeds from BAME Birthing With Colour's event programme support projects that resonate with its core mission and values. This ranges from a bursary scheme to the funding of wellbeing wallets for expectant mothers. The organising committee work on an entirely pro bono basis.
Please meet the speakers, workshop leaders, panellists and instructors below.
Certificate of Attendance in support of Continuous Professional Development will be issued.
SPEAKERS
SPEAKER: HELEN KNOWER
As Director of Midwifery at Lewisham and Greenwich NHS Trust, Helen Knower leads a team that delivers just under 9,000 babies each year across both hospital sites. As part of her directorship role, Ms Knower is involved in implementing national policies for improving outcomes for mothers and babies.
DR SARAH CHITONGO
One of only 12 midwives to have been honoured with a Royal College of Midwives Fellowship. Winner of the Mary Seacole Award for research which found 40% of all direct maternal deaths occurred in women from BAME groups, Dr Chitongo has investigated the experiences of midwives caring for women from Black Asian Ethnic Minority Groups (BAME) in high dependency units within London hospitals and pioneered the use of augmented reality technology in midwifery training.
SPEAKER: PROFESSOR JANE SANDALL CBE
Prof Sandall leads a Maternal Health Services and Policy Research Group in King's Health Partners Women's Health Academic Centre and is involved in the leadership group of King's Improvement Science and South London Collaboration for Leadership in Applied Health Research and Care. She has a clinical background in Midwifery and is a social scientist.
SPEAKER: EMILY AHMED
Chair, Maternity Voice Network. Public Engagement Specialist & Participatory Appraisal Trainer
SPEAKER: DR UMESH PRABHU
Dr Prabhu is a paediatric consultant and former medical director at Wigan & Leigh NHS Trust, NCAA adviser and clinical director for NHS Professionals. HIs passion is patient safety, professional regulation, why doctors make mistakes, organisational culture and leadership and the impact subconscious bias and racism has on patient safety and staff well-being.
SPEAKER : HILARY BURRAGE
Hilary Burrage is a sociologist. She has researched female genital mutilation (FGM) for many years, and is the author of two award-winning books on the subject. She is also an Advisor to the Global Media Campaign to End FGM and to the UK-based organisation, Action: FGM. Ms Burrage has been a Senior Lecturer in Health and Social Care, a Research Associate in a UK Medical School, a Trustee of the Liverpool School of Tropical Medicine and a Non-Executive Director of an NHS Trust.
SPEAKER: MARS LORD
Award winning doula and birth activist Mars Lord has been a birth keeper for over a decade. Ms Lord wants to see the 'colouring in of the landscape of birth' and to uncover the reasons for the maternal and neonatal morbidity rates amongst the BAME community.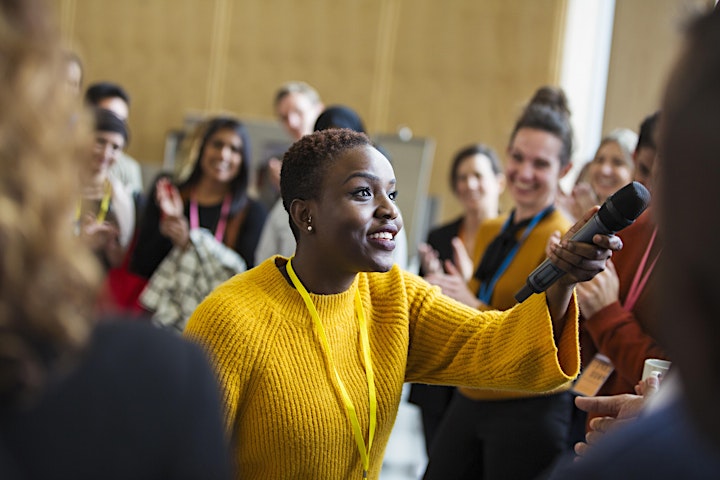 WORKSHOP LEADS
PAUL GOLDEN
Midwife. Mediator. Lecturer
Paul Golden delivers lectures and workshops for midwives on regulation, communication / mediation and clinical skills training internationally. He is known for his calm, confident and creative approach.
ANIEBIET EKONG
Nutrition Specialist
A specialist in public health nutrition. Ms Ekong is presently completing a PhD on African maternal nutrition in the United Kingdom.
HANNAH RAYMENT-JONES
NIHR Doctoral Research Fellow at King's College London
Hannah Rayment-Jones has worked in a range of clinical midwifery settings, including the award-winning caseload team at Imperial College NHS Trust, providing continuity of care for socially vulnerable women and a successful homebirth service.
NEHANDA TRUSCOTT-REID
Holistic Wellness Coach
Nehanda Truscott-Reid is passionate about supporting mothers whose voices, stories and needs are often left out of the mainstream. Ms Trustcott-Reid is a Holistic Wellness Coach. She helps women overcome fear, anxiety, stress, low energy, intergenerational trauma and negative cycles through mindfulness, ritual, self care and energy balancing practices.
ALYA HARDING
Youth Ambassador for the EU End FGM Network
Alya Harding is a Youth Ambassador for the EU End FGM Network and is committed to spreading awareness of FGM. Alya is studying for a degree in International Development at the University of Portsmouth and has recently returned from Uganda.
NAANA OTOO-OYORTEY MBE
President Board of European End FGM Network. ACORD and FORWARD Board of Trustees.
Awarded an MBE in 2009 for her work on women's rights, Naana Otoo-Oyortey runs the Foundation for Women's Health, Research and Development (Forward), which has supported the African diaspora in the UK for 30 years. She is a high profile campaigner against female genital mutilation (FGM). Naana Otoo-Oyortey has featured in the Evening Standard's list of London's most influential people and has discussed her campaigning on the BBC's Woman's Hour and at the International Observatory of Human Rights.
GILL PHILLIPS
Director of Nutshell Communications Ltd and creator of Whose Shoes?
Gill Phillips has 30+ years experience in social care. Her passion is family-centred care, helping people share and connect across health and social care.
Ms Phillips is the creator of Whose Shoes? Whose Shoes? follows a board game format and helps participants cuts across silos and through hierarchies so they can better communicate, understand each other's perspective and jointly find ways forward. Whose Shoes? is a popular training tool throughout the NHS.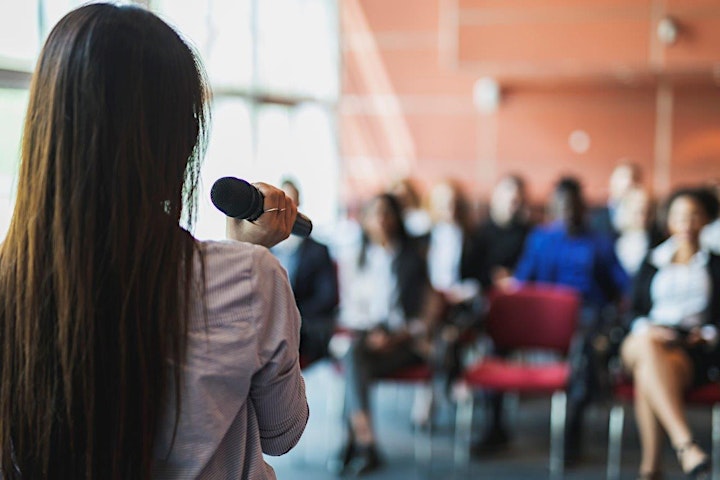 ANY QUESTIONS
Topical discussion in which a panel of leading practitioners are posed questions by the audience. Live and unscripted.
PANELLIST: SHARON MANATSA
Sharon is the founder of the Melkiah Foundation established in memory of the son she lost when 28 weeks pregnant. The organisation supports BAME families that have gone through a similar experience. A particular focus is supporting the grieving process and overcoming any stigma felt.
PANELLIST: SIMON FLEMING
Simon is a London-based registrar and Vice Chair of the Academy Trainee Doctors' Group (ATDG). He is at the forefront of combating bullying, undermining and harassment in healthcare, through the award winning #HammerItOut and #CutItOut campaigns. He speaks internationally on the subject and this was the subject of his TEDx talk.
PANELLIST: DR RUTH OSHIKANLU MBE
Dr Ruth Oshikanlu MBE is a member of the Chief Nursing Officer Black and Minority Ethnic (CNO BME) Advisory Group. In 2020 Dr Oshikanlu takes up a Florence Nightingale Senior Leaders Scholarship and will be working to reduce the disparity in deaths of Black and Asian women in pregnancy and the perinatal period.
PANELLIST: KAREN-GRACE SIRIBOE
Karen-Grace combines clinical and communications experience to advocate for improved maternal and neonatal health. Karen-Grace is the founder of CoMidMent, a social entity for student midwives in the UK, Scotland and Ireland.
PANELLIST: MARLEY HALL
Marley is a midwife, advocate, educator and mum-of-five. Marley focuses much of her time providing antenatal education to women online and using social media as a platform to raise awareness of the maternity issues women from the BAME communities face.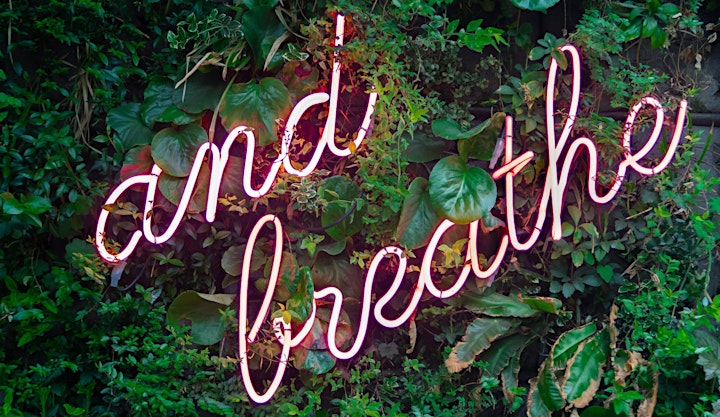 WIND DOWN ZONE INSTRUCTORS
LISA MACLEAN
Owner of Sports and Remedial Massage
Lisa MacLean is the owner of Sports and Remedial Massage and Personal Training. Ms MacLean balances her company commitments with teaching fitness classes at various gyms.
ANA SAMPAIO
Zumba Instructor
Ana Sampaio has a real passion for Zumba and makes every class feel like a party! Angolan born, but raised in Portugal and influenced by Latin culture, Ana's classes are a fusion of all these influences and leave participants at the end of her very popular classes energised and exhilarated!
SAM BOULTON
Pilates Instructor
Sam Boulton is a highly regarded and popular Pilates instructor. Her classes strengthen muscles while improving postural alignment and flexibility.
TARA KANVEER
Yoga Instructor
Yoga instructor Tara believes that anything that doesn't lift up the happy version of yourself is not 100% healthy. Her sessions are designed to release 'happy hormones' while the relaxation techniques help calm the mind.
REFOCUS AND RELAX WITH ERIN!
Hypnotherapist
After a busy day, Erin will provide the opportunity to switch off, and refocus the mind, with a mindfulness and relaxation exercise which will leave you feeling calm, relaxed and refreshed. Erin is a hypnobirthing instructor who offers hypnobirthing and antenatal classes in and around South East London and Kent.
More activities are planned
Date and Time
Location
Refund Policy