Description
Join us on
Tuesday, 15 May

at the Wellcome Collection, London

The day will be packed with insightful sessions on the current issues relevant to BASDA members, identifying business development opportunities, technical and resource implications and offering key networking opportunities.

The Agenda is being shaped based on current member feedback and will include Making Tax Digital, together with debates around topical issues including GDPR, Open Banking, Brexit and much more.
Cost
to Attend:
Members – £75 + VAT
Non Members – £99 + VAT
---
Summit Agenda: 10:30am to 4:00pm
• Keynote Session: HMRC update on MTD and the impact on software development.
• GDPR : It's Bigger than Marketing.
• Open Banking "Don't Believe the Hype".
• Launch of the new BASDA member initiviate.
• BASDA Showcase: Latest achievements, initiatives and benefits for members.
• Networking with members and guests.
---
Speakers Include
John Mitchison
Director of Policy and Compliance, Direct Marketing Association
John has extensive in-depth knowledge of the data and marketing industries, with more than 20 years of experience in both. In recent years, he has worked closely with industry groups like the Data Protection Network and the DMA's Responsible Marketing Committee as well as regulators like the Information Commissioners Office, Fundraising Regulator and Ofcom to develop guidance in a changing legislative landscape.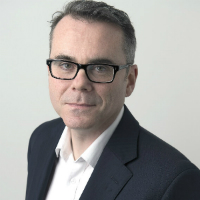 Lee Hawksworth
Head of Software Developer Collaboration, HMRC
HMRC Head of Software Developer Collaboration, with teams that support 75% of HMRC's 1.7 billion digital transactions which are completed through an API using a third party product.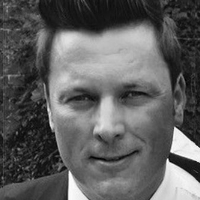 Ken Gurr - FCIPP, Minst LM
Payroll Tutor/Writer
Ken has over 25 years presenting face to face payroll training in UK payroll legislation, over 45 years in payroll. Ken is regularly listed in the annual Top 50 Payroll Professionals in the UK, in 2001 he was Winner of the Jean Strathearn Award for Lifetime Achievement in Payroll and in 2009 was Winner of UK Chartered Institute of Payroll Professionals Practitioner of the Year Award, he was listed in inaugural The Reward 100 – the prestigious list of outstanding leaders and influencers in the pay and reward industry.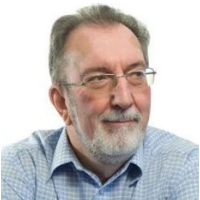 Peter Davey
Peter has been working in the area of retail payments services for a number of years and has deep experience especially with legal and regulatory aspects having recently worked at a payments services provider (Earthport), a cards processor (First Data), a central infrastructure (VocaLink), where he was involved in the development of a non-card-based payments scheme Zapp / PayByBank.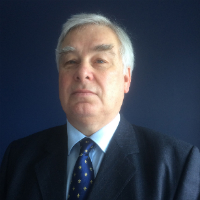 Peter Robertshaw
Marketing Expert
Peter has worked for over 30 years in the IT industry, most recently as Global Marketing Director for e-commerce provider cloudBuy. Peter held a similar role at Swedish ERP player, IFS, leading their re-branding programme and global marketing campaigns and events. He also worked for 12 years at software giant SAP in a number of roles including, product management, consulting and marketing.
Peter has been an advocate for BASDA for 2 decades and is the longest-serving member of the BASDA General Council.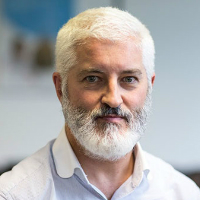 Anish Mehta
Customer Readiness & External Stakeholder Team, HMRC
Anish leads HMRC's onboarding strategy for the Income Tax element of Making Tax Digital for Business, working with external partners to increase voluntary take up of the service. He is based in HMRC's Canary Wharf office in London.
Anish started his career at HM Treasury, working on tax policy and management of fiscal risks. He then ran a review of small business taxation for the Office of Tax Simplification, working closely with a team of external secondees from the tax profession. Anish holds a BSc Economics from the London School of Economics and an MSc Economics from the University College London.
Anish joined HMRC in 2012 and spent several years in HMRC's Customer directorate, expanding the role of behavioural science in the administration of the tax system. Before joining Making Tax Digital for Business in October 2017, he was on secondment outside of HMRC, working on international programmes at the Behavioural Insights Team. The experience of helping rural citizens in Bangladesh to engage with their government digitally is already serving him well in his efforts to encourage voluntary take up of MTD!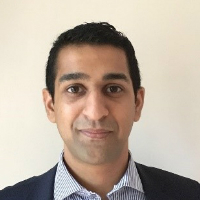 Event Sponsors
All Things Web®

The People's Pension