HinterWater is a new installation commissioned by Studio Eleven as part of their ten-year residency on Humber Street in Hull.
About this event
HinterWater brings together poet Nick Allen from West Yorkshire investigating the concept of 'confluence', Myles Linley from York who creates visceral charcoal drawings and paintings in the tradition of the 19th century; Adele Howitt, Ceramic Artist and owner of Studio Eleven, who investigates the concept of living landscape, identity & post – industrial sites; Wai Wan, sound artist, researcher and music producer who investigates conceits of nostalgia, within environment and landscape.
HinterWater suggests the geography, which poses an interesting question concerning globalisation and the environment within an isolated part of the UK. Our intention is explore the Humber environment and its history within the context of change without traditional boundaries. A fresh history and a fresh experience of the post – industrial landscape with this new collaboration of mixing sound, drawing, clay, and poetry.
The performance combines the sound–scape by Wai Wan with poetry readings from Nick Allen within the installation at the Studio Eleven Gallery.
2.30pm – 2.45pm: Performance.
2.45pm – 5pm: Meet the Artists and enjoy refreshments.
Capacity is limited to 25 people (standing).
The HinterWater exhibition continues until 31st October 2019 at Studio Eleven Gallery, 12 Humber Street, Fruitmarket, Hull HU1 1TG. Open Wednesday – Sunday, 11am – 4pm.
Organiser of BBC Contains Strong Language: HinterWater Launch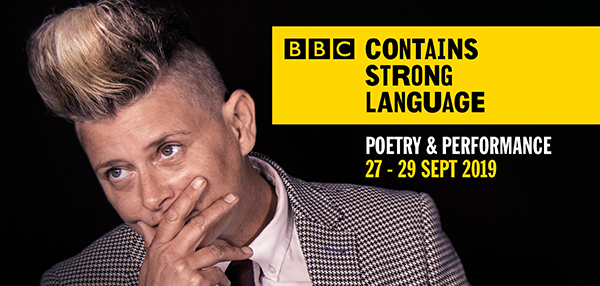 The UK's biggest poetry and performance festival of new writing returns to Hull in 2019. Bringing over 40 events to the city over 3 days, leading poets and world class spoken word artists will take to the stage alongside brand new voices.
Contains Strong Language welcomes 19 poets – the Hull 19 – along with artists, local, national and international to join in this celebration of poetry and spoken word. 
The special alchemy which makes a great festival combines artistic talent, brand new commissions, world premieres and appreciative audiences. 
Tickets for free events are available from Hull Truck Theatre at www.hulltruck.co.uk/citywide-events/bbc-contains-strong-language/
Contains Strong Language is the BBC's national poetry and spoken word festival, with coverage on national and local radio and TV. It is a partnership between the BBC, Wrecking Ball Press, Arts Council England, the British Council and the Makassar International Writers Festival.
For more information visit www.bbc.co.uk/containsstronglanguage