Description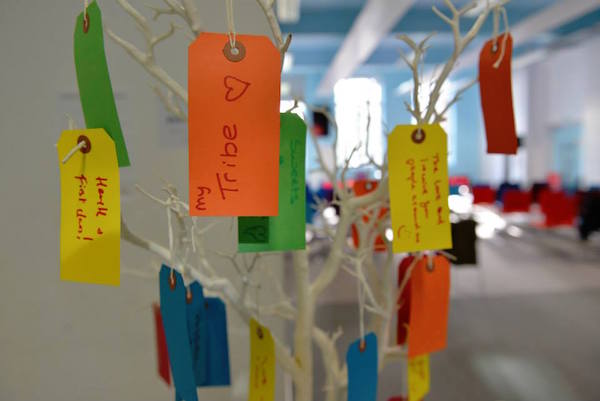 Description
The Museum of Happiness' first Summer Festival is coming to town - and we want to spread more love and compassion in the world!
Did you know that loving yourself and others is a skill that can be learned? Neuroscience has uncovered a whole range of practical techniques that can boost your ability to love - and it doesn't matter if you have a partner or not! :-)
Here in London's Museum of Happiness in Camden, we are hosting a 3-day Be the Love Festival where you can discover the power of self-love and compassion. So what's in store? Insightful and inspiring talks where world-renowned workshop leaders share the secrets to love, guided loving-kindness meditation, arts and crafts (heART) activities with a loving theme, self-love silent disco, cuddles with Guide Dogs for the Blind in exchange for a donation to their charity, play workshop for adults (and children), story sharing with the elderly and children, pop-up plant-based cafe and the festival finishes with a talk from the world-renowned Satish Kumar, and then for those that wish to stay, a relaxing, self-love filled 'an immersive sound bath of oneness'.
The Be the Love Festival aims to encourage community, self-care and a positive attitude to diversity while sharing the secrets of opening your heart to yourself and others. However, there's an even bigger issue at its heart. With the current rise in loneliness, more needs to be done to encourage more love and connection with others.
Museum of Happiness co-founder and best-selling author Shamash Alidina, explains: "Most people think the feelings of deep love just happen when cupid fires her arrow. The good news is, you don't need to wait that long! Science has found each moment you connect with another person or animal, is an opportunity to experience a genuine micro-moment of love. With training, you can deepen this skill so you feel more connected with those around you with many proven physical, mental and emotional health benefits."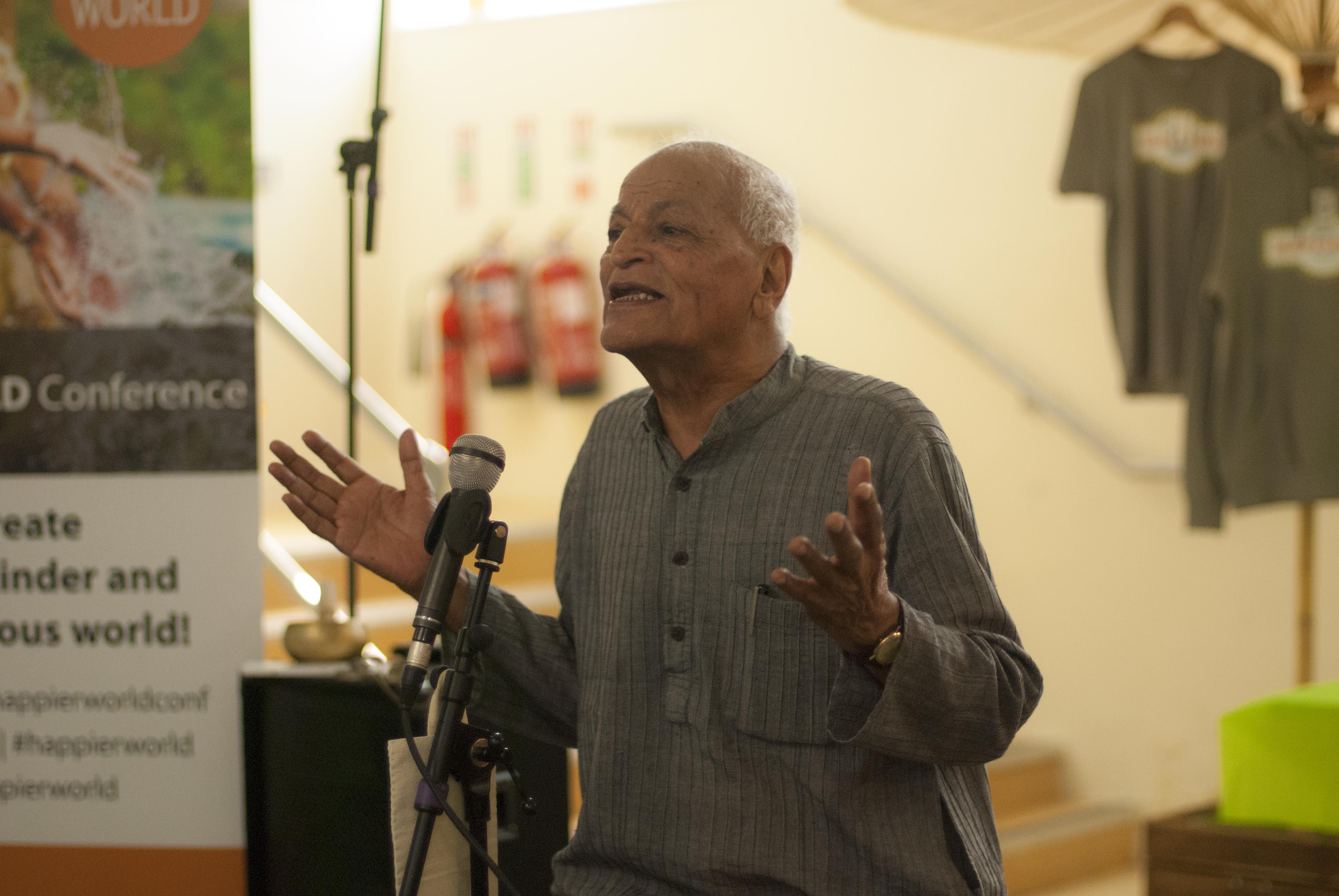 Timetable
Check back for any last-minute changes!
Friday 6th July - Spreading Love in the Community
We aim to bring together children, elders, animals and everyone in between for a relaxing and fun-filled day exploring love in the community. Please feel free to bring along children, grandparents, or a lonely neighbor you may know of :-)
12-2pm - Puppy and Doggie Cuddles - We're excited to be collaborating with Guide Dogs London. Did you know there's only 350 Guide Dogs in London and there are 70 people on the waiting list to receive a Guide Dog. The challenge is it costs £54,000 to care for a dog from puppy till retirement. So we want to support them! This is your chance to spend time with puppies and dogs, specially brought into the Museum of Happiness. Special tickets required and all those donations go directly back to Guide Dogs London - your generosity would be most appreicated.
2-3 pm - Community Vegan Potluck Picnic - Eating together brings poeple together. So please bring along something to share (optional), and we can all have a nice meal and get to know each other. We are all very friendly and welcoming!

3-4pm - Laughter Yoga with Mel - Live, Love and Laugh! Join our Laughter Yoga teacher Mel, to guide you in a gentle journey to discover our inner peace, love and joy. If you've never tried laughter yoga, come and have a go!

4-5pm - Gratitude Bingo and Story Sharing - Gratitude bingo is a really fun game for both children and adults. Usually, after playing the games, people just want to keep chatting. So let's do that. We'll play some gratittude bingo and give opportunties for those that wish, to get into little groups and share some positive stories.
5pm-6pm - Fun and games run by the School of Play - Portia, who runs the School of Play, recently did our Museum of Happines train the trainer, and she loved it! We're grateful that she's coming back to share some facts about the science of play for adults and children.
6.30pm - 7.30pm - Guided Loving-Kindness meditation - We have a donation-based meditation class every Friday night here at the museum. So we will continue our weekly class tonight with a kindness-themed guided meditation.
7.30-8.30pm - Community Vegan Potluck Picnic Dinner - Hopefully you've still got some food left over for dinner! Eating out can be so expensive in London. So let's have a meal together in the museum. Again, please bring along some sharable snacks and we can eat and chat together. With so much loneliness in our society, this is a lovely, friendly way to get together as a community and enjoy some vegan food. Thank you!
Saturday 7th July - Cultivating Self-Love
Today is dedicated to self-love! We can't give from an empty cup! Learn how to create a kinder, more loving attitude towards yourself, so you can better care for others. :-)
12-1pm - Kindfulness Talk and Guided Meditation - Our co-founder Shamash Alidina is author of Mindfulness for Dummies. He loves talking about not just mindfulness, but kindfulness. So learn a little bit more about why being kind to yourself and others is so important, and experience some guided kindfulness meditations for relaxation.
1-2pm - Community Vegan Potluck Picnic - Eating together brings poeple together. So please bring along something to share (optional), and we can all have a nice meal and get to know each other. We are all very friendly and welcoming!
2pm-3.30pm - Mindful Photography with Menka Sanghvi - Love is an art of looking! Join Menka Sanghvi of Just Looking in a guided and playful photowalk, to slow down and connect with your spirit of curiosity and wonder. Open to all levels - just bring a camera or a smartphone.
This workshop will be first come first served for about 30 people to help manage the numbers. For others, you'd be welcome to do some fun arts and crafts activities within the Museum space.
3.30pm-4.30pm - Hugging Your Demons Workshop with Anya Pearse - The lovely Anya has been a long-term volunteer of the Museum of Happiness. She's had many challenges in her life and discovered many tools to help her manage these challenges. In this workshop, you can learn how to make friends with the parts of yourself that are harder to love.
4.45pm-5.45pm - You Deserve To Love Your Life And Yourself Talk and Workshop with International Self-Love Expert Gina Swire - Gina was living a 'rat-race' style life, chasing the next great job and relationship. But no matter what she did, she didn't feel happy. Then, she finally discovered the power of self-love and self-acceptance. She now teaches these skills full-time with her clients. Come along and discover how these skills can help you and your friends find more inner peace, happiness and acceptance.
5.45pm-7pm - Guided Self-Love Silent Disco with our friends at Nobody's Watching - Claudia discovered how awkward dancing can be for some people. So she started Nobody's Watching and has a really lovely way of getting the group feeling comfortable moving their body to some awesome, dancy tunes! This will be on a first-come first-served basis with 30 headsets. Some people may be willing to swap.
Sunday 8th July - Spreading Love in the World
We end the festival thinking and acting bigger. Einstein inspires us:
"A human being is part of a whole, called by us the "Universe," a part limited in time and space. He experiences himself, his thoughts and feelings, as something separated from the rest — a kind of optical delusion of his consciousness. This delusion is a kind of prison for us, restricting us to our personal desires and to affection for a few persons nearest us. Our task must be to free ourselves from this prison by widening our circles of compassion to embrace all living creatures and the whole of nature in its beauty." - Albert Einstein
12-1pm - Art for Relaxation - Ashima Kumar has been running art workshops for many years in India, often with children and adults who've gone through much suffering. In this workshop, she'll share her story and show you how art can be a beautiful way to relax and heal. Check out the special artwork Ashmina has created for our event at the end of this Eventbrite listing!
1-2pm - Community Vegan Potluck Picnic - Eating together brings poeple together. So please bring along something to share (optional), and we can all have a nice meal and get to know each other. We are all very friendly and welcoming! We may also have a guest speaker explaining the importance of veganism as an act of kindness to animals and the environment.
2pm-4pm - Connecting with Nature Talk and Mini Workshop with Kevin Davidson - We will come together to play some games which draw our attention towards a multi-sensory appreciation of the natural world.
4pm-4.45pm - Happy Rapping Workshop - Co-create a rap to spread more love and peace in the world with Rap Association; a social enterprise helping people to connect, create, inspire and make a change.
5-6pm - Be The Love You Want To See In The World with Satish Kumar - Engaging talk by one of the top thought leaders on the environment, spirituality, and the importance of a more caring society - we're humbled to be joined by the world-famous Satish Kumar. Satish will talk about why love is so important in the world at the moment, and share his own personal journey to tap into and spread more love in the world. Satish is founder of Schumacher College, Resurgence Magazine and the Festival of Wellbeing.
6pm-7.30pm - Vegan Potluck dinner and some Kindfulness meditation, if there's time with Shamash :)

7.30 - 9.30pm - Immersive Sound Bath - A sound bath is a deeply relaxing and blissful experience designed to cultivate wellbeing. There is no water or swimming costumes involved - the term 'bath' refers to the waves of sound that audience is immersed in. For this special occasion we are gathering a team of facilitators who will collaborate to deliver a sound bath inspired by the the theme of Spreading Love in the World. If you are interested in getting involved please email kevincampbelldavidson@gmail.com for more information.
FAQ

Food
As we know, yummy food is a big contributor to happiness, we are excited to be joined by the Well-Bean Company who will be providing a pop up plant-based cafe throughout the festival. We are also a big fan of picnics and encourage you to join us in our community vegan pot-luck picnics. Feel free to bring along some food for yourself and perhaps a little something to share with others too - generosity is good for you and for others too! :-)
Children
Usually children are not allowed in Arlington House, which is the building in which the Museum is based. Any children under the age of 18 must be accompanied by an adult at all times for this event. The Museum is part of a homeless hostel and there are other vulnerable people in the building, so care must be taken.
Photography
By registering a ticket, you agree that we may film and photograph the event. If you don't want to be the photos/vidoes, just let the cameraman/woman know, and they'll ensure you're not in any of the photos/videos - no problem.
Tickets
The Museum of Happiness is a not for profit Social Enterprise, registered with Social Enterprise UK.
We on a mission to create a happier world for all living beings - humans, animals, plants - the whole lot! So we're definitely gonna need your help.
We have a very small staff team and there are no share holders. We receive a huge amount of support through generous volunteers.
We have received no external grants or funding. We fund our work through your generous donations and contributions, through our classes and workshops you attend, and through companies and organisation, large and small, that approach us to help them create a happier culture.
Please help keep the Museum of Happiness sustainable by making generous contributions and referring us on to your workplace if you'd like us to bring some happiness there. Thank you so much - we love you!
Also do remember, if you can afford very little but want to come to this event, please do so! That's why we are offering donation tickets - so you are very welcome too!
Refunds
Sorry, we don't offer refunds as the admin cost to manage all that ends up being too high. But you're very welcome to gift your ticket to a friend of yours. I'm sure that'll spread a bit of love there, right away.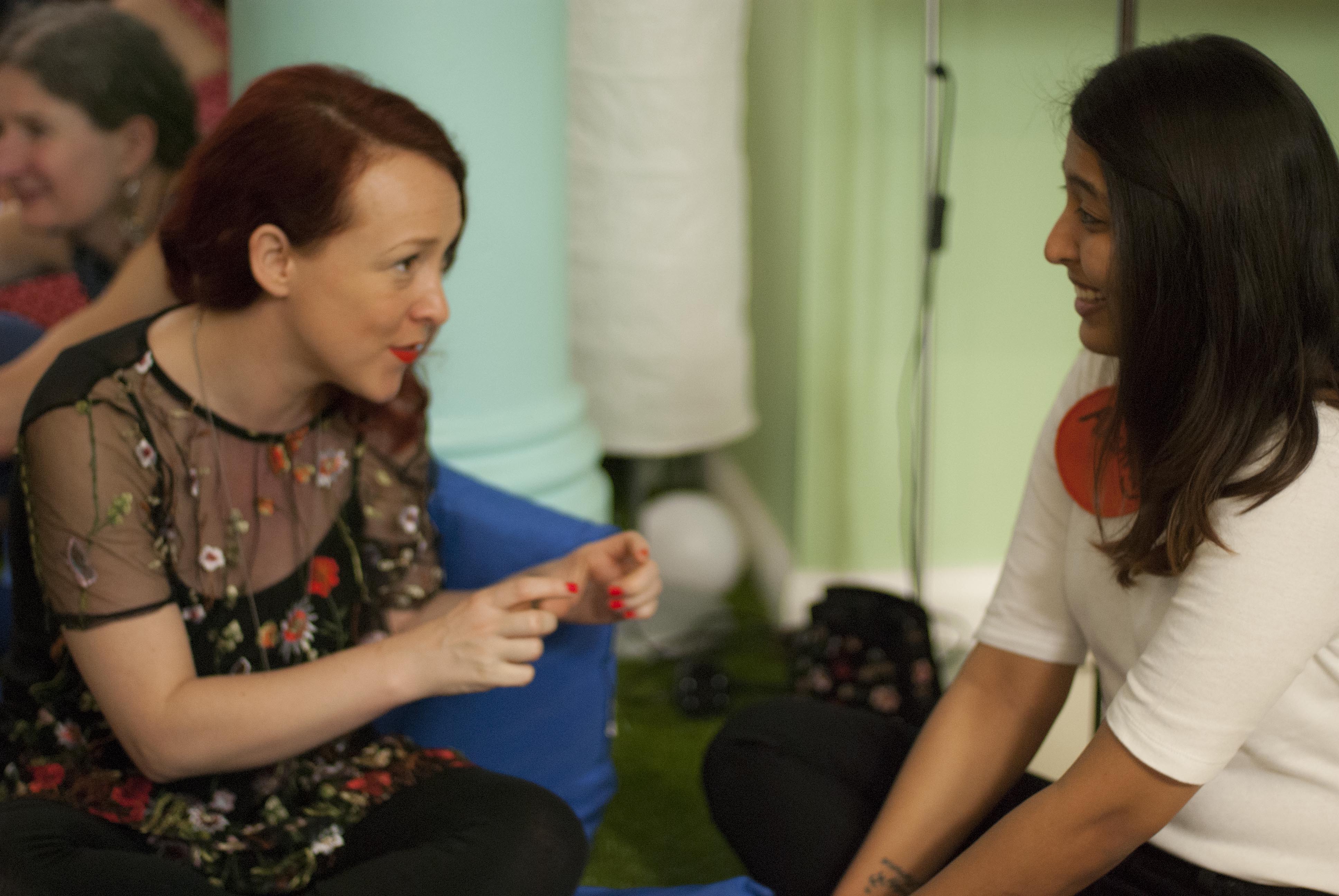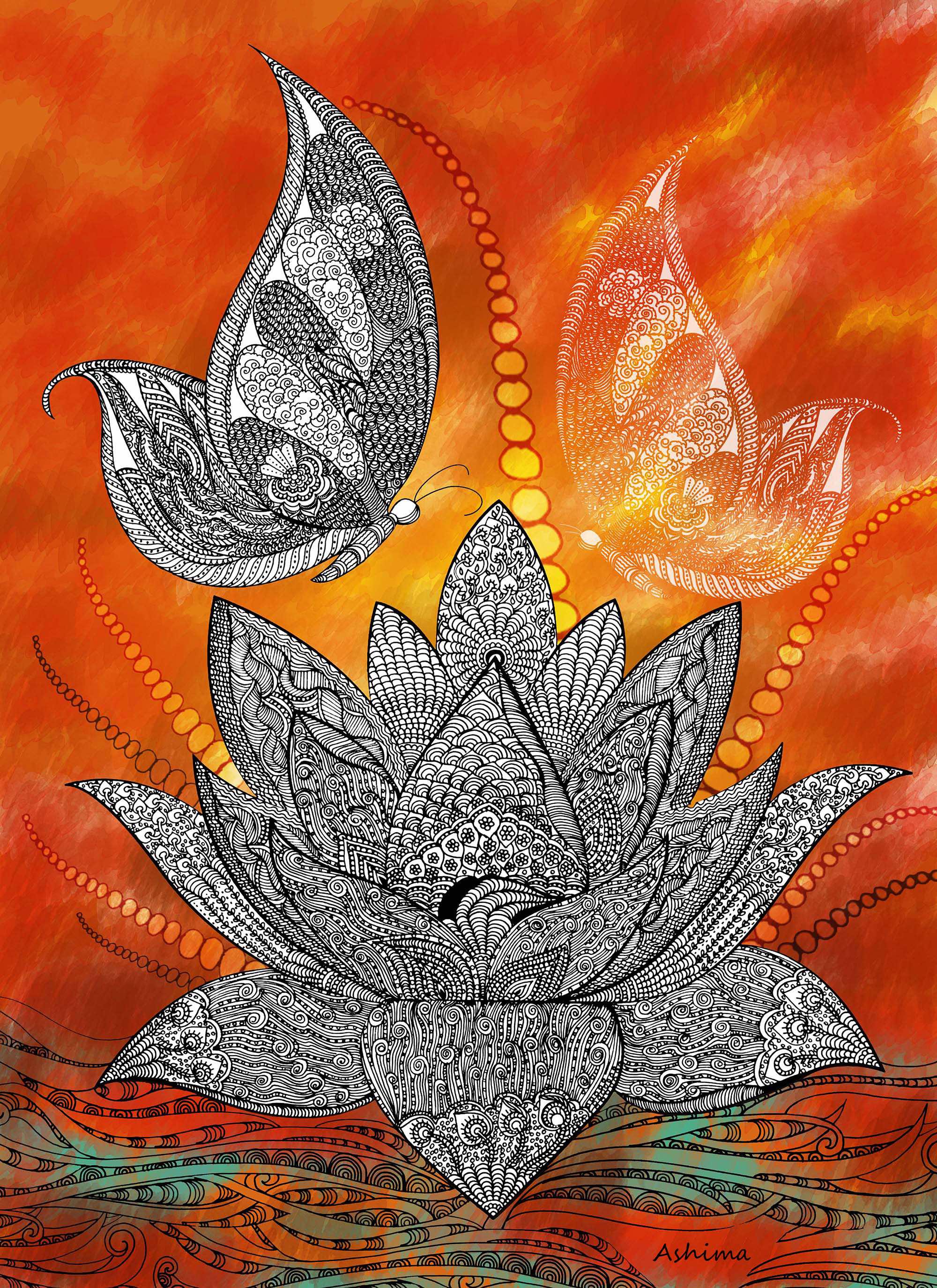 This image above was a piece of artwork specially designed for our event by Ashima Kumar.
About the artwork:
This painting was inspired by the lotus flower, as the lotus flower represents an awakening, spiritual growth, and enlightenment. Just as the lotus flower emerges from the water clean, it also represents purity of body, speech, and mind. The lotus could be thought of as an awakened mind, which grows naturally toward the warmth and light of truth, love and compassion. The lotus may appear fragile on the surface, but it is flexible and strong, securely anchored under the surface of the water.
Lotus represents compassion, red colour represents love and the butterfly represents life.
Organiser of Be The Love Festival: Let's Spread Happiness with Kindness
The Museum of Happiness is a new non-profit on a mission to make the science and art of happiness fun and accessible to everyone!
We offer a variety of interactive experiences, workshops and events to help people discover practical techniques to boost mood, bust stress and build connection.