Description
Encouraging an inclusive workplace that encompasses employees from all walks of life and ability can generate a multitude of benefits, not least in giving you access to a wider pool of talent. This half day event run by Iansyst, in partnership with Cambridge Network will help you to create a disability confident and inclusive work culture.
1 in 5 people in the UK have a disability with the majority having an invisible disability such as dyslexia, mental health conditions, chronic pain and autism. Many people with invisible conditions choose to keep it under wraps in interviews or click the "Prefer not to say" box on an applicant sign-up form when asked to disclose.
But there can be huge benefits for organisations that create inclusive environments for workers to freely speak about their conditions and receive the correct support. These include:
- Access to a wider pool of talent and higher quality candidates
- A steadfast and loyal workforce as traditionally when disabled people are happy in their place of work they will stay for longer
- Access to the collective spending power of disabled individuals and their families, which is estimated at £249 billion
In 2018, Disability Confident (https://disabilityconfident.campaign.gov.uk/), a government initiative forbusinesses to include more disabled staff, reached over 10,000 sign-ups with major corporations getting on board to create disability inclusive work cultures. Iansyst, a disability solutions provider, hopes to see this number grow in 2019 to increase the number of employers confident at employing individuals with 'hidden' disabilities.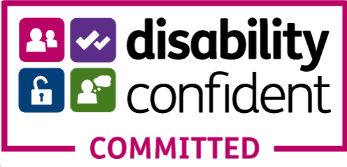 The event will have a host of guest speakers and disability experts to help businesses in Cambridgeshire and beyond put in place a confident framework for HR teams, managers and business owners. There will also be a range of exhibitors in attendance who will be offering resources and technology, which can aid and revolutionise the workplace.
When we adapt for one, everyone will be included.

The day is free to attend and will include seminars, refreshments, lunch and a raffle with exciting prizes! It will start at 9.30am and will end approximately at 3pm.

Speakers Announced!
Department of Work and Pensions: Introducing the Disability Confident Scheme
Sally Ward, PurpleSpace: Helping Employees with Disability Networks
Yvonne Smyth, Hays, Inclusive Recruitment: Laying the Foundation for Change
Adelle Shaw-Flach, Sweet Potato Consultancy, Creating a Powerful Workplace Wellbeing Strategy
Mark Woodward & Janine King, Iansyst, Enabling staff with workplace adjustments and coaching