Caroline from Carrie Loves Letters will be running a Beginners Calligraphy Workshop at the Village Web Company in Romiley
About this event
If you would like to learn the basics of modern calligraphy, from a friendly and experienced tutor, then this workshop is a great place to start. Caroline will take you through the basics of calligraphy and show you how to start using your new skills to add your own personalised touches to gift tags or cards for your friends and family.
This workshop is a perfect opportunity to learn a new skill and enjoy a fun festive evening out. It would also make a nice pre-Christmas gift for a loved one.
Ticket price includes all the materials you need and you will be able to take everything away with you at the end of the evening so that you can carry on at home.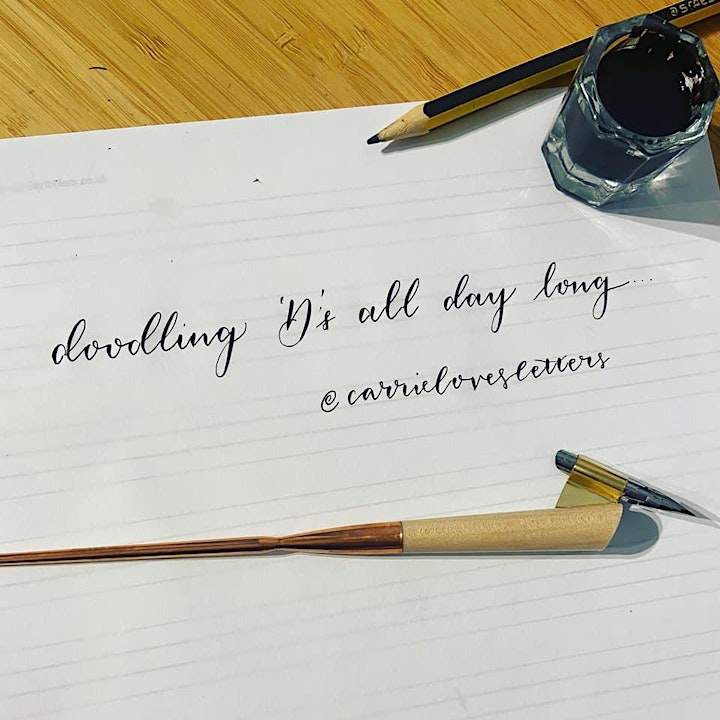 Organiser of Beginners Calligraphy Workshop
I'm Claire Worthington, founder of Village Web Company CIC. I'm a web developer, mentor and digital skills trainer from Stockport in Greater Manchester. I work with small business owners to make the most of the internet and help them do better business online.
I'm passionate about digital exclusion and helping people develop the skills and confidence to safely do things online. I can't stop people being forced onto the internet, but I can teach them what to do when they get there.