Description
Ben Goldfarb: The return of the beaver - why does it matter?
Date: Monday 3 June 2019
Time: 18.00 - 20.00 (drinks reception 18.00, talk starts at 18.30)
Venue: Alumni Auditorium, The Forum, University of Exeter, Stocker Road, Exeter, EX4 4SZ
Event Information
There are now around ca. 1000 beavers living in Great Britain, the beginning of a great recovery story for a species that was thought until recently to be forever lost from our shores.
How has this happened in the last decade?
Is it good news, what does it mean for the future of our native fauna and the overall restoration of something we might think of as 'the wild' and, above all, what can we do to get involved?
Join us for a public talk with beaver expert Ben Goldfarb as we look at the science, the stories, the opportunities, challenges, and the sheer practical logistics of reintroducing beaver to our lands.
This public lecture is hosted by the University of Exeter, Embercombe and Devon Wildlife Trust.
Short course
This event is being run as part of a short course being offered at Embercombe.
The two-day residential course is being hosted by Embercombe with Ben Goldfarb, Derek Gow and Professor Richard Brazier.
If you would like to attend, visit this webpage:
https://embercombe.org/return-of-the-beaver/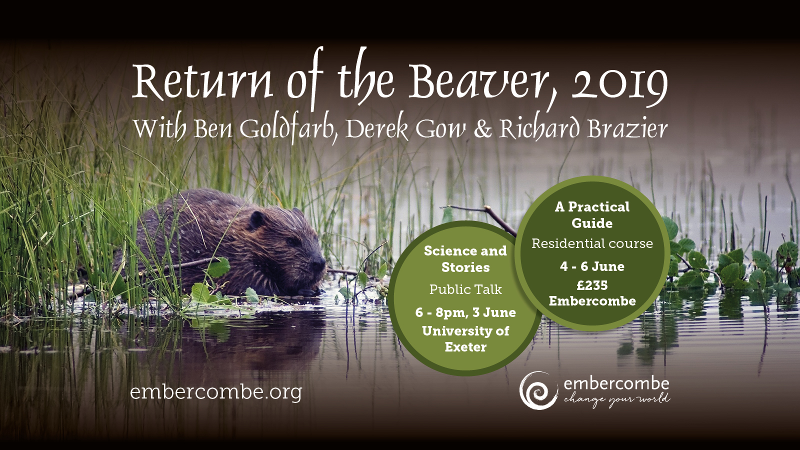 About Ben Goldfarb
Ben Goldfarb is a conservation journalist and the author of Eager: The Surprising, Secret Life of Beavers and Why They Matter, winner of the 2019 PEN/E.O. Wilson Literary Science Writing Award.
His writing on nature and wildlife has appeared in Science, the Washington Post, Orion Magazine, the Guardian, and many other publications.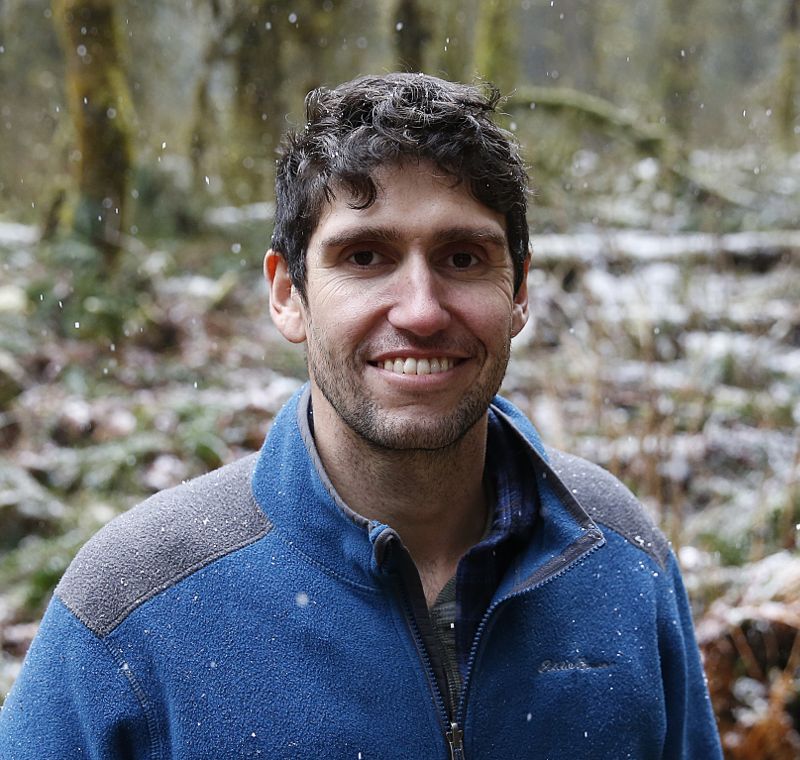 Venue
Alumni Auditorium, The Forum, Streatham Campus, Stocker Road, Exeter, EX4 4SZ. Building number 3 on the Streatham Campus map.
For maps and directions, please visit this page.
Registration
To register for the event please click the 'register' link at the top of this page.
If you have any enquiries regarding the event, please email research-events@exeter.ac.uk
Please note filming, recording and photography may take place at this event.
Data Protection and Privacy
To aid organisation of this event, attendee information may be shared with relevant staff in the University e.g. a list of attendees could be provided to the University host, guest speaker.

We will store your information securely, so that we can communicate to you about the event (e.g. cancellation of event, changes to the itinerary, a satisfaction survey).

We delete our access to personal information on Eventbrite after 6 years.

More information on the University's privacy policies can be found here.

For more information on Eventbrite's own privacy policy, please visit this page.