A new five-day conference focused on the future of games, transmedia, digital entertainment and the creative industries
About this Event
Welcome to the future
A brand-new conference focused on the future of games, transmedia, digital entertainment and the creative industries
Beyond Games: Monday 10 May 2021 - Friday 14 May 2021
Exploring the frontiers where games meet music, film, sports, social media, culture, influencers, fashion, technology, lifestyle and loads more...
The future of media, games and technology has never been more exciting.
As the lines blur between online experiences, social networking, games, and traditional entertainment formats, we're aiming to help connect the dots and plot a vision of the future with a new five-day conference discussing the emerging opportunities in the digital entertainment sector.
How will Hollywood utilise game-making tools and techniques? Why is Netflix hiring games executives? What is Sony Music working on with Unreal? Are TikTok and YouTube stars the future of media? When will VR and AR take over? Are we about to enter the metaverse?

Beyond Games is a new initiative from the makers of Pocket Gamer, PG Connects, PC Games Insider, Influencer Update and Blockchain Gamer that's designed to answer these questions and more. It will combine editorial content across multiple media together with focused events focused on the exciting future of the games industry and the potential that's unlocked when the energy, technology and knowhow of games connects with other entertainment and business spheres.
The first Beyond Games event will be an online conference that you can attend from your home office. Taking place across five days this May, you can expect multiple tracks of talks, panels and round-tables and insights from 50+ experienced speakers representing multiple leading companies and disciplines and looking to explore the possibilities of tomorrow's games – and beyond.
Visit the cutting edge
Discover the possible futures of the games industry... transmedia topics, the metaverse, convergence, technology and the ongoing intersection of games with film, music and other media.
As one of an expected 500 attendees, you will select from a programme of great live video content, full of insight and practical advice across four themed conference tracks. You can watch the tracks live or catch up on the recorded videos within your own time, and if you're online while the speakers are performing you'll be able to interact with them and the other viewers with questions and comments.
You can expect talks from over 80 speakers who will educate and inspire through an agenda set to cover technology, films, TV, games, social media, fashion, music and more.
Confirmed speakers so far include Dayan Paul from Masquerade Media, Kelly McErlean from prestigious publishing house Routledge, Inder Phull from Graphite Music, Marta Waydel from Portobello, Dan Potter and Jeremy Leeor from Creative Works, Kelly Vero from Dazlus, and representatives of Roblox, Doctor Who game creator Maze Theory, TPub Comics and many more still to be announced.
You will also see Power Panels and be invited to join Guided Breakout Groups to explore specific topics, such as where games meet films, in addition to an organised match-making platform where you can communicate with other attendees.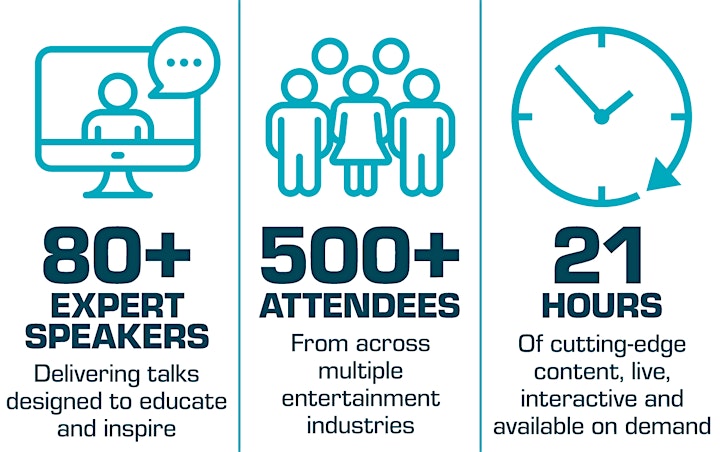 Hosted by the experts
You can expect an informative and entertaining couple of days, in the company of the world's best speakers, organised by the experts in b2b gaming conferences.
Beyond Games is run by the makers of Pocket Gamer Connects Digital, the leading online conference for the games industry. Well over 30,000 industry professionals have attended the Connects international conference series since 2014. Since 2020, these events have been staged online, welcoming over 75 countries and hundreds of the world's biggest companies.
Previous speakers and delegates at our events include leaders like Marvel, Lucasfilm, Rebellion, Supercell, King, Niantic, Tencent, Mythical Games, Unity, Skybound, Apple, Rovio, Disney, Wargaming, Ubisoft, Facebook, Google, Square Enix, Microsoft, Electronic Arts, Sega, Capcom, Twitter, Snapchat, Twitch, NaturalMotion and many, many, many more.
Book your ticket today!
Select your ticket on this page and follow the simple online booking system. Payment is required at the time of booking, so please have your credit or debit card ready.
Group bookings from the same company: to arrange a discount on block bookings, please contact us if you wish to purchase more than 5 tickets, via lisa.bisset@steelmedia.co.uk
Please note the final ticket price is in £UK, and conference tickets may be subject to UK VAT at a rate of 20%. You will be sent a VAT receipt by email along with confirmation of your booking.
Journalists: free media accreditation is possible. Please submit your credentials using this form: https://docs.google.com/forms/d/e/1FAIpQLSfC3TMxwrl0WzBYPCOCNyr-npqyKRNHGFxzB3G2c1cf6gJPuQ/viewform
If you have expertise to share and would like to be considered for a speaking slot, please submit a talk idea to patty.toledo@steelmedianetwork.com
For sponsorships or other business development opportunities please contact the sales team via lisa.bisset@steelmedia.co.uk and chris@steelmedia.co.uk
For all other questions, please contact support@pgconnects.com
Terms and conditions apply. For full details please visit www.pgconnects.com/terms-conditions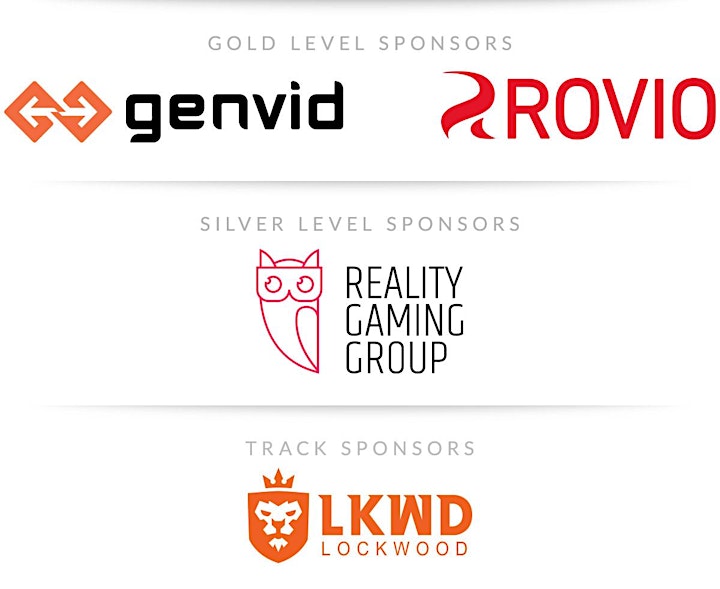 Date and Time
Location
Refund Policy