Join film makers Jane Harris & Jimmy Edmonds in conversation with Dr Kathryn Mannix.
About this event
The COVID-19 crisis has prompted us all to think a bit more about death and what it means for us and our loved ones. It has also provided an unparalleled opportunity to place the importance of talking about dying, death and bereavement firmly on the national agenda.
Talking about death can be difficult but libraries as safe and trusted spaces in the community can support conversations about loss, grief, end of life planning and legacy.
The Death Positive Library is delighted to host ground-breaking film makers and therapist Jane Harris and Jimmy Edmonds who have established themselves as creative and innovative explorers of grief.
Now they have turned their focus to the consequences of the Covid-19 pandemic on our emotional health. Harris says "Grief in these times has thrown up new challenges for us," and 'Beyond The Mask' film invites us to "re-evaluate what is important in our lives."
She continues, " So many people feel unheard and isolated" and people want "to be free to speak about their experiences and we want to help them share them."
Made entirely during lockdown the film premieres on the anniversary of the UK being plunged into a first national lockdown and is their latest film project.
Co-founders of The Good Grief Project and bereaved parents, Jane and Jimmy are dedicated to understanding grief as a creative and active process. They are also directors of the award-winning documentary 'A Love That Never Dies.'
What people said about the 2018 award-winning documentary 'A Love that Never Dies':
"For anyone in grief. Amazing powerful film". Actress & Comedienne, Miranda Hart.
"Tender and uplifting. Raw and real" Dr Kathryn Mannix (acclaimed author of 'With The End in Mind').
"A beautiful and important film, 'A Love That Never Dies' speaks to the greatest form of loss imaginable." Juliet Stevenson, Actress
'Beyond the Mask' will be introduced by DR KATHRYN MANNIX who Jane and Jimmy have worked closely with during the making of 'Beyond The Mask'.
Former Palliative Care Consultant, turned author and campaigner, she will introduce the film and will lead a 'Q and A' following the film's screening. She is author of Sunday Times best seller, 'With the End in Mind'.
What people said about 'With the End In Mind'
"There aren't all that many books that change the way you see the world. This book really might. It will make you want to do a better job of loving and living. It will make you want to be kinder. And it will make you want to cherish every precious moment of your precious life."
Christina Patterson, The Sunday Times
On the night, the audience will be invited to an online screening of the film, which will be followed by the discussion event. Joining details will be sent 1 week ahead of the event, with a further reminder sent 5 hours before the event starts.
HOSTED BY DEATH POSITIVE LIBRARIES
The Death Positive Library is a collaboration between Redbridge, Kirklees and Newcastle Libraries. It brings together regular film and book events where you are invited to meet both authors and film makers. It is a place to safely connect with others to share ideas and to also explore feelings of grief in a supportive, non-judgemental environment.
This work is part of a larger project called 'Love After Death: Tickets for the Afterlife' which is a collaborative research project between Redbridge, Kirklees and Newcastle Libraries and Northumbria University funded by Carnegie Trust UK.,Wellcome Trust and Wolfson Foundation.
Follow us on our Death Positive Library social media pages
This VIP invitation to the launch of 'Beyond the Mask' is being offered free of charge so that anyone in any circumstances may access the film. However, the Project would be incredibly grateful if viewers would consider donating towards their tickets. All funds raised by this unique charity are used so that regular Active Grief Retreats can be offered at no cost to bereaved families. You can donate here, with their most grateful thanks.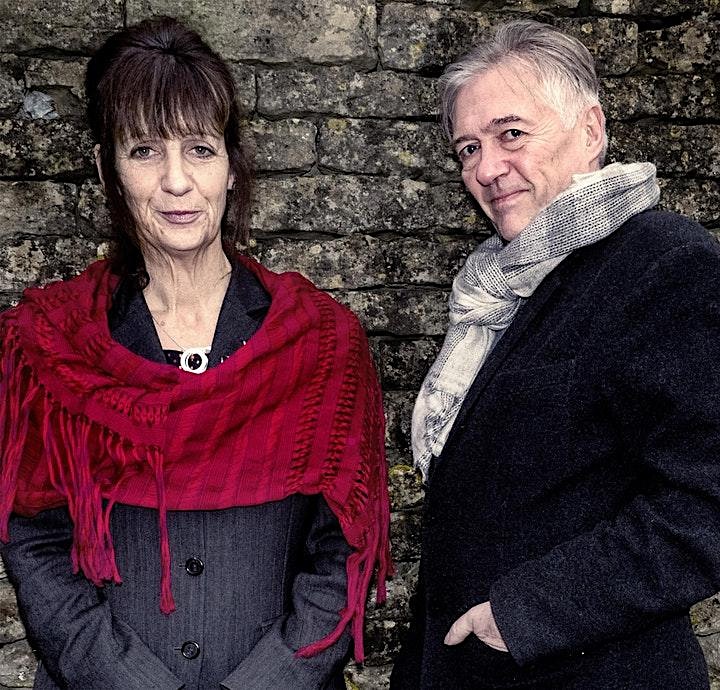 Jane Harris and Jimmy Edmonds