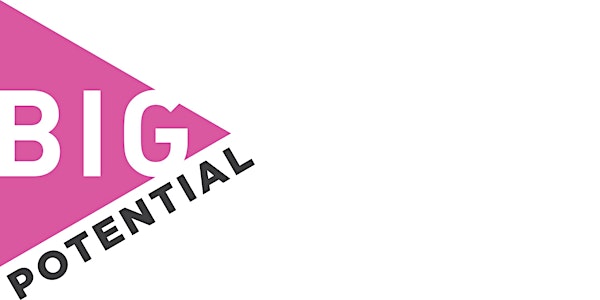 Big Potential Event (West Midlands): Social Investment Explained 21st June...
Location
Coventry University Social Enterprise Hub (CUSE)
Engineering & Computing Building
Gulson Road
Coventry
CV1 2JH
United Kingdom
Description
Thinking of social investment? Big Potential can help you raise your first investment
Social enterprises as well as voluntary and community organisations (VCSE) can now access specialist support to assess if social investment can complement existing sources of funding to help grow their impact.
Big Potential is more than a grants programme - it offers bespoke support and grants between £20,000 and £75,000 to help VCSEs become ready to take on investment, as well as to potentially raise new investment of up to £500,000 by working with one of our approved providers.
The fund is aimed at VSCEs who want to improve their sustainability, capacity and scale and help them deliver greater social impact for communities across England.
Join us in Coventry to learn all about social investment, consider if it is right for your organisation, learn how Big Potential can help you, meet specialist advisors and hear stories from other organisations who have benefited from the fund.
10.00 – 10.30 Event Registration
10:30 – 11:45 Opening session
- Welcome: Coventry University Social Enterprise (CUSE) CIC
- Outline of the day and Social Investment Explained: Nick Temple, Deputy Chief Executive, SEUK
- Introduction to the BIG Potential Programme: Caroline Forster, Group Investment Director, Social Investment Business
- Q & A session – Questions to the panel – Social Investment Business & SEUK
11:45 – 12:00 Refreshment break
12:00 – 12:40 Choice of workshops (1) [40 mins]:
- The Big Potential programme: Are you investment ready? Using the Diagnostic Tool - Marina David, Grants Executive, Social Investment Business
- Loan Finance: Investment readiness from an investor's perspective -Peter Hughes, Regional Manager, Midlands and East of England, Charity Bank
- Governance workshop: Samatha Pritchard, Associate, Bond Dickinson
- Social Impact: A perspective form Big Issue Invest - Kevin Lloyd-Evans, Regional Investment Manager for the Midlands and the North, Big Issue Invest
12:40 – 13:20 Lunch & Networking
13:20 – 14:00 Choice of workshops (2) [40 mins]:
- The Big Potential programme: Are you investment ready? Using the Diagnostic Tool - Marina David, Grants Executive, Social Investment Business
- Loan Finance: Investment readiness from an investor's perspective -Peter Hughes, Regional Manager, Midlands and East of England, Charity Bank
- Governance workshop: Samatha Pritchard, Associate, Bond Dickinson
- Social Impact: A perspective form Big Issue Invest - Kevin Lloyd-Evans, Regional Investment Manager for the Midlands and the North, Big Issue Invest
14:00 – 14:45 A Big Potential Grantee's perspective: Louise McKiernan, the Chief Executive of the Disability Resource Centre
14:45 – 15:00 Event Close – Round Up / What to do next with BIG Potential
Event delivered in partnership with Charity Bank, SEUK, Social Enterprise West Midlands and Coventry University Social Enterprise Hub (CUSE)
Big Potential is delivered by