Informazioni sull'evento
Località
TSH Collab Amsterdam West
335 Jan van Galenstraat
1061 AZ Amsterdam
Netherlands
Politica di rimborso
Rimborsi fino a 30 giorni prima dell'evento
DISCOVER NEW PATHS. CHOOSE A MASTER RICH IN OPPORTUNITIES
Informazioni sull'evento
Do you want to learn how to write a winning European project proposal?
Are you looking for the latest news about the European programs within the EU 2020 strategy with a budget of 960+ billion euros? How about a preview of the new 2021-2027 Programming with 1020+ billion euros of budget already in the pipeline?
WHY THIS MASTER?
EU Funds are the key financial instrument for innovative projects of development in all sectors and are aimed at associations, public bodies, SMEs, private organizations and now professionals too.
Working as a freelancer, consultant or starting your own EU Funding agency – independently – is what makes this job extremely dynamic
The Master you need to develop innovative skills and obtain European funds.
This Master's title guarantees direct registration to the European Registry of EU-Project Designers & Manager (Europe Project Forum Foundation – www.euprojectforum.eu), an independent organization based in Amsterdam which currently counts over 5000 registered professionals.
The fair and sustainable fee is now on sale for 797 € [save 300 €].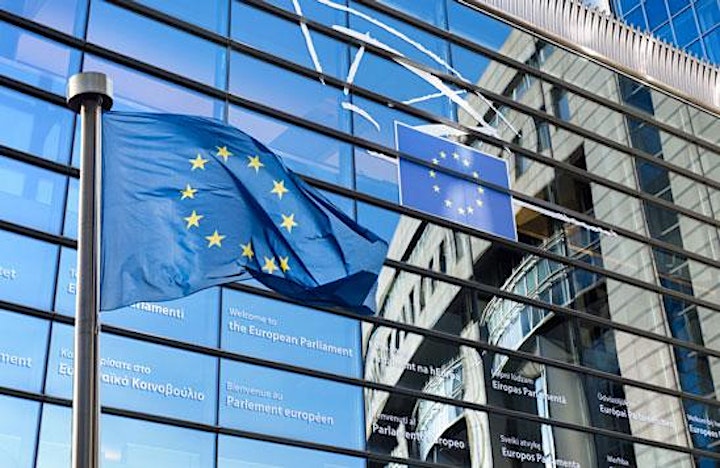 WHO IS THIS MASTER FOR?
The Master is OPEN.
It's for people with previous experience in EU Funding Projects who want to enhance their knowledge with innovative skills, but also for people new to this fertile field who want to get started with a solid base knowledge and be competitive from the get-go.
High School Graduates, College Students, Graduand and Graduates
Professionals, Consultants, Freelancers
Non-profit Organisations, Consulting Agencies
SME Businesses, Trade Associations
Researchers and Research Centres
Managers and Officials of the Public Administration, Local Authorities, University, Education and Training Institutes
The international master is private, there are no access requirements and you don't need a qualification. Also, there is no age limit: it's open to whoever wants to be innovative and eager to learn new things in order to carry out important projects of development in different fields.
WHAT IS THE STRENGHT OF THIS MASTER?
You will find the most renowned and accomplished Professionals of the sector, highly experienced with a very advanced know-how.
You will learn-by-doing from the best Professionals in Europe!
Intensive-executive plan: 5 days in the classroom, with interactive lessons and 4 implemented Planning WORKSHOPS based on REAL EU CALLS (Horizon, Creative Europe, Life). [Total hours 32+125]
Put into practice what you learned in the classroom with a final Project Work (6 months/125 hours of actual teaching load) which will allow you to obtain the final Master.
DOES THE MASTER ISSUE DEGREES AND CERTIFICATES?
Certificate of Participation and Attendance to the Master.
Final Certificate of the International Master to those who take part to at least 80% of the lessons in class e will pass a final test of implemented EU Projects Designing on a subject of their choosing (a sort of final paper) within 6 months of the end of the lessons.
The final Master allows the direct registration to the EUPF Register of EU-Projects Designers and Managers, Europe Project Forum Foundation – based in Amsterdam (the Netherlands) – with more than 5,000 professionals allover Europe.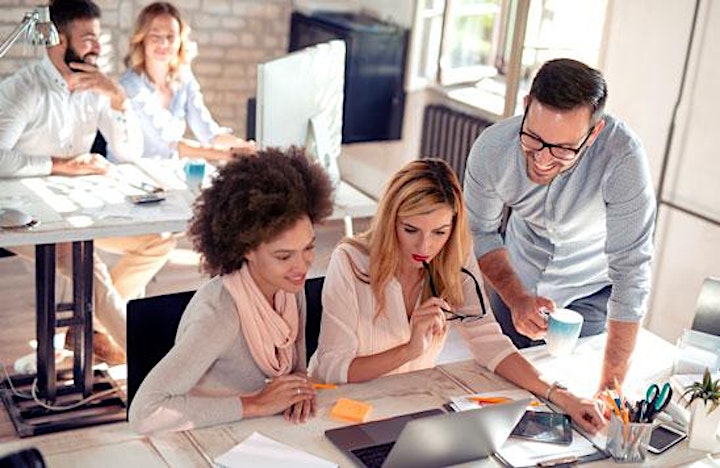 ARE YOU READY FOR A PRICELESS EXPERIENCE?
Become a Successful EU Projects Specialist!
Signing up for the Master of European Projects Design & Management by Europa Innovation Business School is a smart investment on your own future.
The education provided by Europa Innovation Business School is certified according to the ISO 9001:2015 Quality standard.
Here's some great reasons to join:
learn from the most renowned and experienced professionals in the field how to navigate the various direct funds and choose the most suitable for your project, easily finding the necessary papers and acquiring an excellent knowledge of the management systems of European funding sources
find inspirations and ideas for new projects
be more productive thanks to new techniques, tools and working methods
learn how to network, acquire more knowledge from other participants, find potential partners, exchange ideas and seek cooperative solutions to new challenges.
At the end of the course, participants will be able to:
master Europlanning techniques and the administrative and operational management of projects;
apply the know-how acquired in the field of Europlanning, creating real projects;
develop a true networking culture.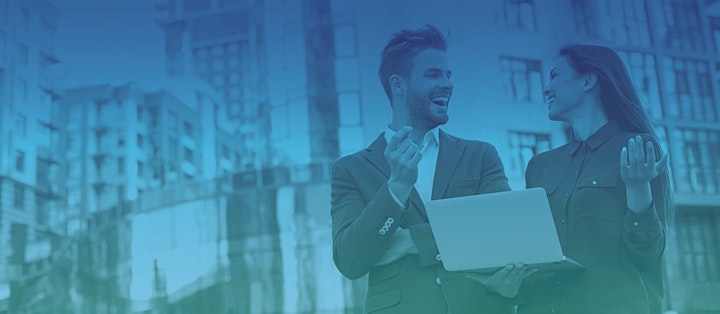 THE PROGRAM
The Master's program – 5 days in the classroom + final Project Work – consists of 4 intensive modules with 32 actual hours in the classroom (and over 125 hours on the exclusive online platform iproject.europabs.eu).
Daily Schedule:
Day 1 h. 9.00 am/2.00 pm
Day 2 h. 9 am/2.30 pm
Day 3 h. 9.00 am /6.00 pm
Day 4 h. 9.00 am/6.00 pm
Day 5 h. 9.00 am/2.00 pm
4 Implemented Planning Workshops based on REAL EU CALLS (Horizon, Creative Europe, Life, Europa for Citizens…)
PCM Workshop of Problem Analysis (day 1)
PCM Workshop of Planning within a Logical Framework (day 2)
Implemented EuroPlanning Workshop (day 4)
SWOT Analysis Workshop of Project Ideas (day 5)
Day 1 and Day 2: module 1, PCM Methodology and New Logical Framework
Project-Cycle-Management: management in partnership of the Project-Cycle
Planning phases of the New Logical Framework
Analysis phase: analysing the key actors, the problems and the targets
Planning phase: defining the levels of the Logical Framework, how to act, indicators, analysis of risks, scheduling of the activities
Role of hypothesis in the Logical Framework
Model of the objective tree
Evalutation of external factors
Day 3: module 2, EU Programs and Istitutions – EUROPA 2020, EU Funding 2021-2027 – Multiannual framework program
Overview of the main funding programmes
EU Programming advances 2021-2027
In-depth analysis of a few main programmes: Life 2020, Horizon 2020, Europa Creativa, Istruzione e Formazione, Imprenditorialità 2020, Innovazione e Cambiamento Sociale, Europa per i Cittadini, Erasmus Plus, etc.
Budget lines available in different fields
Sources of information regarding programmes
Key actors, roles and responsibilities: EU institutions and references
Base knowledge of: regulatory procedure, Community acts, EU administrative structure
EU internal policies
Day 4 and Day 5: module 3, Executive Planning – Techniques e Methods
Techniques and methods to draft EU projetcs
Reference papers: work plans, calls, forms
Administrative procedures for the presentation of a project
Planning: actions and work plan
Development of the projects
Matrix of Financeability of a project
Development of an international and local Partnership
Structuring of the project: mission, strategy, coherence with the objectives of the organization
Setting of the budget, eligible expenditure, co-funding
Management of the project: procedure of the project, from start to finish; negotiation and agreement with EU, rules and bonds
Institutional assetts and management models (internal handling, ad hoc structures, steering commettees)
Dissemination of the results
Evalutation: goals, procedures, representatives
Testimony: analysis of successful projects with the help of previously drafted forms (on projects already approved by the European Commision)
Module 4 – Project-Work
Implemented Europlanning workshop based on real EU calls
In-classroom Workshop under the supervision of a professor and a tutor: study and creation of a project based on a real EU open call with guidelines and a form;
Project-Work phase with online Tutoring Service (available exclusively on the platform iproject.europabs.eu): help with the draft of the project, news and up-to-date info on events and EU calls (for 6 months, or more, at the end of the course – the students, individually or in groups, will draft the form to obteain the master's final certification).
Training Material
The educational path is supported by specific training material designed by the teaching staff and a wide selection of specific documentation materials, research and information sources on calls and programs, which will be available through exclusive access to the platform iproject.
European Documentation Centres
Regional European Documentation Centres (EDC) will be open to find all the materials, in all European countries.
Data e ora
Località
TSH Collab Amsterdam West
335 Jan van Galenstraat
1061 AZ Amsterdam
Netherlands
Politica di rimborso
Rimborsi fino a 30 giorni prima dell'evento