BIM 101 TRAINING + 'PLUS' (Follow-up Consultations)
About this event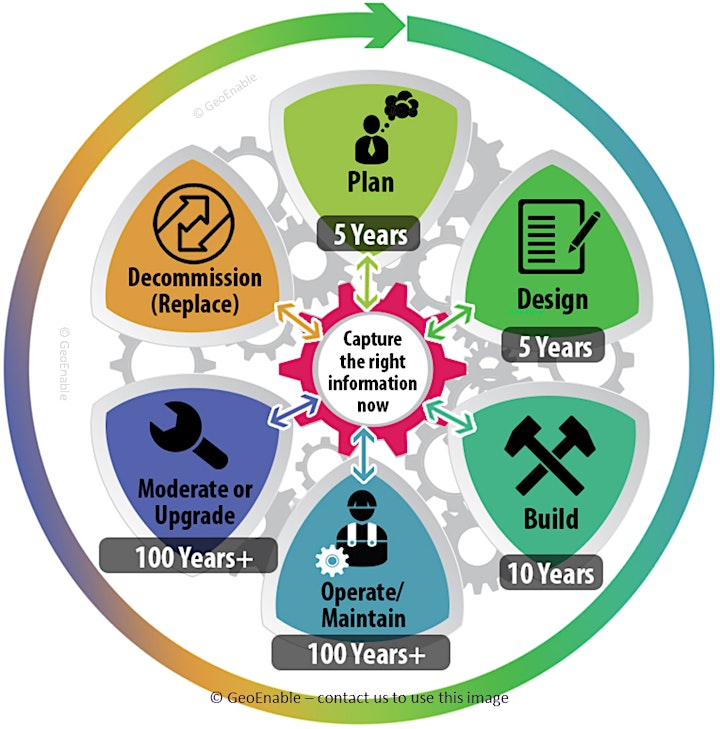 BIM 101 - PLUS: Learn the Basics of BIM and Digital Engineering
Get the fundemental basics for BIM clear from the start with us. BIM explained in plain English!
IS THIS COURSE RIGHT FOR ME?
This course a BASIC introduction to BIM. If you need a beginners level course, which assumes you have little of no involvement in BIM, nor IT / CAD etc. This is the course for you! There are also follow-ups as part of the course, see below.
1) Format - The course is a LIVE and virtual half day (3.5 hr) session, PLUS follow-ups as below. This will be an interactive tutor-led session.
Location: Online | Live session (not recorded).
AFTER THE COURSE (within 5 days):
What is the 'PLUS'? PLUS means you get consultancy calls with the Tutor after the session:
2) PLUS a initial follow-up with the Tutor to help you embed what you have learnt (1 hr)
3) PLUS an in-depth one-to-one follow-up with attendees to help them work on their Information Management (IM) / BIM STRATEGY and IM / BIM PROCESS. As part of this, you will understand where YOU and your organisation fits into the bigger picture for BIM (such as who completes / checks EIRs - Exchange / Employers' Information Requirements) (2 hr)
4) PLUS - optionally - a high-level review of existing information systems and whether they would meet the needs of a 'CDE' (Common Data Environment) (1.5 hr)
WHO IS THIS FOR? Anyone that needs an introduction to BIM and KICK START their BIM journey; understanding the former PAS / BS 1192 standards and the current ISO 19650 series standards related to building information modelling (BIM) - Information management using building information modelling.
Some of the people that have attended our past BIM training include these diverse roles:
Project Manager, Asset Manager, Surveyor, GIS Manager, BIM Lead, Assistant Project Manager (Information Management), Architect, Business Operations Manager, CAD Designer, CAD Modeller, CDO, CEO, COO, Chartered Surveyor , Geospatial Scientist, Director.
We Start With The Fundamentals - This course is intended as an introduction to the International BIM Standards ISO 19650 series, BIM Level 2 and the UK's BIM Mandate which originally underpinned these. There is nothing assumed about your background in technology / CAD or 'BIM'. We start from basic principles of 'BIM Level 2.
Why (join this seminar?) - This session outlines how ISO 19650 series are applicable to the whole life cycle of any built asset, including strategic planning, initial design, engineering, development, documentation and construction, day-to-day operation, maintenance, refurbishment, repair and end-of-life. We also introduce ISO 55000 series for Asset Management.
The 'bigger why' is that in these sectors digitization, digitalization and digital transformation IS happening, these concepts help underpin these developments. Moving from an 'analogue' way of working (i.e. paper) to digital working and improved, ubiquitous information management have many, many, many benefits >read more
Non-Technical - As with all our courses, on this course the word 'BIM' is used in the widest sense of the meaning - we mean 'BIM' as in the UK's 'BIM Level 2' mandate (based on BS/PAS 1192) & now ISO 19650 series, with robust information management, processes and change management. This course is NOT about 3D/4D CAD modelling alone, nor specific technologies.
CONTACT US - >open contact form
Testimonials: 
FEEDBACK FOR IN-PERSON (CLASSROOM) TRAINING SESSIONS
"...The course was lively and engaging and I came away with exactly what I had hoped for: a clear understanding of what BIM is...
...further my knowledge and also some ideas of how I can develop my technical skills to be better prepared for future work..."
FEEDBACK FOR VIRTUAL (ONLINE) TRAINING SESSIONS
"Excellent, the best BIM training I have had..."
"Clear and simple. Thank you..."
"At last, BIM in a way I understand..."
What did you like the most about the training? "The way of explanation about the BIM model with examples..." "...The structure of the training and presentation..."
=========================
GET BIM STANDARDS!
This course is based in the International standards ISO 19650 series and the UK BIM Framework. Whilst we give you an overview, you do need to get the standards to implement BIM fully. Get ALL the standards as part of the 'UK BIM Framework Solution Pack' >HERE
=========================
Who are BimEnable?
At BimEnable our passion is enabling Better Information Management for all.
We provide training, consultancy and implementation services for enterprise asset information management, Digital Construction, Digital Engineering and Building Information Modelling (BIM).
At BimEnable we are focused on democratising the power of better information management and integrated insight into decision-making for the for the BUILT & NATURAL ENVIRONMENT. GeoEnable and BimEnable together are a leading Information Management, Geospatial and Digital Transformation consultancy. BimEnable is the Digital Engineering division of GeoEnable Ltd.
This course is ONLINE, but we also provide CLASSROOM-BASED training upon request.
CONTACT US
If your organisation has specific learning and development objectives, we can tailor this programme to suit your needs. To discuss the tailored training options available to you with one of our training account managers, please contact us (>open contact form).