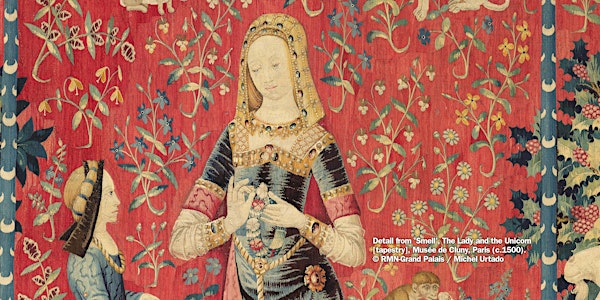 Birkbeck William Matthews Public Lecture; 'Chaucer and Wordsworth's Vivid D...
Location
Beveridge Hall, Senate House
London
WC1E 7HU
United Kingdom
Description
The medievalist Elizabeth Robertson will discuss the surprising influence of Chaucer on Wordsworth's poems to daisies and the transformative ecopoetics both poets embrace—a poetics that acknowledges and seeks to overcome our too often destructive interaction with the natural world.
The Department of English and Humanities is running this free public lecture. A drinks and nibbles reception will be provided after the talk. Anyone is welcome to book.
Picture above: Detail from 'Smell', The Lady and the Unicorn [tapestry], Musée de Cluny, Paris (c.1500). © RMN-Grand Palais / Michel Urtado