Location
Business Design Centre
52 Upper Street
London
N1 0QH
Description
The UK's first festival celebrating Black women and girls is back and better. We've been working hard and we can't wait to share all the details with you!
The theme for Black Girl Festival 2019 is 'Taking Up Space'
This year, we want to break down barriers and create new seats at the table. From tech, literature to hair and beauty, we want to take up space across various industries and champion inclusivity.
Alongside carefully curated talks, workshops and masterclasses, we'll be hosting a marketplace, exhibitions, live performances, screenings and more. Check out the full programme here.
If you are a Black woman or girl and are unable to afford the cost of a ticket, please email us at blackgirlfestival@gmail.com with your full name and 'Free ticket' and we will provide you with a free ticket. Children under the age of 4 go free.

The 'Adult and pay it forward' option means that you'll be paying for your own ticket and covering the cost for another black woman or girl to attend.
Further information about Black Girl Fest, previous festivals, and more can be found on our website.
For further details regarding accessilbity to the Business Design Centre, please read here.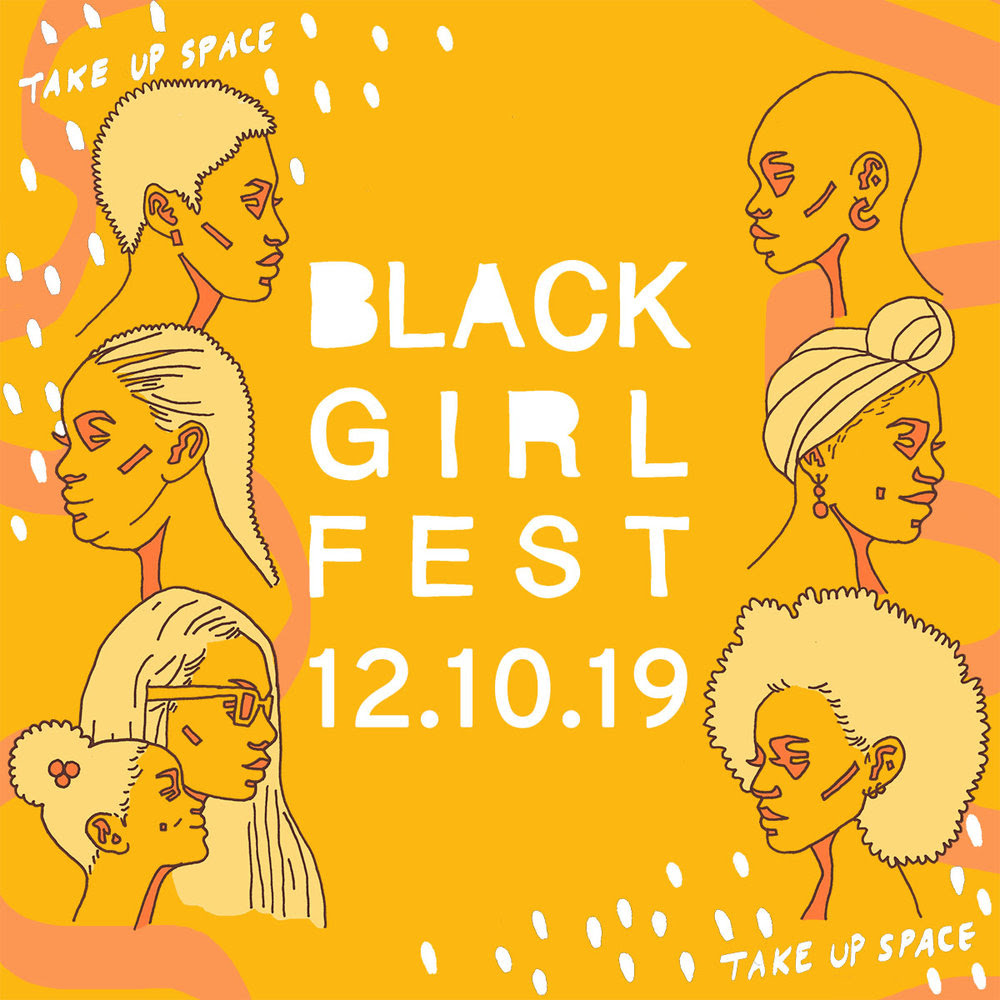 This year's artwork is designed by the brilliant @nadiaakingbule.
---
Black Girl Festival is a venture by Paula Akpan and Nicole Crentsil. Both are passionate about celebrating and championing Black women and have created a festival that showcases London's talented creative community of Black British women and girls.