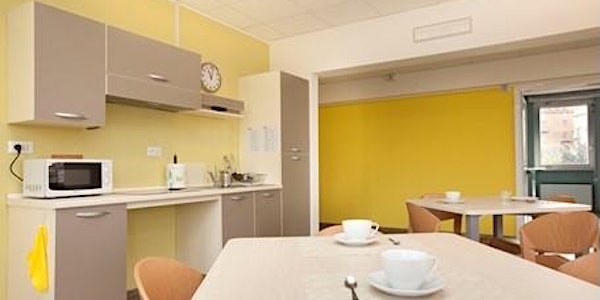 BMVA technical meeting: Computer Vision for smart environments and assisted...
Location
BCS (British Computer Society) in London.
5 Southampton St
London
WC2E 7HA
United Kingdom
Refund policy
Refunds up to 1 day before event
Description

BMVA Symposium: Computer Vision for smart environments and assisted living
Chairs Henry Medeiros (Marquette University) , Francesca Odone (Università degli studi di Genova)
Keynote Speakers: Andrea Cavallaro - Queen Mary University of London, Francisco Florez-Revuelta - University of Alicante, Mohan Trivedi - University of California
Programme
With an ageing population, it is a high priority to develop technological tools to maximize the quality of life and to monitor automatically various aspects of health.
This BMVA one-day meeting will present state-of-the-art developments in computer vision and machine learning to the design of smart environments and active and assisted living (AAL) applications. This is a broad domain which addresses different challenges, ranging from robust multi-sensor tracking, pose estimation, action and activity recognition, natural human-machine interaction, and data analytics. Applications include, but are not limited to, development of smart home systems, healthcare at home, automatic assessment of health status, real-time fall detection, automatic assessment of stress, depression, and cognitive state of patients, assessment of the benefits of rehab.
Overview
9:00 - 9:30 Registration & welcome
9:30 - 10:20 Keynote talk 1 - Mohan Trivedi: Human-Robot Cohabitation in the Age of Autonomous Driving
10:20 - 10:40 Stairway to elders: bridging space, time and emotions in their social environment for their well-being
Raffaella Lanzarotti, Università degli Studi di Milano
10:40 - 11:00 Facial Expression-Aware Face Frontalization - Hui Yu, University of Portsmouth
11:00 - 11:20 Coffee break & Poster session
11:20 - 11:40 Deep Neural Networks for Long-Term Person Re-Identification - Victor Ponce Lopez, Uni of Bristol
11:40 - 12:00 Analysing action correctness in physical rehabilitation exercises - Alina Miron, Brunel University
12:00 - 12:20 Monitoring patient progress at home: Query-by-example content-based video retrieval for physical therapists - John Darby, Manchester Metropolitan University
12:20 - 12:40 Considering Visual Scene Monitoring using combined Colour and IR sensing? - 3 practical things everyone should know about - Toby Breckon, Durham University
12:40 - 13:40 Lunch break & Poster session
13:40 - 14:30 Keynote 2 - Physical analytics with body cameras - Andrea Cavallaro:
14:30 - 14:50 Building personalised and proactive smart home assistants - Ondrej Miksik, Emotech Labs
14:50 - 15:10 Real-time camera localisation for AR assistance in complex environments -Luca Del Pero, Blippar
15:10 - 15:40 Coffee break & Poster session
15:40 - 16:30 Keynote 3 - Francisco Florez Revuelta: Visual Monitoring of People in AAL Applications. From the "Big Brother" to the "Good Brother"
16:30 - 17:00 Panel discussion
Poster session:
1. A technology-based post hospitalisation protected facility for older people - Chiara Martinin, Genova
2. Detecting falls using accelerometer data based on myoskeletal fall modelling - Georgios Mastorakis, Kingston University
3. Vision-based analysis of activities of daily living in a hospital discharge facility - Philipe Dias, Marquette University
4. Three-dimensional human pose estimation in assisted living environments - Damiano Malafronte, Universita' degli Studi di Genova