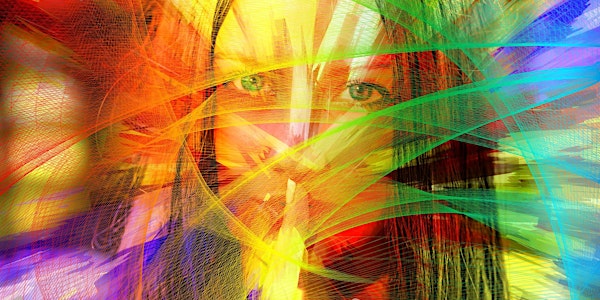 Body Talk: Working with the Unspoken. When talking is not enough
Body Talk: Working with the Unspoken. When talking is not enough
About this event
A 3 hour ZOOM CPD event with Lorna Evans
Please note events are live stream only they are not recorded
The event:
A workshop for counsellors and psychotherapists interested in exploring body awareness in therapy whilst illuminating working with non-verbal phenomena and countertransference during the pandemic both in person and online.
Mind and body are fully integrated and what the therapist notices in the client's body, or experiences in her own body, energy, tension, holding or other non-verbal phenomena is vital to bring into awareness and into the work with our clients.
Today, our clinical work with traumatised and abused clients, both adult and child, coupled with recent neuroscience research, emphasises how trauma is held in the body and how a bodily understanding is essential for therapists working with trauma, anxiety and depression in person and online during the covid pandemic.
This workshop explore body awareness in therapy and illuminate working with non-verbal phenomena and countertransference.
During the workshop we will explore:
Key aspects of psychoanalytic understanding of the relationship with Mind and Body
The Autonomic Nervous System & Poly Vagal Theory
Body countertransference: As felt by contemporary psychotherapists including Susie Orbach & Nick Totton
Countertransference: Two Bodies in the Room. A TA Model of felt understanding
The Power of the Breath & Movement in treatment of Anxiety, Depression & Trauma
Befriending the body: Techniques to become safely aware of physical sensations and establishing synchronicity, agency and meaningful connections
Healing and learning from neuroscience: Focus on Trauma Sensitive Yoga and clinical examples from Lorna work with the NHS. Establishing a sense of self and community, through yoga, meditation, theatre, music, movement, vocalization and psychodrama
Learning outcomes:
Therapists attending this workshop will take away the following tools for use in their clinical practice:
o An understanding of the scientific and clinical research findings supporting working with the body, breath & movement. Specifically, benefits for anxiety, depression, trauma, positive mental health and self-care
o New techniques and practical tools to work with non-verbal phenomena in your own clinical practice when working with anxiety, depression & trauma o A deeper understanding of the Autonomic Nervous System
The trainer:
Lorna Evans is a Clinical Psychotherapist, holding an MSc in Body Awareness & Psychotherapy. Proudly integrating Psychotherapy and body work with a focus on Body, Breath & Movement for treatment of Trauma, anxiety & depression. Recently working with The Discovery Channel, BBC & SKY on documentaries to promote her passion for this area. Alongside her clinical practise, Lorna is very proud to teach Trauma Sensitive & Informed Yoga at NHS Recovery College, Mind & Blue Sky Trust HIV Charity.
For over 20 years Lorna has been a yoga practitioner and teacher, due to experiencing the positive psychological benefits of yoga for herself. Lorna now works with leaders in the field of trauma informed / sensitive yoga & neuroscience, Lorna is passionate about educating people about this work.
Refund Policy
Regrettably, all online training workshop bookings are non-refundable in the event of cancellation in advance by you or your non-attendance on the day.
To contact Wimbledon Guild counselling training directly email: counsellingtraining@wimbledonguild.co.uk
Terms of service – Counselling training
These terms of service apply to the provision of counselling training services by Wimbledon Guild (as described on our website at: https://www.wimbledonguild.co.uk/counselling-training, and within specific training event or service descriptions. Customers (also referred to as 'you') can book some events and services directly with us; others require booking via Eventbrite.
In these terms, 'Wimbledon Guild' or 'we' or 'us' refers to Wimbledon Guild of Social Welfare, company number 00383330. Our address and contact details are set out in section 8 of these terms.
Before making a booking (whether directly with us or via Eventbrite), please read these terms of service. By booking an event or other training service, you agree to these terms of service.
We expect most of our customers booking our counselling training events and services will be doing so for purposes related to their business or profession. If you are booking for other purposes as a consumer, please let us know (using the contact details below) before making the booking, as there may be variations to the terms which apply.
Note that Eventbrite may also have its own terms on which it provides its online event booking services, to which Eventbrite also requires your agreement. These are separate terms between you and Eventbrite.
Please also see our privacy notice at: https://www.wimbledonguild.co.uk/privacy-policy.
1. Making a booking
Where you make a booking directly with us or via Eventbrite, you are entering into a contract with us for the provision of the relevant training event or services. Either we or Eventbrite will provide you with confirmation of your booking.
2. Fees and payment
You will be informed prior to booking an event or other service of the specific fees which you must pay for them. Payment must be made in full in advance of the event or service, and, subject to the cancellation and refund provisions at sections 3 and 4 below, the fees are non-refundable.
Where you book the services via Eventbrite, payments may be made as directed on the Eventbrite site. Where you book the services directly with Wimbledon Guild, we will let you know available payment methods.
We may change our fees for our services at any time, so fees previously quoted may have changed at the time you make your booking. Promotional discounts offered by Wimbledon Guild Counselling Training after you have made your booking cannot be claimed or applied retrospectively to that booking.
Please see section 7 below in relation to the discount for trainee counsellors.
Note that event fees have increased 2.5% from April 2020 with the exception of trainee counsellor event fees which have remained at the same rate.
3. Cancellation by you
The following cancellation and refund provisions apply to bookings, except:
• for events and training delivered online, which are non-refundable; or
• to the extent otherwise stated in the description of the relevant event or service.
You may cancel a booking by email (to the email address at section 8 below):
• at least 60 days before the first date of the event or service you have booked, in which case you will be entitled to a 100% refund; or
• between 30 and 60 days before the first date of the event or service you have booked, in which case you will be entitled to a 50% refund.
As an alternative to these refunds, you have the option for us to issue you with a credit note to be used for a future event.
These cancellation and refund (or credit) provisions do not apply to parts of an event such as a seminar within a series, but only to a whole event or complete series.
If you cancel under 30 days before the first date of the event or service, then you will not be entitled to any refund or credit. However, you may give your place at an event to another person if you let us know that person's name at least 24 hours before the event begins.
If you are unable to attend an event due to a tube or rail strike, you will be entitled to a refund of half the event fee provided you email or telephone us (using the contact details at section 8 below) within two days of the event. At times the weather conditions (such as snow) may impact transport to an event; in this circumstance if you cannot attend, you will not be entitled to a refund.
4. Changes or cancellation by us
We may change a speaker at one of our events, or make minor changes to the content of the event or service, without offering a refund. However, if a solo presenter cancels then we will offer you a full refund or transfer your fee to another Wimbledon Guild Counselling Training event.
We may need to cancel an event or service (and will provide you with a refund):
• should our minimum numbers not be reached by the closing time for bookings; or
• in other circumstances beyond our reasonable control.
5. Online delivery of services
Where an event or service is to be provided online, you (or anyone attending the event or service in your place) will need to make your own arrangements to access the internet and the appropriate online communications facility. If you have any problems with this, please let us know, and we will discuss the options with you.
6. Your behaviour
You must behave responsibly and appropriately during the provision of our services, and be respectful of others attending an event (and you must ensure that anyone attending in your place does the same). You may be asked to leave an event if your behaviour is not appropriate.
7. Discounts for trainee counsellors – conditions of booking your discounted ticket this applies to face to face workshops only and not online CPD
When booking a discounted trainee rate, you will need to bring to your event one of the following:
• your student ID card;
• your BACP student membership card; or
• an email from your institution to confirm enrolment on your course.
If you do not provide such a document at (or prior to) the event, this could prevent you obtaining future trainee discount tickets with Wimbledon Guild Counselling Training.
8. Wimbledon Guild address and Counselling Training contact details
Wimbledon Guild of Social Welfare
Address: Guild House, 30-32 Worple Road, Wimbledon, SW19 4EF
Email: counsellingtraining@wimbledonguild.co.uk
Telephone: 020 8296 0030