Celebrate the launch of 'No Olho Da Rua' by Julian Germain by joining us for a special evening of performance, talks and presentations.
About this event
Photographic artist #JulianGermain presents 'No Olho Da Rua (In the Eye of the Street), 1995 - 2020', addressing homelessness on the streets of #Brazil.
The project is a collaboration involving @JulianGermain, Patricia Azevedo, Murilo Godoy, and more than 100 street dwellers from Belo Horizonte, Brazil.
"The idea is not to offer 'supervised' access to #photography, but to offer people the freedom to make their own pictures of anything they want, where and when they choose." - Julian Germain
The evening will include:
Performances by musicians from Brighton's New Note Orchestra, the first 'recovery' orchestra in the World
@JulianGermain will present No Olho Da Rua
Street stories collected from Bristol's homeless community by @peoplesrepublicofstokescroft
Dr Annebella Pollen of the University of Brighton investigates participatory photography projects and asks if and how they can create a meaningful platform for those who are usually excluded.
Launch of 'Rosemary's Cars', the latest 'zine from the No Olho da Rua Archive.
A pay bar will be available during the event.
One of a series of No Olho da Rua events, supported by an Arts Council National Lottery Project Grant.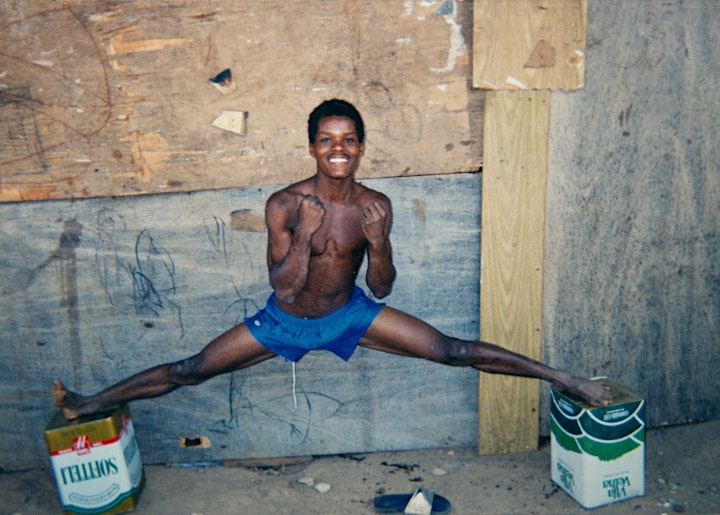 This event is FREE but places are limited so we recommend that you reserve yours in advance. You can also reserve a place by calling the Fabrica office on 01273 778646.
Online bookings will close 1 hour before the event starts - unless 'Sold Out' there is likely to still be tickets available on the door.
Donations welcome: add a donation ticket on top of your existing ticket(s) or visit the Fabrica Website to become a member.
Organizer of BOOK LAUNCH + PERFORMANCES + TALKS: No Olho Da Rua
Fabrica is Brighton's Centre for Contemporary Art. Set up in 1996 as a place for artists to make work and introduce new audiences to contemporary art and creative participation, Fabrica is situated in the former Holy Trinity Church in the heart of the South Lanes. Alongside commissioning three site specific installations per year, Fabrica produces a year round engagement programme including talks, workshops, events and film screenings. Each exhibition also welcomes the Friday Lates pop up cocktail bar serving drinks, music and entertainment immersed amongst the artworks.
Fabrica's film programme showcases diverse and alternative films and is unparalleled in Brighton.The gallery also hosts the Artist Resource+, providing mentoring, advice and development opportunities to artists. Beyond the Gallery, Fabrica works with over 20 community groups to provide activities to those facing barriers to the arts due to health, age, income and circumstance.Our beautiful Regency Church provides the starting point for our heritage projects and events, and is available for hire for weddings, parties, corporate events and conferences.
To find out more about our programme please visit fabrica.org.uk, follow our social media accounts or sign up to our Newsletters at https://tinyurl.com/yxt7oke. For more information on hiring our venue please contact venuehire@fabrica.org.uk
Fabrica is a registered charity (registered charity number 1055584). Profits from bar sales and venue hire help us support artists and sustain our valuable community work. To support us further become a member at fabrica.org.uk/forever-fabrica or donate by choosing a donation ticket on top of your existing ticket at checkout.
 We would like to let you know the difference your are making by donating to Fabrica, so we add all supporters to our Donors Newsletter. If you would prefer not to receive this, please unsubscribe by  following  the link at the bottom of our emails or contact the office on 01273778646. To find out more about how we use your data, see our privacy policy at fabrica.org.uk/privacy-policy.