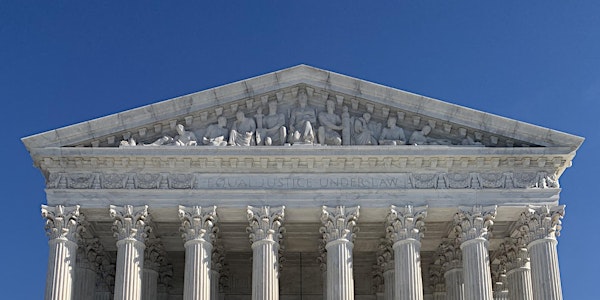 Boot Camp Trial Skills Program - Zoom Seminar
"Anatomy of a Trial" Boot Camp Trial Skills Presented by the American College of Trial Lawyers, ABA Litigation Section, and YBC
About this event
This event provides an invaluable insight into the world of US trial advocacy for young UK lawyers, particularly those with an interest in the US legal system. The following topics will be included with demonstrations and panel discussions on each topic.
Opening Statements/Theory of the Case and Professionalism
Direct Examination
What Judges Want from Trial Lawyers
Cross-Examination
Closing Arguments
The Twelve Secrets of Persuasive Argument
Zoom registration details will be provided prior to the event via email. Please register on this page to obtain these details before the event.
12:30 – 12:35: WELCOME AND OPENING REMARKS
12:35 – 1:45: OPENING STATEMENTS
Briefing: Robert L. Byman, Esq. (Past President ACTL; Of Counsel, Jenner & Block LLP, Chicago, Illinois)
Demonstrations of Opening Statements Presiding: Honorable Victor Bolden, United States District Court for the District of Connecticut; 12:50 – 1:10: Government: Counsel: Chilton Varner, Esq. (Past President ACTL; Of Counsel, King & Spalding LLP, Atlanta, Georgia); 1:10– 1:30: Defendant, Counsel: Paul Mark Sandler, Esq. (Of Counsel, Shapiro Sher Guinot & Sandler, Baltimore, Maryland)
Critique of Opening Statements; Questions and Answers: Moderator: Gerard McDermott QC (Outer Temple Chambers). Panel: Robert Byman, Esq. (Past President ACTL, Of Counsel, Jenner & Block LLP, Chicago, Illinois) Joe Robert Caldwell, Jr., Esq. (Partner, Steptoe & Johnson LLP, Washington, D.C.), Caroline Goodwin QC (Former Chair of Criminal Bar Association)
1:45 – 2:35: DIRECT EXAMINATION
Briefing: Robert A. Goodin, Esq. (Partner, Goodin, MacBride, Squeri & Day, LLP, San Francisco, California)
Demonstration of Direct Examination (2:00 – 2:20): Presiding: Honorable W. Michel Pierson, Senior Judge (formerly Administrative Judge, Baltimore City Circuit Court); Counsel: William J. Murphy, Esq. (Secretary ACTL; Partner, Zuckerman Spaeder LLP, Baltimore, Maryland)
Critique of Direct Examination: Questions and Answers (2:20– 2:35) Moderator: Mark Harries QC (Serjeants' Inn Chambers); Panel: Elaine Banton (7 BR, London), Palmer Gene Vance ll, Esq. (Gene - Past Chair ABA Litigation Section; Partner, Stoll Keenon Ogden PLLC, Lexington, Kentucky), M. Natalie McSherry (President Maryland State Bar Association; Principal, Kramon & Graham, P.A. Baltimore, Maryland), John Gilligan (Partner, Ice Miller, Columbus, Ohio)
2:35 – 2:50 BREAK
2:50 – 3:10: WHAT JUDGES WANT FROM TRIAL LAWYERS
Moderator: Derek Sweeting QC (Chairman of the Bar Council of England & Wales)
Panel: Honorable Victor Bolden (United States District Court for the District of Connecticut); Honorable W. Michel Pierson (Senior Judge,formerly Administrative Judge, Baltimore City Circuit Court); Honorable Samuel A. Thumma (Judge, Arizona Court of Appeals), Honorable Bernice Donald (United States Court of Appeals for the Sixth Circuit)
3:10 – 4:00: CROSS-EXAMINATION
Briefing: Ritchie E. Berger, Esq. (Partner, DINSE, Burlington, Vermont)
Demonstration of Direct Examination: Presiding: Honorable Bernice Donald (United States Court of Appeals for the Sixth Circuit); Counsel: Brandi Harden (Partner, Harden Pinckney, PLLC, Washington, D.C.)
Critique of Cross-Examination; Questions and Answers (3:45- 4:00): Moderator: Nicholas Stewart QC, Bar of England & Wales; Panel: John H. Mathias, Jr., Esq. (Partner, Jenner & Block, LLP, Chicago, Illinois); Daniel Oudkerk QC (Essex Court Chambers)
4:00 – 5:10: CLOSING ARGUMENTS
Briefing: (4:00 – 4:15): William Hangley, Esq. (Partner, Hangley Aronchick Segal Pudlin, & Schiller, Philadelphia, Pennsylvania)
Demonstrations of Closing Arguments (4:15 – 4:55): Presiding: Honorable Samuel A. Thumma (Judge, Arizona Court of Appeals); 4:15 - 4:35: Government Counsel: Barry Coburn, Esq. (Partner, Coburn & Greenbaum, Washington, D.C.); 4:35- 4:55: Defendant Counsel: Carolyn J. Fairless, Esq. (Partner, Wheeler Trigg O'Donnell LLP, Denver, Colorado)
4:55 – 5:10 Critique of Closing Arguments; Questions and Answers
Moderator: Mark Fenhalls QC (Vice-Chair, Bar Council of England and Wales)
Panel: Rory Field (15 New Bridge Street), Mark L. Horwitz, Esq. (Partner, Horwitz & Citro, Orlando, Florida), Eileen Letts, Esq. (Partner, Zuber, Lawler LLP, Chicago, Illinois), Michael J. "Mick" Rusing, Esq. (Partner, Rusing, Lopez & Lizardi, P.L.L.C., Tucson, Arizona)
5:10 - 5:25: THE TWELVE SECRETS OF PERSUASIVE ARGUMENT
Speaker: Paul Mark Sandler, Esq. (Of Counsel, Shapiro Sher Guinot & Sandler, Baltimore, Maryland)
5:25 – 5:35: CLOSING REMARKS
Paul Mark Sandler, Esq. (Of Counsel, Shapiro Sher Guinot & Sandler, Baltimore, Maryland)
Nicholas Stewart QC, Bar of England & Wales
The witness David Greenglass will be portrayed by Louis F. Burke (Louis F. Burke, PC, New York, NY)