The story of the rise and fall of the British Empire told through the statues and Monuments in Westminster.
About this event
Join me on a walking tour around Westminster - the beating heart of British politics, that was once the centre of a global empire. Even though Britain's imperial power is relegated to history, the long process of colonisation and decolonisation defines the world we live in today.
At its height, the phrase "the Empire on which the sun never sets" was used to describe the vastness of the British Empire.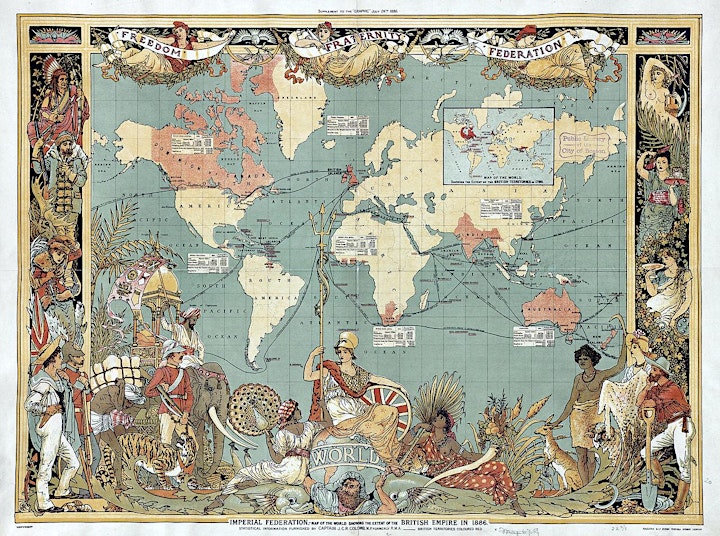 Today, symbols of decolonisation such as statues of Mahatma Gandhi and Nelson Mandela occupy the same space as Imperial heroes like Sir Winston Churchill. What does this tell us about post colonial Britain and the soft power of monuments?
We will discover how stories and ideas from history connect to our present through the Black Lives Matter movement, the Gurkha Justice Campaign and the Policing Bill 2021.
Meeting point is by the statue of Churchill in Parliament Square.
THE ROUTE
We will start the walk in Parliament Square - opposite the Houses of Parliament in Westminster, London.
The walk is approximately 2km.
AFTER THE WALK
You can even continue down Whitehall towards Trafalgar Square and pop into the National Gallery or the National Portrait Gallery (free, booking required).
Have a walk and/or a picnic in St. James Park or cross the Westminster bridge and head over to Southbank for some culture, entertainment, pubs and restaurants. There is a Pret, Itsu and Nero on Marsham St, 10mins from Parliament Square.
Make a day of it!
HEALTH & SAFETY
It is entirely outdoors and therefore it is possible to maintain social distancing.
Face coverings are not mandatory during the tour but you are welcome to keep them on if it makes you feel more comfortable.
If you have COVID-19 symptoms, please follow the government's stay at home guidance and get in touch for a full refund.
For further COVID-19 guidance, please see https://www.gov.uk/guidance/covid-19-coronavirus-restrictions-what-you-can-and-cannot-do
We will be walking along the main road so please be aware of traffic and adhere to the traffic lights.
Please also be aware that the tour starts and ends in front of the Parliament where there might be protests and demonstrations on the weekend.
ABOUT HISTORY SPEAK
Hi! My name is Manasi and I run the History Speak culture and heritage consultancy.
My background is in creating Narrative Environments and I enjoy storytelling through spatial experiences such as waking tours and workshops.