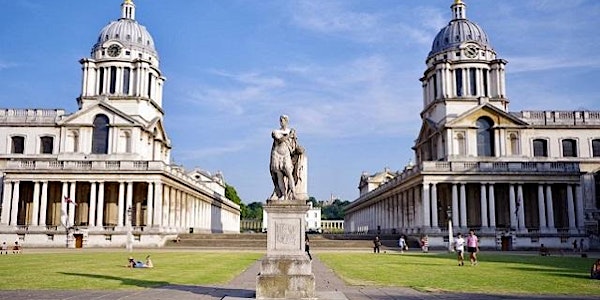 Building Effective Hybrid Teams – combining online/offline communications
Join us online and learn what works best in person and remotely, the skills and practices needed to work effectively in hybrid situations
About this event
Workshop Title: Building Effective Hybrid Teams – combining online/offline communications
Please note this workshop is postponed to Autumn (a new date to be confirmed)
What is the impact of hybrid working to you and your business?
What works best in person and remotely and what are the skills and practices needed to work effectively in hybrid situation? More importantly, how can you build an effective hybrid team?
Building on research undertaken with corporates during lockdown, the workshop examines how professionals can communicate most effectively on and offline and how to combine this productively.
What you would learn:
- Which activities and processes work best in person and which work better remotely
- How to foster informal social interactions online
- How to work as an effective team remotely
- How to get the hybrid balance right
- Staff training needs for hybrid work
Who should attend?
This workshop would be suitable to business owners/CEOs, Executives/Senior Managers, Team Leaders, HR professionals, Project Managers, Account Managers or any managers who are managing a hybrid team etc.
Speaker Profile:
Professor Bruce Cronin from the University of Greenwich specialises in the role of business networks in strategy and innovation within and across organisational and national boundaries. He is Director of the Centre for Business Network Analysis and Co-Director of the Networks and Urban Systems Centre.
His corporate clients have included Defra, Ernst & Young, Institute of Management Consultants, London Knowledge Network, McGraw-Hill, Nesta, NHS, Northern Trust, Oxford University Press, Pearson, Pensions Regulator, Thackray Williams, Work Foundation, Unilever, Universities UK.
This event is part of our regular series of events to be held on Zoom, bringing together multidisciplinary researchers from the University, experienced industry practitioners and companies, to share their insights, discover new opportunities and connect with potential partners.
At each workshop, we will invite one or two keynote speakers to give a presentation on a topic that will help you learn some practical skills and tips that you can apply directly in your business operation. We will cover a wide range of topics from Social Media Marketing to Accessing Finance etc.
You will also get to know some funding opportunities open to small, medium and large enterprises that will help you innovate for your business growth.
All our workshops are free to attend. But places are limited to ensure effective learning and networking for attendees. Please register via Eventbrite for each event.
If you are keen to attend but the tickets are sold out, please register and you will be notified of future events from the University of Greenwich.
Drop us an email at c.tao@gre.ac.uk to sign up to our mailing list for the latest news on events and funding opportunities or if you have any questions.