RIBA, in partnership with Architects Declare, presents the Built Environment Summit 2021
About this event
A global event taking place on 28-29 October both virtually and in-person at the RIBA at 66 Portland Place, London, the Built Environment Summit is a response to the publication of the Built for the Environment report ahead of COP26 in Glasgow, which starts on 1 November.
This event is essential for anyone working in the built environment: architects, engineers, surveyors, construction and demolition. It is only by coming together and addressing this as a collective that we can make real change both within our specific activities and at a national and global level.
38% of global energy-related greenhouse gas emissions are attributable to the built environment. The summit is a call to action, bringing together professionals from across the international built environment sector to address the urgent need to drive changes in behaviour to reduce carbon emissions.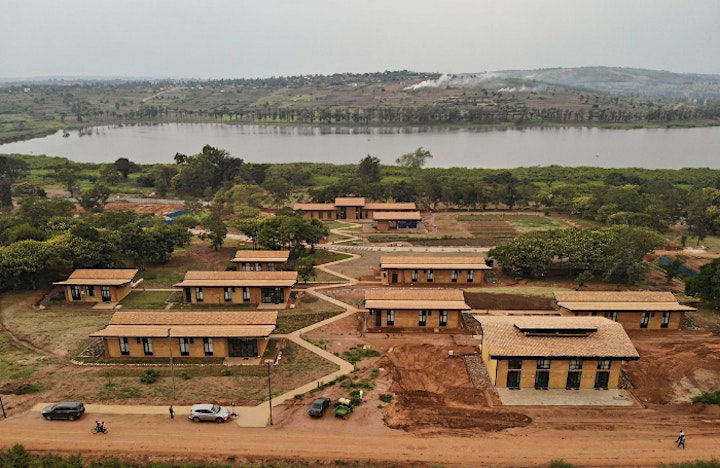 We cannot meet the Paris Agreement's 1.5°C temperature rise limit above pre-industrial levels without transforming the way we plan, design, build, operate and adapt our built environment.
In the lead up to COP26 the summit will demonstrate the importance of cross-industry collaboration to harness political support and embolden governments to work with the sector to decarbonise construction. The time for change is now.
Who can attend?
Anyone working in the built environment who is concerned about our impact on the climate change.
Any level of expertise from Students to Directors
The content is of equal relevance to all activity and to all sizes of practice and business.
What will I get out of it?
The content is of equal relevance to all activity and to all sizes of practice and business.
Genuine insight and learning about how we individually and collectively can make a change
Networking and conversations with other people in the built environment sector – all architecture is a collaborative effort
Ability to feed into national and international proposals to Government on how the industry needs to change to make a positive impact
Bring the whole team to make a real impact and change in how you work
CPD points
Not sure I have time for the full event?
Don't worry, all content will be available for delegates to watch after the event, so book your tickets, come/tune in when you can and catch up afterwards on what you missed.
Summit Programme
Thursday 28th October
10am: Introductions (in-person and streamed online)
10.30am: Panel Discussion (in-person and streamed online)
Who is Responsible for Decarbonisation: Industry or Government? Current regulations will not get us to net zero. We take inspiration from industries or companies who have made a stand and introduced their own net zero targets. Can the built environment sector come together to do the same? Featuring Andrew Forth, Interim Director of Policy and Public Affairs at RIBA, Chris Gardner, Founder and Joint Managing Director at Atelier and Maria Smith, Director of Sustainability and Physics at Buro Happold. Chaired by Matthew Newman, Chief Correspondent at MLex.
11.45am: 'Build with Wood' launch (in-person and streamed online)
Paul Brannen, Director of Public Affairs, CEI-Bois, and Andrew Waugh of Waugh Thistleton present the Build with Wood manifesto.
12pm: Keynote (in-person and streamed online)
Dr Timothy Morton: professor and Rita Shea Guffey Chair in English at Rice University, Texas. A member of the object-oriented philosophy movement, Morton's work explores the intersection of object-oriented thought and ecological studies. They use the term to explain objects so massively distributed in time and space as to transcend localization, such as climate change.
12.30 - 1.50pm: Lunch
1 - 1.50pm: Speed-networking on our virtual platform
2pm: Breakout Sessions
In-person at Portland Place:
2 - 3pm: Retrofitting: looking at the intricacies and importance of retrofitting in tackling carbon emissions. From large scale projects to individual residences to heritage buildings; what are the challenges and benefits of reusing, recycling, and adapting? With Carl Elefante, Principal Emeritus and Director of Sustainability for Quinn Evans Architects and Patrick Bellew, Environmental Engineer and Founding Director of Atelier Ten. They talk to Jonathan Atkinson, co-founder of Carbon Co-op.
2 - 3pm: Net Zero and Offsetting Explained: How does it work, is it the answer, and is it sustainable? Featuring Simon Sturgis, Founder of Targeting Zero, with Clara Bagenal George from LETI and Elementa Consulting and George Bee, Business Development Manager at Climate Care.
On our virtual platform:
2 - 3pm: 2050 is Already Here: looking at countries already experiencing predicted environmental impacts such as sea level rises, flooding and rises in temperature. What can we learn from them? Featuring Johan Verlinde, Program Manager for Rotterdam's Climate Adaptation Plan and Esther Adhiambo Obonyo, Director of the Global Building Network at Penn State University. They talk to Rachael Owens, Head of Sustainability at Buckley Gray Yeoman.
2 - 3pm: Shaping Tomorrow Together, The Importance of Education: what is being done to change degree courses so the new generation of built environment specialists are ready to decarbonise! How can we make sure later in life training is up to the task? Featuring Mina Hasman, Associate Director and Sustainability Lead, SOM, Alex MacLaren, Associate Professor, Institute for Sustainable Building Design at Heriot Watt University and Sam Turner, Director at Anthropocene Projects and Resilient Works.
In-person at Portland Place:
3.45 - 4.45pm: Embodied and Operational Carbon: what are we measuring and how are we measuring it? Talking tools of the trade and what we use them for. And why it's vital that we measure. Featuring Cécile Faraud, Programme Manager of Clean Construction for C40 Cities, Tom Spurrier from UKGBC and Joe Jack Williams, Associate at FCBStudios.
3.45 - 4.45pm: Where We Build: countryside vs city, brownfield usage, biodiversity, water, infrastructure, place shaping and more! Featuring Sarah Featherstone, Co-Founder of VeloCity, Brian Love, Chief Executive of Connected Cities and Michael Ritchie, Place Shaping Manager of London Borough of Tower Hamlets. They talk to Rafe Bertram, Sustainability Facilitator at Meridian Water Developments.
On our virtual platform:
3.45 - 4.45pm: The Circular Economy: how we eliminate waste, re-design and ensure continual use of resources. Chaired by Duncan Baker-Brown, Climate Literacy Champion University of Brighton and Founder of BakerBrown Studio. He talks to Nicholas Fishlock, Project Manager of the Regeneration Team at Brighton and Hove City Council and Cat Fletcher, Head of Media and Director at Freegle.
3.45 - 4.45pm: Decarbonisation Across the World: what is happening across the globe to drive significant behaviour change? What can we all learn from each other? Featuring Satish Kumar (India) President and Executive Director of Alliance for an Energy Efficient Economy, Edward Mazria (USA) Founder and CEO of Architecture 2030, James Mitchell (Kenya) Co-Founder and CEO of BuildX and Professor Li Zhang (China) Dean of School of Architecture, Tsinghua University. They talk to Rachael Owens, Head of Sustainability at Buckley Gray Yeoman.
4.45pm: Networking drinks at Portland Place
4.45pm: Speed-networking on our virtual platform
Friday 29th October
10am: Introductions (in-person and streamed online)
10.15am: Keynote (in-person and streamed online)
Julian Allwood, St. Catherine's College, Cambridge. Professor of Engineering and the Environment. He leads the Use Less Group, aiming to support the mitigation of climate change through reducing demand for the energy intensive materials, particularly steel, cement, paper, plastic and aluminium. His group is inter-disciplinary, spanning from the invention of new materials processing techniques through the business and policy case for reducing material demand to holistic analysis of environmental systems.
10.45am: 'Built By Nature' launch (in-person and streamed online)
James Drinkwater: Head of Built Environment at Laudes Foundation. Launching Built By Nature, a new industry transformation network and accelerator fund with a vision for our built environment to work in unison with nature. The dual crises of inequality and climate change call for urgent, bold action. We are joining the movement to find new approaches to redefine and redistribute value for the good of all.
11.15am: Breakout sessions
In-person at Portland Place
11.15am - 12.15pm: How to Activate Transformative Change: There is a high level of support amongst built environment professionals for transformative change but currently there is a lack of clarity about how change happens and who will lead. Simply trying harder at conventional sustainability is very unlikely to deliver the transformation we need. Recent developments in complex systems science provide some explanation for the current predicament and how we could accelerate change. Michael Pawlyn, Founder of Exploration Architecture, talks to Nnimmo Bassey, Director of the ecological think tank Health of Mother Earth Foundation, Sarah Ichioka, Director of Desire Lines and Carl Elefante of Architecture 2030 about agency and leadership.
11.15am - 12.15pm: A Material World: considering the materials used to build new buildings is now more important than ever, we discuss the options, import/export, the economy and alternatives to the norm. Featuring Jane Anderson, Director at ConstructionLCA Ltd, Rob Wheaton, Senior Associate Architect at Stride Treglown and James York, Architect at Collective Architecture.
On our virtual platform
11.15am - 12.15pm: Built for the Environment Report: Buro Happold's Director of Sustainability Maria Smith gives the low down on the Built for the Environment report they were commissioned to write by the RIBA and Architects Declare. They are joined by Christopher Botten, Sustainability Manager, Urban Generation at Lendlease, Nora Steurer, Programme Management Officer at UN Environment Programme and Global Alliance for Buildings and Construction and Ana Yang, Executive Director at Chatham House.
11.15am - 12.15pm: Healthy Buildings = Healthy People: creating 'healthier' buildings sees healthier inhabitants and less pressure on social support systems such as the NHS. But what constitutes a healthy building? Featuring Ann-Marie Aguilar and Dr Marcella Ucci, Associate Professor at UCL Institute of Environmental Design and Engineering.
12.15pm: Keynote (in-person and streamed online)
Martina Otto: Head of Cities and Lifestyles, United Nations Environment. Martina leads UN Environment's work on cities, coordinating the wide offer to support cities and promote multi-level policy integration, and is in charge of the cooperation with other UN agencies and partners in the sustainable urban development space. Under her responsibility is also the work on buildings, with the Global Alliance for Buildings and Construction, food systems, and the contributions to the respective programmes under the 10 Year Framework of Programmes.
12.30 - 1.50pm: Lunch
1 - 1.50pm: Speed-networking on our virtual platform
2pm: Keynote (in-person and streamed online)
Cristina Gamboa: Chief Executive Officer (CEO) of the World Green Building Council (WorldGBC). An influential and inspirational leader in the field of sustainability, Cristina is passionate about radical cross-sector collaboration to bolster systemic change and make this the decade for net-zero emissions. She practices a holistic approach to sustainability, focusing on the social and economic benefits as well as environmental impacts. Cristina leads WorldGBC's coordination of the monumental Cities and Built Environment Day at COP26.
2.15pm: Panel Discussion (in-person and streamed online)
The Future of the City in a Post-Covid World: the world has changed, will this change our cities? Looking at mapping of urban behaviour as well as how green buildings can go beyond emissions reductions: the importance of people in good design. Featuring Hélène Chartier, Head of Zero Carbon Development at C40 Cities, Jeff Risom, Partner and Chief Innovation Officer at Gehl Studios and Neil Walmsley, Advisory, Planning and Design Leader at ARUP. They talk to ICON editor Francesca Perry.
4 - 5pm: Sustainable Projects Presentation (in-person and streamed online)
Join us for presentations from across the industry and hear about projects that demonstrate effective, creative and inspiring approaches to climate resilience.
5pm: Keynote (in-person and streamed online)
Farhana Yamin: internationally recognised environmental lawyer, climate change and development policy expert. She has advised leaders and ministers on climate negotiations for 30 years, representing small islands and developing countries and attending nearly every major climate summit since 1991. She featured on the 2020 BBC's Power List and is a political coordinator of Extinction Rebellion.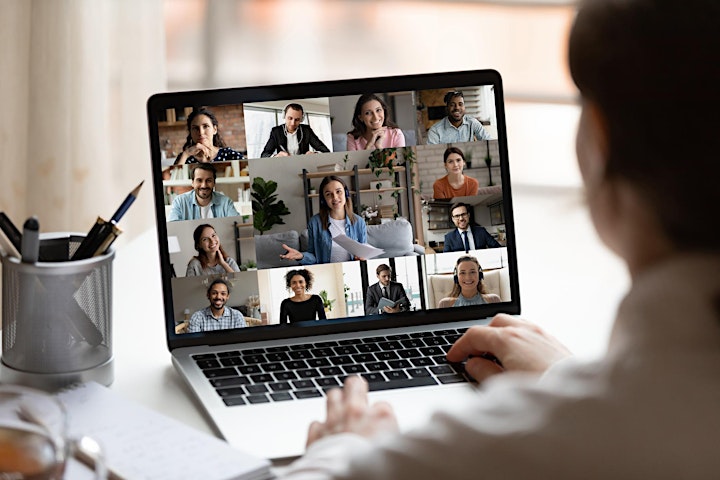 T&C's
Registration of online attendance is for use by the registrant only. Registration information should not be forwarded on to third parties. Doing so may hinder your own access, as webinar entry is by prior registration only. Third parties will need to complete their own registration.
The Royal Institute of British Architects ("RIBA") may broadcast the event in real time and/or record the event and use, reproduce, digitise, publish, display, exhibit, distribute, transmit and otherwise broadcast and share the broadcasts and recordings ("the Material"). The Material may include but is not limited to audio and video from speakers and event participants, speaker presentations and content and any documents and other materials exchanged or viewed during the event including delegate names. By joining a RIBA digital event, you automatically consent to your words and/or images being captured in the Material. By attending the event, you hereby grant RIBA for good and valuable consideration, permission to use the Material in all formats and platforms and in any and all media now known or hereafter developed, in relation to publishing the Material in respect of the Built Environment Summit event and to use your name , image and biographical information in connection with the permitted use of the Material. If you do not consent to this, please contact, RIBA to discuss your concerns in good time prior to the event date.
You may be required to download software to access and participate in the event – please test this in advance of the event as RIBA does not accept liability for missed attendance due to technical issues. RIBA does not offer technical guidance on software and its use. Please check the relevant event platform for technical support information.
RIBA disclaims liability for any equipment or service failure where such equipment or service is not within the sole control of RIBA, including as a result of any network failure or incompatibility; or during maintenance periods, whether scheduled or unscheduled. RIBA shall not be responsible for any delays, delivery failures, viruses, hacker intrusions or other damage resulting from such problems.
RIBA reserves the right to refuse admission to any ticket holder.
RIBA reserves the right to suspend the Event and make changes including the date/time of the Event for any reason. You shall be responsible for checking with RIBA whether alterations have been made.
If You are able to attend the revised Event, these Terms & Conditions shall continue to apply. If You promptly notify RIBA in writing before the date of the Event that You do not wish to attend the re-arranged Event, RIBA shall reimburse the Fee to You
RIBA may (at its sole discretion) cancel an Event at any time for any reason and shall in such event reimburse the Fee to You
The details you provide will be processed in line with the RIBA's GDPR obligations. For information on how we handle your personal data please see our Privacy Policy.
The personal data you provide is managed via Eventbrite in order to provide a better service.
If the RIBA has to postpone or cancel the event the booker is entitled to a full refund of the ticket price only.
Cancellations must be made in writing to events@riba.org. No refunds can be made for cancellations notified within 30 days of the event.
To transfer your ticket/s to another individual/s, please contact events@riba.org.
You must report any error in or disruption to the event within 48 hours of its occurrence to enable RIBA to correct any errors as soon as reasonably practicable. Please contact events@riba.org in order to do so.
No refunds are issued for digital events after the event has taken place
FAQ's
Where can I contact the organiser with any questions?
For all enquiries please contact madeline.toy@riba.org
What is the refund policy?
Requests for refunds will be considered on a case by case basis, please refer any queries to madeline.toy@riba.org
Can I change the day I want to attend?
Requests to change the date of attendance will be considered on a case by case basis, please refer any queries to madeline.toy@riba.org.
I'm struggling to afford a ticket?
A hardship ticket option is available for those who are struggling in the current economic climate. Please email madeline.toy@riba.org to access the discounted ticket.
How can I check accessibility options?
For all enquiries please contact madeline.toy@riba.org
What is your privacy policy?
The details you provide will be processed in line with the RIBA's GDPR obligations. For information on how we handle your personal data please see our Privacy Policy on architecture.com
Date and time
Location
Refund policy
Organiser of Built Environment Summit