Description
Our highly anticipated annual supporter supper will be a chance to meet CCF parliamentarians and members and learn about our exciting future plans.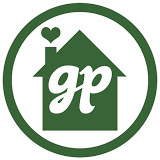 We are excited to deliver this event in partnership with Green Pastures
Green Pastures is a dynamic Christian Housing charity that has transformed the lives of thousands of people over the past 20 years. Established in 1999 when the founders stepped out in faith to purchase two properties to meet an immediate housing need in their community, Green Pastures now works with 70 partner organisations and currently houses 3,000 people providing not only shelter but also care a rehabilitation where needed. They have witnessed transformations that defy modern day statistics.
Venue: Don Giovanni Restaurant, Peter House, 1-2 Oxford St, Manchester M1 5AN
Date & Time: Tuesday 1st October | 19.00 - 21.00
Tickets: £40 includes three-course meal, advance menu choices will be sent to you after you have purchased your ticket.