Chamber Diversity & Inclusion Series: In Conversation with Menna Rawlings C...
Description
Chamber Diversity & Inclusion Series
In Conversation: Menna Rawlings CMG, Director General of Economic & Global Issues, UK Foreign and Commonwealth Office




Christmas lights are adorning the streets of London and as the year comes to a close and the chill sets in, gender equality, diversity and inclusion remain hot topics of conversation in business and politics alike. Data released this week from Australia's national Workplace Gender Equality Agency show positive signs of progress with an increase in the number of employers offering flexible working and paid parental leave. Yet policy makers and business leaders in both Australia and the UK have plenty of work remaining with UK's gender pay gap for all employees reported at 17.8% while Australia has a 15.9% pay disparity between men and women even in female dominated industries.
The Chamber is delighted to facilitate a fascinating conversation on recent progress and remaining barriers to gender equality for an evening In Conversation with Menna Rawlings CMG, Director-General of Economic & Global Issues at the Foreign Commonwealth Office, interviewed by Latika Bourke, Journalist for the Sydney Morning Herald and the Age.
Our newest Member Gayle is also on a mission to spread its message of diversity and inclusion, as the first and only gay beer company in Australia. Gayle has recently launched in the UK and is supporting our Diversity & Inclusion event, showcasing its latest range of ale and cider for all of our guests to try.
It wouldn't be Christmas-season without a gift thrown in for our guests. Edible Blooms has generously donated a lucky door prize which is sure to sweeten someone's night! We hope you can join the Australia-UK business community for a night of networking and fascinating conversation on gender equality and how to create change. Bring your friends and colleagues to share some Christmas cheer, festive drinks and - of course - Gayle beer.
Aus-UK Chamber Members – £10
Guests & Non-Members – £25
---
Menna Rawlings CMG, Director General of Economic & Global Issues, UK Foreign and Commonwealth Office
Menna Rawlings was appointed Director-General Economic and Global Issues at the Foreign & Commonwealth Office (FCO) in March 2019. In this role, she has responsibility for Global Britain, Asia Pacific, Americas, Africa, Overseas Territories, Commonwealth and economic diplomacy. She is also the FCO Board Diversity and Inclusion champion.
Menna joined the FCO in 1989 and has served in a wide range of Diplomatic Service roles. She was most recently British High Commissioner to Australia from April 2015 to February 2019. Overseas, she has served in Washington DC, Accra, Tel Aviv, Nairobi and Brussels. In London she has served on the FCO Management Board as HR Director, as Private Secretary to the Permanent Under Secretary, in Press Office and in Africa and EU Directorates.
Menna holds a BSc in International Relations from the London School of Economics and an MBA from the Open University. She was awarded the CMG in 2014.
Menna is married with three children.
Latika Bourke, Journalist, the Sydney Morning Herald and the Age

Latika Bourke is a reporter with The Sydney Morning Herald and The Age. She has been based here in London for the past three years covering a variety of topics, including of course - Brexit, the rest of British politics, takes a keen interest in the burgeoning debate around China in the UK as well as highlighting the role and talent of Australians in the UK, whether they be in the arts, business or finance sectors.
Latika previously spent seven years in the Canberra press gallery reporting on federal politics and has previously worked for the ABC and Radio 2UE.
---
With thanks to our Gold Partner and Sponsor


and our Host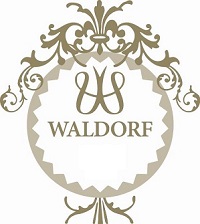 and our Beverage Partner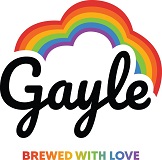 Gayle is not only dedicated to proudly sponsoring a range of LGBTIQA+ events throughout Australia and the UK, it is also donates a percentage of its profits back to the community.
and Edible Blooms for our lucky door prize
Terms and conditions
By registering to attend this event, guests agree to share their information with the Australia-United Kingdom Chamber of Commerce and third-party event partners. This information will be used by the Chamber for event communication purposes including event reminders and post-event follow ups where registered, to provide information on upcoming events, updates on the Chamber and its network, and to reach out with membership details and offers. Registrants will be able to opt in or opt out of these communications by progressing to the ticket purchasing screen.
Cancellation and refund policy
Only guests registered will be admitted. The Australia-United Kingdom Chamber of Commerce reserves the right to cancel or postpone an event to an alternative date. All registered participants affected by such a cancellation or postponement will be offered a full refund of the ticket price paid. No refunds will be issued for non-attendance at the event or for guest cancellations. A replacement guest is permitted by emailing invitations@australianchamber.co.uk up to 48 hours prior to the event.