Description
Chelsea Space Tea Time Talks
Chelsea Space invites you to join us for afternoon tea and doughnuts for 4 consecutive weeks to run in conjunction with the exhibition Rasheed Araeen, Peter Fillingham and Chelsea Space. Each Wednesday between 4:30 – 6:00pm a special guest will host the afternoon with a talk in the gallery.
Special guests to be announced shortly, save the dates!
Wednesday 21 November
Wednesday 28 November
Wednesday 5 December
Wednesday 12 December
A selection of teas and doughnuts will be provided, please feel free to bring your own mug otherwise paper cups will be available.
Due to limited capacity, please ensure to book your place through the booking links provided.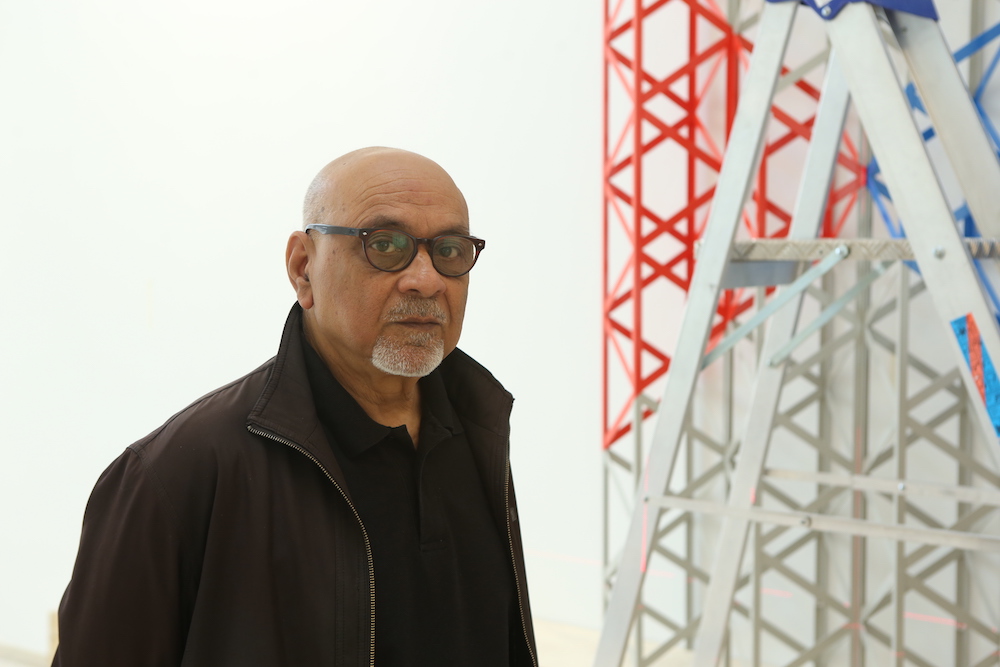 Wednesday 28 November
We are delighted to welcome renowned independent producer, poet and writer Mahmood Jamal as our special guest. Mahmood will perform his poetry within the current exhibition.
Donald Smith, Director of Exhibitions at Chelsea Space, will welcome guests from 4:30pm. Mahmood will begin his performance at 5pm.
Mahmood Jamal- Poet/Film Producer/Writer
Mahmood Jamal works as an independent producer and writer and has produced several documentary series, notably a series on Islam entitled Islamic Conversations. He was also a lead writer on Britain's first Asian soap, Family Pride, and wrote and produced the groundbreaking drama TURNING WORLD for Channel4 television. Mahmood Jamal has a degree in South Asian Studies from the School of Oriental and African Studies, University of London.
In 2016 he wrote and Produced the feature film, RAHM (Mercy), an adaptation into Urdu of William Shakespeare's 'MEASURE FOR MEASURE' set in Lahore, Pakistan. A unique and engaging Sufi interpretation of Shakespeare's play, this film will be released in Britain in 2017. He received Best Adapted Screenplay Award at the London Asian Film Festival 2017 for RAHM.
Poetry
Mahmood Jamal's poems have been published in the London Magazine and broadcast on BBC Radio and he has performed at leading poetry venues in London and around the UK. He has also featured in several anthologies including New British Poetry and Grandchildren Of Albion. In 1984 Mahmood Jamal was the recipient of the Minority Rights Group Award for his poetry, translations and critical writings. In the same year he published his first volume of poetry, Silence Inside a Gun's Mouth
He co-edited BLACK PHOENIX with Rasheed Araeen in late 1970's. And was on advisory board of Third Text in the 80's and 90's.
Published Works:
Faiz- Fifty Poems( OUP Kar 2013)
Islamic Mystical Poetry (Penguin UK 2009)
Sugar Coated Pill (Word Power 2006/7)
Modern Urdu Poetry (Farida Jamal/Translit Kuala Lumpur 1995)
Song Of The Flute (Culture House, London 2000)
Penguin Book Of Modern Urdu Poetry (Penguin Books, London 1986)
Silence Inside A Gun's Mouth (Kala Press London 1984)
Coins For Charon (Courtfield Press 1976)