Event Information
Location
Graduate Centre, Room 101, Queen Mary University of London
Mile End Road
London
E1 4NS
United Kingdom
Come join us this at Sinoist Books' New Author Spring Showcase, you can join in person or online.
About this event
A special edition of Chinese Reader's Literature Club for this February to highlight the work coming out this Spring from publisher Sinoist Books, who bring the best of Chinese fiction to English Language readers.
From Queen Mary University, London, five translators (in alphabetical order) Dave Haysom, Haiwang Yuan, Hu Zongfeng, James Trapp and Robin Gillbank speak to the founder of translation literary festival, Gŵyl Haf, Caitlin Van Buren on their latest works and experience as literary translators from Chinese to English.
The four titles coming out this Spring are Li Er's (李洱) A Cherry on a Pomegranate Tree (石榴树上结樱桃), Chen Yan's (陈彦) Set Dressing (装台), Xu Huaizhong's (徐怀中) Leading Wave (牵风记) and Li Peifu's (李佩甫) Graft (平原客).
We're meeting on Thursday 24th February at 10:00 GMT. You can join in person or online, both for free.
About the Chinese Literature Reader's Club
The Chinese Literature Reader's Club is for everyone with an interest in reading works translated from Chinese. We primarily cover fiction and also often step into nature writing, memoir and anything we fancy. Whether you've never read a book from a Chinese author or you are a Chinese author, this is a space for you to come learn and talk with others about Chinese Literature.
In addition to a discussion, each book club event features a translator who works in Chinese; they bring their expertise on their books to open our conversation. We're run by Sinoist Books who bring the best of Chinese fiction to English-speaking readers.
Purchase any of Sinoist's books here [https://sinoistbooks.com/catalogue/] with 10% off using the code CLRCUK10.
Please note that this session will be recorded for later rebroadcast on social media.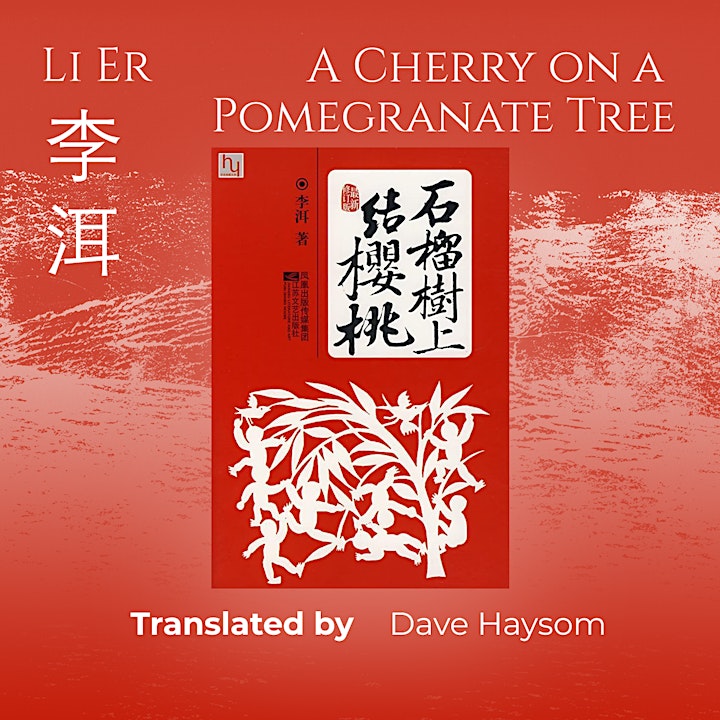 A Cherry on a Pomegranate Tree (石榴树上结樱桃) By Li Er (李洱) Translated by Dave Haysom.
Kong Fanhua has a lot on her mind. The village elections are approaching fast, and she'll need to have her wits about her if she wants to stay on as the only female village head in the county. There's a pregnant runaway wife to track down, just when the authorities are launching a crackdown on out-of-plan births. The most notorious thief in the village is back on the prowl after being released from prison. And then there's her husband Dianjun, who has been acting strangely since he came home from work in Guangzhou with a newly shaved head and an obsession with camels. And the crops on the farm aren't going to plant themselves…
Kong Fanhua is a strong female protagonist with a dry sense of humour, deftly maneuvering through the bureaucracy of village life. Throughout this carefully paced book, broader issues like corruption and the one-child policy are focalised through the distinct individual circumstances of Li Er's cast of memorable characters.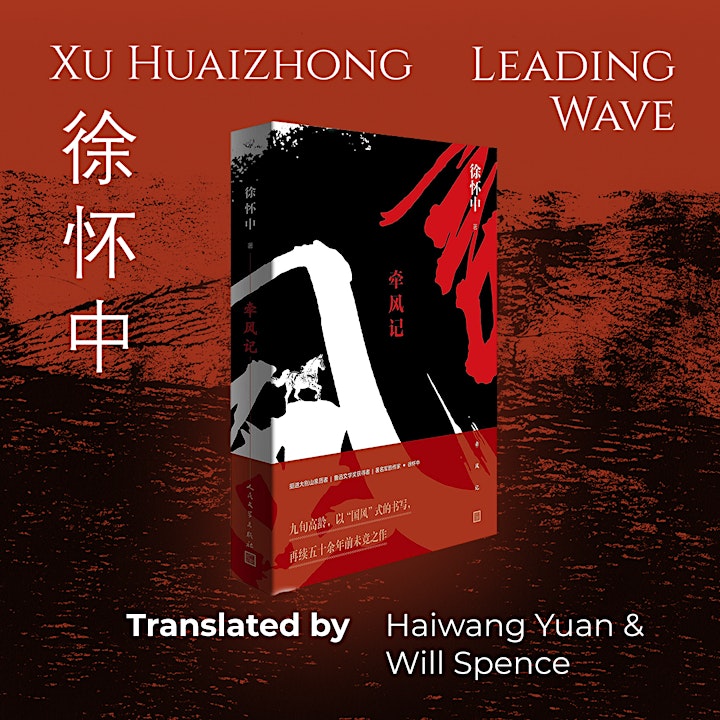 Leading Wave (牵风记) By Xu Huaizhong (徐怀中) Translated by Haiwang Yuan and Will Spence.
Leading Wave follows ill-fated heroine Wang Keyu of the 9th Brigade of the People's Liberation Army as she and her comrades are pursued by nationalist forces, completely outnumbered, across the great plains and mountain ranges of eastern China. We follow her as she rises through the ranks, enters a love triangle, has numerous adventures, and ultimately meets an untimely death - a fate we know is inevitable from the first page of the novel.
Both tragic and romantic, realistic and poetic, the novel is a profound meditation on war and human nature. It shines a light on a pivotal but often overlooked period of modern Chinese history, between the end of the Second World War and the founding of the People's Republic of China in 1949, as a civil war is fought between the communists and the nationalists. It explores love and humanity in war with special courage, demonstrating the bravery, sacrifice and courage of ordinary people - and one horse - in extraordinary circumstances.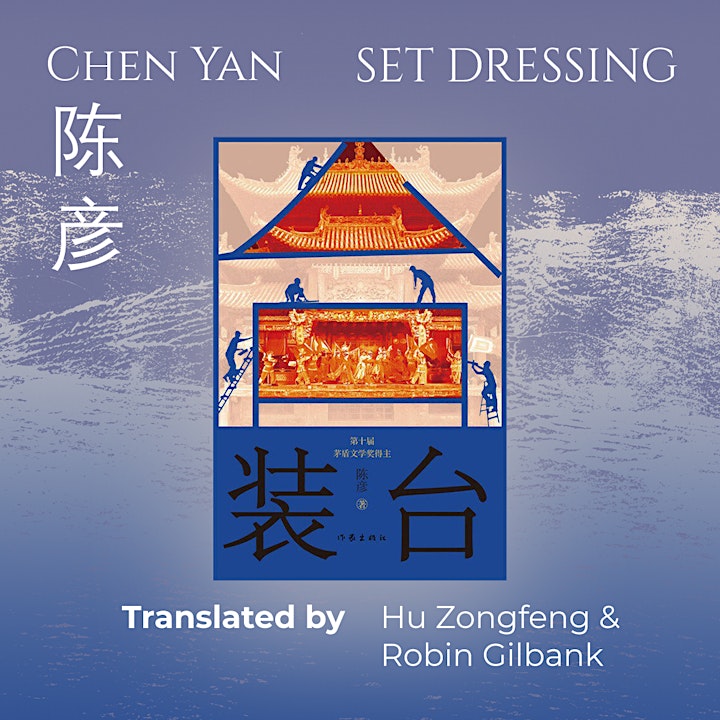 Set Dressing (装台) By Chen Yan (陈彦) Translated By Hu Zongfeng and Robin Gilbank
Diao Shunzi is a humble set dressing foreman leading a group of migrant workers that carve out a precarious existence in the lowest layers of the city of Xijing. Diao Shunzi's working life in the theater runs parallel to the family drama unfolding in his home, forming the two main 'sets' of the novel. Unlucky in love, Diao Shunzi has been married three times. He returns home exhausted from work to the tug of war playing out between his meek new wife and his hot-headed daughter, bitter due to being the girl left behind from his first marriage.
Set Dressing tells the stories of forgotten and marginal urban populations, treating them with a humour that nevertheless reveals the grim social reality they live in and emphasising above all the perseverance of life and dignity in debilitating conditions.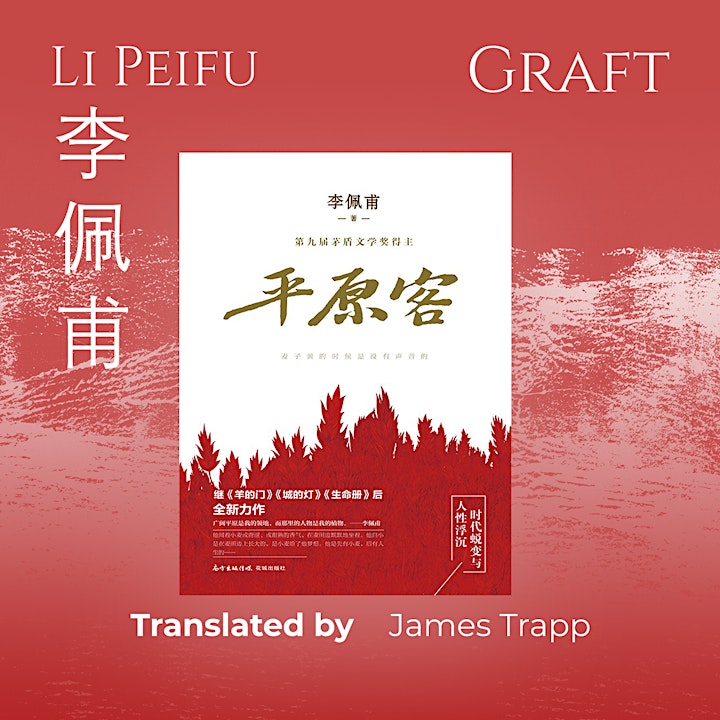 Graft (平原客) By Li Peifu (李佩甫) Translated by James Trapp
Dr. Li Deilin is a respected agricultural expert and native to the Henan Plains. A self-made man, he came from humble beginnings to pursue his education - even studying in the United States - to eventual splendid success in growing wheat. However, his personal life is plagued by the surfacing of former flaws and misdeeds as well as two disastrous marriages, first to sophisticated fellow lecturer Luo Qiuyi and then to her opposite, the village-born Xu Ercai.
Graft reflects the unique circumstances of the central plains of China, charting its contradictions in a changing era through the interpersonal conflicts of its characters who become symbols for the tension between urban and rural life, agricultural history and digital futures. Amidst the golden wealth of its protagonists, the novel exposes the spiritual emptiness of those who seek only prosperity and power.
Date and time
Location
Graduate Centre, Room 101, Queen Mary University of London
Mile End Road
London
E1 4NS
United Kingdom