About this Event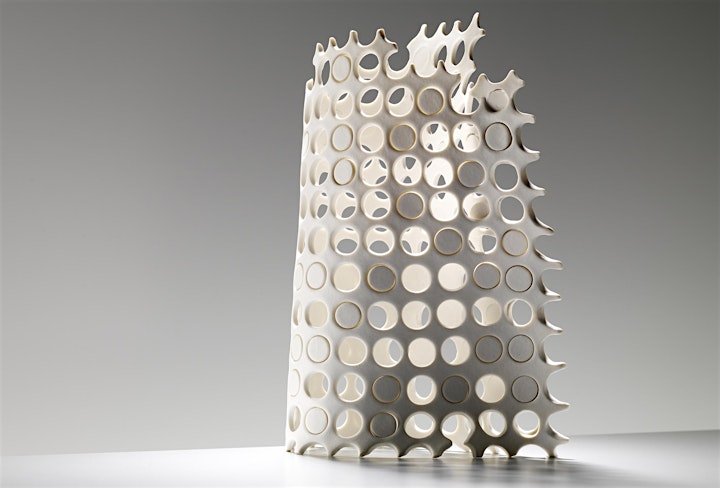 CI Labs #10: Data for Green Making
At a time of climate crisis, many artist and makers are thinking more carefully about the materials they use and the sustainability of their methods when making work. Some are going a step further and creating tactile objects that incorporate data in response to environmental changes and concerns.
CI Lab 10 , delivered in partnership with Applied Arts Scotland, will consider how environmental data is affecting making practices and the materials used in contemporary craft, coinciding with the Think Plastic: Materials and Making exhibition in the John Hope Gateway at the Royal Botanic Garden Edinburgh.
Our speakers will include:
Carol Sinclair, Chair of Applied Arts Scotland and participant artist in the 'Think Plastic' exhibition. She combines porcelain with a variety of other materials to create installations and one off artworks on the themes of memory, connection and environment.
Deirdre Nelson, a maker creating textiles which explore humour, place and social history. She recently completed an Artist in Residence at Nordic Artists' Centre Dale in Norway.
Lynne Mennie, a designer who combines a data-driven approach with hand weaving techniques. She recently took part in the Crafting Futures Mexico progamme with the British Council and is the practitioner lead for the Aural Textiles & Distributed Capabilities project.
IMPORTANT INFORMATION ABOUT THIS EVENT
The Lab starts at 18:00 in the Conference Room in the Science Buildings at 20a Inverleith Row, Edinburgh, EH3 5LR.
EXCLUSIVE: We are delighted to be able to invite attendees to a special late opening of RBGE's 'Think Plastic: Materials and Making' exhibition prior to this CI Lab. You are welcome to visit the exhibition in the John Hope Gateway, Arboretum Place, EH3 5NZ, between 17:00 and 17:45.
Please note: The Garden will be closed tomorrow evening, so if attending the exhibition prior to the Lab, please exit the John Hope Gateway and walk around the perimeter to RBGE's main reception at the Science Buildings, 20a Inverleith Row. Turn right when you leave the John Hope Gateway, heading north on Arboretum Place; turn right onto Inverleith Place; then turn right again onto Inverleith Row. The walk will take approximately 10 minutes.
For those of you who can't make it to this private view, the exhibition runs until Sunday 17 May and is open daily (10:00 – 16:45 in February; 10:00 – 17:45 March – May). Keep an eye out for RBGE 'Think Plastic' events during Edinburgh Science Festival!
Following on from CI Lab 10, CI Studio 5: Tools for Greener Making will be taking place at The Botanics on Friday 21st of February and will explore how data, digital and physical tools be used to inform better design and making practices that work towards a circular economy model.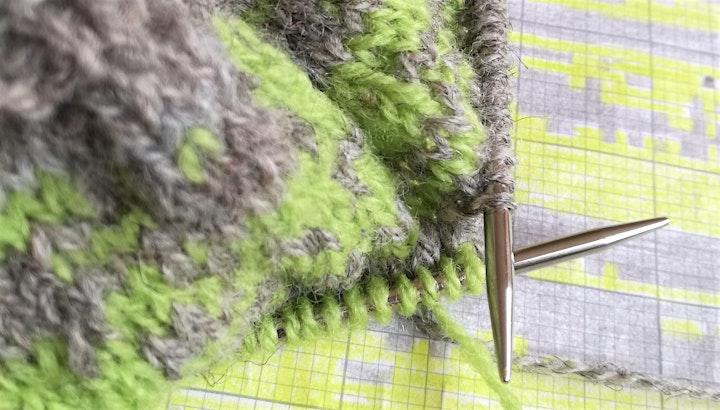 CI Labs
CI Labs are informal, monthly events which pop up at venues across Edinburgh, sharing innovative data-driven creative work and providing a meeting place for creatives of all disciplines to connect and collaborate. They are part of Creative Informatics, a partnership across the University of Edinburgh, Edinburgh Napier University, Codebase and Creative Edinburgh, enabling individuals and organisations to explore how data-driven technologies can enhance their work.
To find out more about the Creative Informatics programme visit https://creativeinformatics.org/
#CreativeInformatics
About Creative Informatics
Funded by the Creative Industries Clusters Programme managed by the Arts & Humanities Research Council as part of the Industrial Strategy, with additional support from the Scottish Funding Council. The programme is part of the City Region Deal Data Driven Innovation initiative.
Data Protection
In providing your completed registration response you are giving explicit consent for us to use this data in our programme monitoring and reporting processes. The data is managed confidentially. Your data will be held and used by the Creative Informatics delivery team based at the University of Edinburgh with some data shared with our funders the Arts and Humanities Research Council and the Policy and Evidence Centre based at Nesta. Your data will only be reported in anonymous aggregated forms and will always be processed in accordance with the Data Protection Act 2018 and therefore also in accordance with the General Data Protection Act 2018 and therefore also in accordance with the General Data Protection Regulation (GDPR).