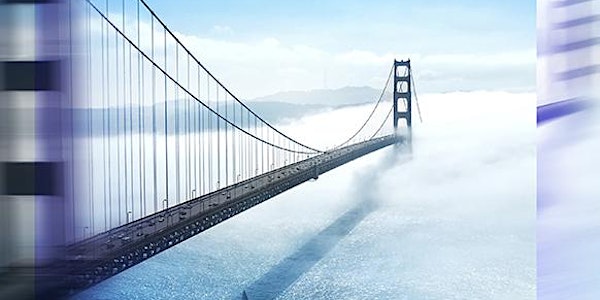 CIOB ACADEMIC SUMMIT: Creating an inclusive global community
A virtual conference, for our global community of built environment researchers, academics, practitioners and policy makers globally
About this event
The Event
This accessible virtual conference will lead the way to transform our academics connect-ability on a global scale, leading the way for cross collaborations, sharing of cutting-edge research, knowledge and education and most importantly building of a strong sense of community.
This conference will aim to produce opportunities for problem solving, shared-knowledge, partnerships and open communications.
The summit expects to bring together leaders and pioneers in built environment education and research on a global scale so that knowledge can be shared, build confidence, and evidence agility, innovation and inclusivity in academia.
We will run the event via Microsoft Webinar platform and offer two time slots to cater for the varying global time zones. The time slots being:
AM programme 09.30 – 12:00 BST
Topics include:
- Digital Transformation and Information Management in the Post-COVID Education Era
- Promoting Positive Mental Health among Young Construction Workers from the Global South. (Poster presentation, parallel session)
- Ethics in the Architecture process. (Poster presentation, parallel session)
- The Adoption of Sustainable Practices in Small to Medium Enterprises (SMEs)
PM programme 14.30 - 17.00 BST
Topics Include:
-Future of Construction
-Promoting Positive Mental Health among Young Construction Workers from the Global South. (Poster presentation, parallel session)
-Ethics in the Architecture process. (Poster presentation, parallel session)
-Do D&I initiatives result in meaningful change on construction sites?
Delegates will be able to join in live at either of these times and engage with the presenters and the topics. Upon registration, you will receive communications to detail your preference of time zone to us.
Contact
Ntando Teddy Khuzwayo (Teddy)
Qualifications Liaison Manager
Email: nkhuzwayo@ciob.co.za
Contact number: +441344 630 809
ABSTRACTS
Title: Digital Transformation and Information Management in the Post-COVID Education Era
Konstantinos Papadikis, Department of Civil Engineering, Design School Xi'an Jiaotong-Liverpool University, Suzhou, 215123, China
The Covid-19 pandemic has acted as a catalyst for higher levels of educational technology integration in course content delivery in a complex mixture of hybrid teaching, assessment and extra-curricular learning forms. This digital transformation in education has been supported by an explosion of digital tools based on visualisation and animation, gamification, virtual reality and artificial intelligence methodologies to an unprecedented extent. This movement provided significant opportunities for further development of student digital literacy and complex information management skills. Academic staff and students have been forced to interact in non-traditional educational settings and communicate complex ideas in unconventional formats. Practical skills development has been increasingly supported and, in many areas, replaced by visualised experimentation and data generation that, either partially or entirely, eliminate health and safety risks associated with laboratory operations. However, the quality of information communication and management and the digital space's effectiveness in developing the students' intellectual, practical and transferrable skills has left the academic community sceptical. At the same time, increased student learning autonomy and ownership through self-development and time management skills, qualities of fundamental significance to the construction industry, have been put to extreme tests. In an attempt to synthesise this complex mosaic of higher education in the post-Covid era and its potential future impact on the construction industry, this proposal aims to discuss the pros and cons of digital transformation in relation to professional skills development and information management.
Title: Do D&I initiatives result in meaningful change on construction sites?
Dr Mark Austin, Principal Lecturer and Postgraduate Programme Lead in the School of the Built Environment, Oxford Brookes University and Rachel Briggs, Project Surveyor, Galliard Homes. United Kingdom
There has been a systemic failure to significantly improve diversity and inclusion with the construction (CIOB 2021). Observation implies that construction sites are culturally diverse but, in reality, Black and Ethnic Minority only constitute 7.2% of the construction workforce as against 14.4% of the general workforce (Office for national Statistics,2022). Moreover, head office mostly comprises of white-collar professionals with only 1% representation amongst senior industry roles (CIOB 2021). It is a similar position regarding gender imbalance (Randstad, 2019). However, increasing BAME and female representation in and of itself is not necessarily causal of an improvement in a culture of inclusivity. In reality the industry may be coming more diverse but also more fragmented (Powel and Sang, 2013). To investigate this issue, research was conducted looking at the personal experiences from a range of construction professions. A blended approach was used with a Questionnaire using both open and closed questions being distributed via LinkedIn (57 responses) and five semi-structured interviews. The result of the research predominantly shows there is a disconnect between the D&I initiatives instigated by Human Resources management (HRM) and the ability of such initiatives to deliver meaningful change especially on construction sites. The session will consist of a formal presentation of the results of our research into diversity and Inclusion focusing on the experiences of individuals working both on-site and in head- office. Following the presentation, a question-and-answer session will follow wherein the audience will be invited to share their experiences of the efficacy of D&I initiatives. It is hoped to arrive at a consensus of opinion of what works and where difficulties exist.
Title: The Future of Construction
Michael Tong, Head of Department of Construction & Surveying at Glasgow Caledonian University
This research paper builds on research conducted by Glasgow Caledonian University in collaboration with Robertson Group, Autodesk, Construction Scotland Innovation Centre (now BE-ST), and Scottish Enterprise looking into Built Environment Futures. The research consolidated on the World Economic Forum study that proposed three possible future scenarios for the built environment by offering a four step approach to digital transformation for construction organisations that highlights key trends, their time horizon, and their potential impact. In order to assure a sustainable future, we will need to look beyond our immediate challenges and to better understand how our customers and markets are likely to change in the future. This session will present a Four Step Approach to Digital Transformation that considers: the Work of the Future; Reimagining construction; Managing Your Innovation Portfolio and Digital Transformation by Minimising Disruption. The aim is to stimulate conversations and discussions about the opportunities they may present.
Title: Promoting Positive Mental Health among Young Construction Workers from the Global South.
Samuel Frimpong, postgraduate researcher in Construction Management, University of New South Wales, Sydney, Australia
Globally, young construction workers aged 18 to 35 years have an abnormally high prevalence of poor mental health and its outcomes of substance abuse, long-term disability, and suicide. This is because they are more susceptible to the many psychosocial risk factors associated with construction work. Current efforts at addressing this problem have largely focused on the negative aspects of mental health, neglecting the promotion of positive mental health. Furthermore, available research and interventions give little attention to the case of young construction workers from the Global South. This session focuses on promoting an understanding of positive mental health and how it can be facilitated among young construction workers, especially those from the Global South. Based on literature reviews, interviews, and focus groups with key stakeholders of youth health in the construction industry, a framework is presented that highlights the critical psychosocial risk factors and coping mechanisms that should be given attention when developing effective interventions for promoting positive mental health among young construction workers from the Global South.
Title: The Adoption of Sustainable Practices in Small to Medium Enterprises (SMEs)
Dr Whitney Bevan, lecturer in Construction Management at the Scott Sutherland School of Architecture and Built Environment, Robert Gordon University, Aberdeen, UK and Ashley McCurry , Assistant Quantity Surveyor , McGowan Environmental Engineering Ltd
The United Nations 2030 Agenda for Sustainable Development set universal requirements to achieve sustainable development for the planet, people and prosperity for all (United Nations, 2015). The agenda consists of 17 goals that encompass environmental, economic and social sustainability. As the construction sector contributes to 42% of emissions (UKGBC, 2021), the focus is on construction industry organisations, their sustainability agenda and the incorporation of sustainable practices. The problem, however, is associated with the lack of uptake of sustainable practices by the construction sector, where literature highlights a number of challenges for organisations (Journeault et al., 2021), more specifically the difficulty for the adoption of sustainable practices by small to medium practices (SMEs). This study aims to understand the meaning of sustainable practices, in addition to the uptake and possible barriers to their adoption by SMEs. Secondary data was collected in the form of a literature review and primary data undertaken through a semi-structured interview with a CEO of a SME. Interim findings highlight an emphasis on environmental sustainability by SMEs, although economic and social sustainability are also considered. Key barriers consist of a lack of awareness of sustainable practices by SME's, financial aspects associated with business strategy and government intervention. Further areas of research are connected to sustainable practices within the supply chain and methods of training for an organisation's understanding of practices for adoption.