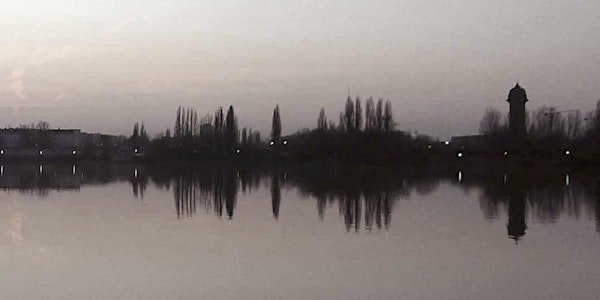 City Sonic Places: experiencing the urban soundscape
Description
CRiSAP presents:
City Sonic Places: experiencing the urban soundscape
at London College of Communication
2 Feb 2018 | 11am - 7.30pm
Artworks: 11am - 2pm
Symposium & Performance: 2 - 6pm
Drinks reception 6 - 7.30pm
How do we hear the city? Why do cities sound like they do? What are sonic places?
To celebrate the publication of Peter Cusack's Berlin Sonic Places: A Brief Guide, CRiSAP invites you to City Sonic Places: experiencing the urban soundscape, an event exploring artistic and planning interventions into city soundscapes.
Prior to the symposium a specially commissioned programme of sound art interventions will take place around the Elephant & Castle, exploring the city and it's sonic places. The commissioned artists; Alicia Jane Turner, Brigitte Hart, David Bloor, Debbie Kent, Maja Zećo, Richard Allen and Shanti Suki Osman.
The symposium presentations will consider how we hear the cities in which we live and what kinds of sonic interventions might be possible or desirable in contemporary urban environments. The guest speakers are; Sam Auinger (founder of O & A known for large scale public sound installations); Lisa Lavia (Managing Director of the Noise Abatement Society); Gascia Ouzounian (musicologist and co-director of Recomposing the City) & Dr Sarah Lappin (architect and co-director of Recomposing the City) and artist/musician Peter Cusack (CRiSAP, London College of Communication) who will also give a unique Berlin Sonic Places solo performance.
"Cities are just too large and our ears cannot register the entire soundscape as one" Berlin Sonic Places: A Brief Guide introduces the idea of a "small sonic locality in a city that is sonically coherent enough to be studied as such."
"They are present everywhere; in public and private space, streets, parks, inside buildings, at home, at work, below ground in subway stations or cellars and above in towers or sky scrapers. At any one moment their size is limited to the range of our hearing and their soundscape a product of the acoustic activity there, in resonance with the material, architectural and social character of the place."
Artworks:
Seven specially commissioned artworks will be exploring and contributing to the sonic places of Elephant & Castle. Locate them in the streets, on benches, in phone boxes or on twitter - join them in sounding out the built environment, through 'living statistics'; by listening for underground tunnels; listening through bodies or by trying to not listen at all. Read the full programme here.
*Please note* the workshop has limited availability and requires additional booking to reserve a space - please mail l.h.hall@lcc.arts.ac.uk.
Sympoium Presentations & Performance:
The symposium will consist of four presentations and a performance that will start from specific experiences of the city of Berlin and then be applied more widely. In particular the symposium will examine the local, detailed and intricate perspective of individual places, often experienced by artists engaged on practical urban sound projects alongside the wider overviews of city planners and developers who need to take many other, non-sonic, considerations into account. In City Sonic Places we will make space for an appreciation of, and an enquiry into, the city's soundscape in all its moods of noise and quiet. Read more about the symposium presentations here.
#CitySonicPlaces
For full details visit: http://www.crisap.org/research/projects/city-sonic-places-experiencing-the-urban-soundscape/
When registering for a free ticket, you'll be added to the CRiSAP mailing list so as to receive updates about this event and other CRiSAP activities. If you would prefer not to be added, please contact us after registering.
Organizer of City Sonic Places: experiencing the urban soundscape
Creative Research into Sound Arts Practice (CRiSAP) is a research centre of University of the Arts London, based at London College of Communication and is dedicated to the exploration of the rich complexities of sound as an artistic practice.
The centre's aim is to extend the development of the emerging disciplinary field of sound arts and to encourage the broadening and deepening of the discursive context in which sound arts is practised.