Location
Ashmolean Museum
Beaumont Street
Oxford
OX1 2PH
United Kingdom
Refund policy
Contact the organiser to request a refund.
Eventbrite's fee is nonrefundable.
A special collection of three ceramics themed talks on one ticket to accompany Discover Ceramics, a whole day of activities at The Ashmolean
About this event
As part of their one day celebration Discover Ceramics, The Craft Potters Association together with The Ashmolean Museum and Potclays Ltd present three specially programmed talks exploring different aspects ceramics, reflecting current practice and its interaction with objects in the museum's collection.
Each talk will last up to an hour. Lunch can be taken between Jack Doherty and Roger Law. There is a good cafeteria in the Ashmolean or a wealth of other options nearby.
For advice on travel, parking or access please visit https://www.ashmolean.org/

11:00
IAN MCINTYRE
BROWN BETTY: A FAMILIAR ARCHETYPE
The Brown Betty teapot is a design classic, but as such is largely taken for granted and unexplored. Once made in millions, it is still produced by one maker Stoke from the original Etruria Marl red clay, the bedrock of the city, and coated with the instantly recognisable Rockingham glaze. With support from the Arts Council, maker and designer Ian McIntyre embarked on a special project examining the history of this iconic object to develop a special edition for Cauldon Ceramics, the last remaining UK manufacturer.
Ian researched deep into the history of this "authorless icon", designed and refined through a process of making which spans 300 years in the UK, and its surprising origins in China even before that. The culmination is a new Brown Betty, designed to incorporate the best of its history and to carry it forward into the future.
Ian is a founding member of Studio Manifold in East London. He teaches at Kingston University and currently holds a Collaborative Doctoral Award with Manchester School of Art, York Art Gallery and the British Ceramics Biennial.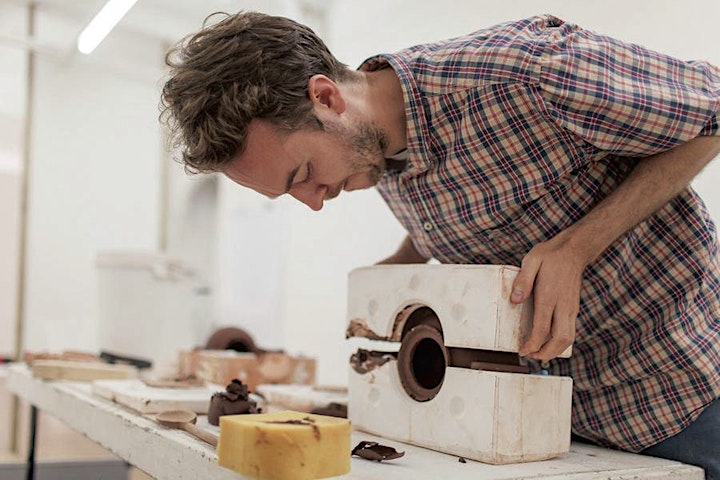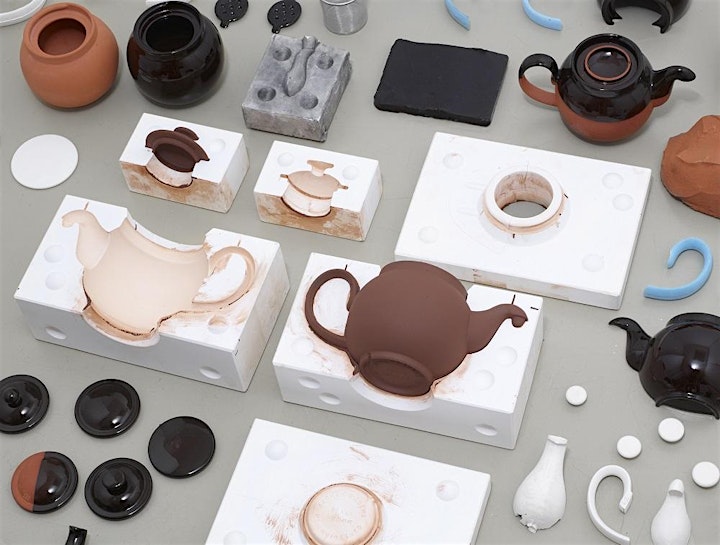 12:30
JACK DOHERTY
A JOURNEY IN CLAY
Jack wanted to be a painter, but ever since a fateful visit to Lucie Rie's studio while a student at Ulster convinced him he wanted to make pots for a living, his life has been shaped by making in clay. As a potter and ceramic artist he has gained an international reputation exhibiting extensively in the UK and abroad. Through his career he has refined and distilled his approach, resulting in his unique complex, multi-layered surface texture and colour, expressed in a variety of shapes. Known as an expert in porcelain and soda firing working with his trademark blue, he also produces elegant soda-fired domestic stoneware. He lives and makes surrounded by his work in Mousehole, Cornwall.
Jack will discuss his aesthetic and personal journey as a potter.
Born in Northern Ireland, Jack Doherty studied at the Ulster College of Art and Design in Belfast. He currently works independently from his home studio in Mousehole and is resident potter at the Newlyn School of Art where he fires his gas kiln.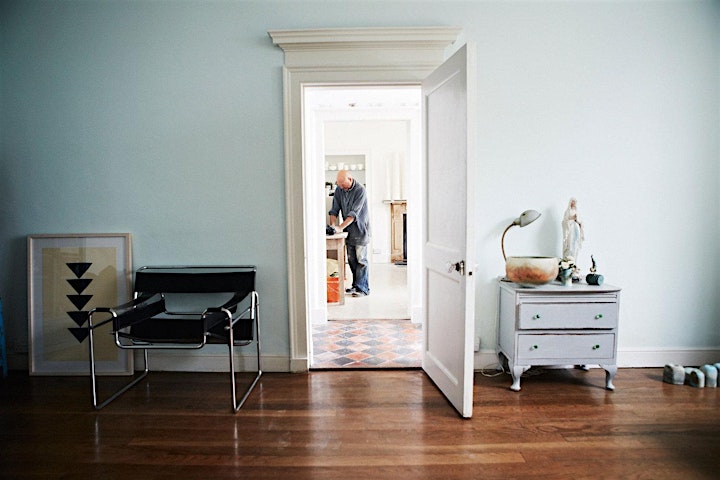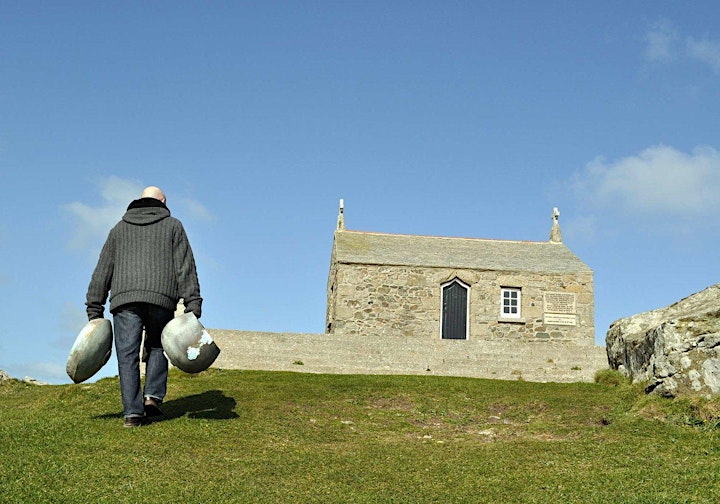 14:30
ROGER LAW
Roger Law used to be famous; he was the artist and energy behind the satirical TV show Spitting Image. The success of the UK television programme which pilloried the rich and famous ironically made him rich and famous. He quietly deported himself to Australia to concentrate on what was left of his talent.
In the last two decades he has gone from politics to pots working in both Australia and China's 'Porcelain City' Jingdezhen, brought into ceramics through a collaboration for the V&A with the late great Janice Tchalenko. He would like his pots to be as engaging and attractive as his caricatures were rude and ugly. Some of his work was recently shown in a fascinating exhibition at the Sainsbury Centre, Norwich. Thankfully he remains as scurrilous as ever. Prepare to be amused and astonished by his journey.