Description
Clean Language - a magic wand for generating creative, inspiring conversation!
Clean Language is an inquiry process which helps people find clarity, fast, in a way that strengthens relationships, encourages transparent communication and enhances results in complex environments.
Agile is a method of working with teams to foster self-organization and fast, local decision making. Used by many IT organizations for 20+ years, it has more recently found application in many other industries.
Forward-thinking Agile Practitioners around the world have realised that David Grove's Clean Language can be very useful to support what they do. It provides a simple framework for guiding people's attention with questions, while effectively preventing you from getting drawn into their confusion. In this workshop, you'll find out how.


Clean Language for Agile Practitioners Course
Clean Language for Agile Practitioners is a two-day interactive workshop taught by Clean Language coach and author, Judy Rees, and Agile coach and facilitator, Olaf Lewitz. Judy and Olaf combine their respective skills to offer a collaborative and playful workshop to help you raise your game.
This workshop is designed for seasoned Agile Practitioners seeking to understand how the proven techniques of Clean Language can be combined with their existing abilities and skills to better serve their clients and colleagues.
Learning Outcomes
In this workshop you'll develop your enquiry skills with Clean Language, an approach that helps uncover the reality of what people are thinking and feeling—even when they start off confused.
You'll learn to help somebody improve their own thinking, while you build rapport and relation in an inherently respectful way. People will understand themselves better and feel understood by you - great for peers, users, customers, bosses … anyone.
You'll learn to focus your and other people's attention on what matters. Neuroscience tells us that intention and attention are needed for lasting change in a human brain. With Clean Language, you help people discover and articulate what they want, and focus their attention on getting it.
It can be particularly effective in groups, when clear thinking leads to clearer communication. The resulting transparency can become a platform on which to create a system where feedback, learning and development are inevitable.
You can expect to develop advanced questioning and listening skills which you can use throughout any coaching relationship - and beyond.
What People Say
"I've done many Agile trainings over the past twelve years. Very few inspire me, and almost none surprise me. This one did both. As well as the very fine Clean Language tools themselves, I left with a different way of looking at relationships, and a radical new way of "seeking to understand".
"This highly interactive workshop, emergent in the best Agile way, had us engaged in practice from start to finish in a cyclic learning forum that was at the same time a wild journey and a calm reflection. Intriguing—and highly recommended." Tobias Mayer, London
"Thank you Olaf and Judy for introducing me to Clean Language - it's like I've got a magic wand for generating creative conversations." Richard Atherton, London
"A huge part of our job is about communication, collaboration and creating trust and safety. However what I typically see is huge amounts of expectation, assumption and judgement. Clean Language takes that away and replaces it with curiosity. That's when change can finally happen." Irene Kuhn, Germany
"[In this course] we experienced a deeper level of understanding regarding effective communication and the power that Clean Language can bring not just to conversations, but to Product Planning meetings, Daily Stand-Ups, Feedback, Retrospectives and all manner of other business activities.

"Clean Language for Agile Coaches is a course I can highly recommend to not just Agile Coaches, but anybody who works with or within an Agile Team." Ash Sheikh, London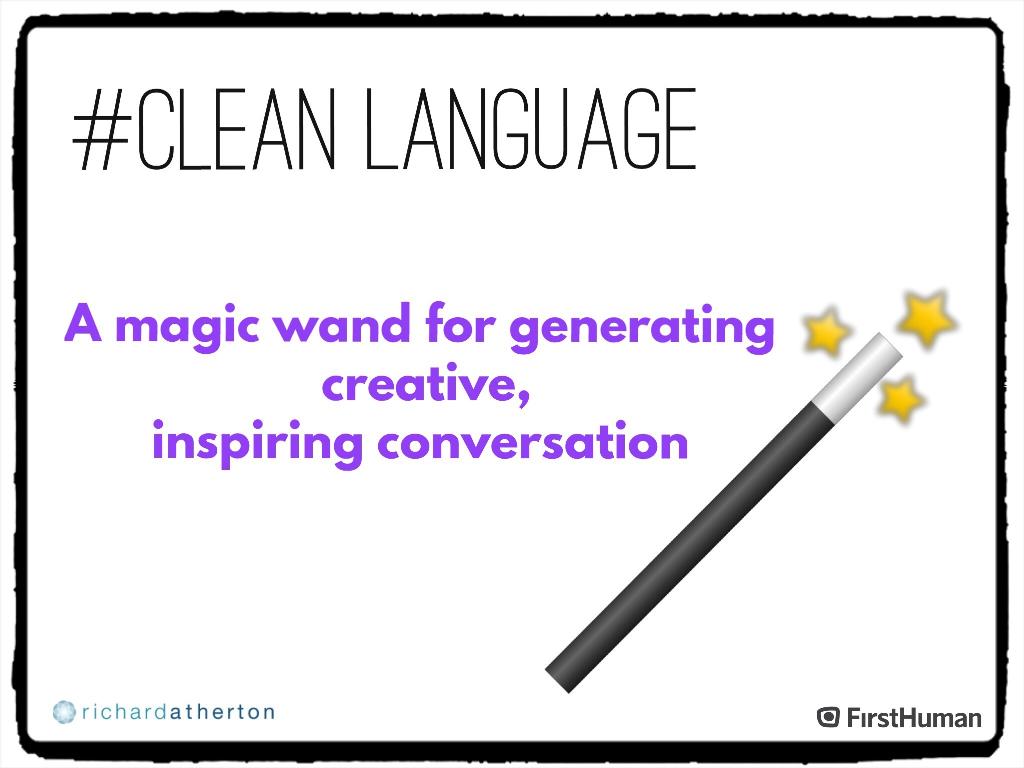 Double your Retention
For just an extra £100 double your retention of learning:
an online call 2 weeks in advance to get to know each other, do the first exercise, have some learning that can be used in day to day conversations, plus the invitation to schedule a 1:1 practice session with another participant before the training
extra homework after the training for more 1:1 practice
another online call 4 weeks after the training to debrief that homework and check in on personal learning goals
a review and retrospective call 6 weeks after the training, assessing progress
free access to the online (self-learning) version of the call.
Why does this double my retention?


We know from running this course virtually, with biweekly online calls over three months, that all participants achieve fluency and integrate clean language naturally into their "normal" conversations. This kind of habit-level learning requires time, and focused attention. With the premium option we create the frame for you to have that extra commitment and group accountability that helps you focus enough attention on your learning so that it actually happens.
The Trainers:
Judy Rees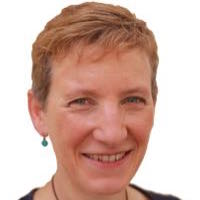 Judy Rees has been using and teaching Clean Language for more than ten years and is known worldwide as the co-author of the bestselling book on the topic, Clean Language: Revealing Metaphors and Opening Minds.
Her online courses and other materials help people from a range of fields to get to grips with it: health professionals, researchers, coaches, therapists, hypnotists and more.
She has a particular interest in Agile team development and in the wider self-organisation and self-management movement.
Based in London, she is a Fellow of the RSA (Royal Society for the Encouragement of the Arts, Manufactures and Commerce) and founded the RSA's London Reinventing Work Network.
Olaf Lewitz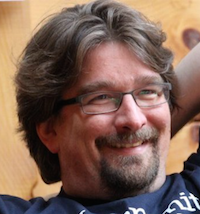 Olaf has been exploring and making sense of leadership in general, and struggling with his own leadership capacity in particular, for years. Being recognised as a leader in organisations and the agile community, he had a hard time understanding how taking responsibility really works, especially when you don't want to take responsibility for people (adults). As trust artist and Certified Enterprise Coach with the Scrum Alliance, Olaf helps transforming leaders and organisations increase their clarity of identity and intention. Olaf will also be a Keynote speaker at Agile in the City in June 2017.
Earn SEUs
16 Category B Scrum Alliance Education Units (SEUs) towards Certified Scrum Professional (CSP). Learn more about the CSP certification, please see here.

Speak to the Course Organiser
Email: training@adventureswithagile.com
Call: 0203 369 1125
Website: www.adventureswithagile.com
Refund Policy
Please read our full terms and conditions.