Location
Yorkton Workshops
1-3 Yorkton Street
London
E2 8NH
United Kingdom
A collaboration between Ella Doran and Sophie Thomas for Surfers Against Sewage from the 25th to the 27th of March.
About this event
Ella Doran and Sophie Thomas warmly invite you to their spring ocean fundraising pop-up celebration from the 25th to the 27th of March at Yorkton Workshops.
It's a chance to support the work of the amazing Surfers Against Sewage and to buy beautiful pieces from our new Clean Up Camo collection, hand-blown glass, furniture, and original letterpress posters.
The Clean Up Camo collection is a collaboration for Surfers Against Sewage. The collection uses waste ocean plastic collected from beaches around the world to create beautiful patterns. It includes cushions, bags, scarves, and ties - all made in the most sustainable circular way and manufactured locally.
To promote this and raise a bit more for SAS join us for this three-day pop-up special!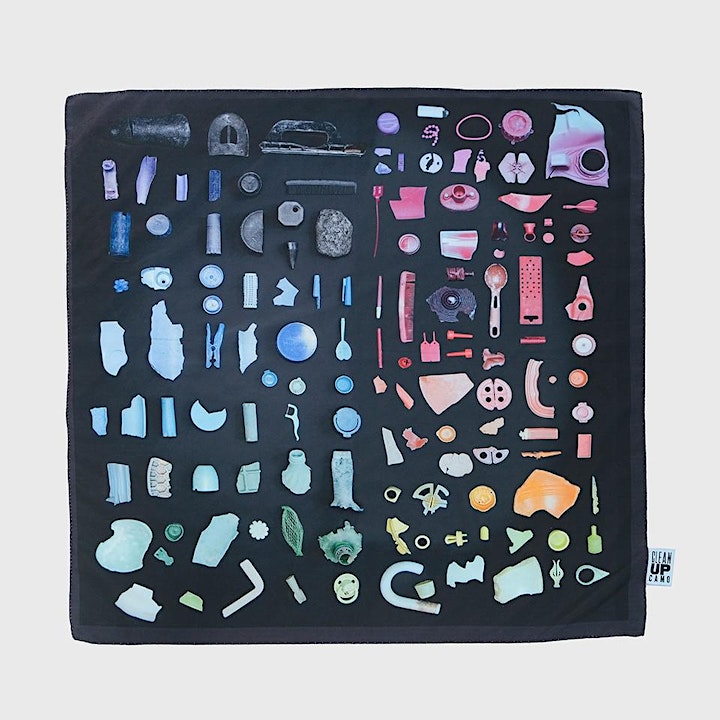 Friday 25th March:
2 pm - 5 pm
Private View 6 pm - 9 pm
Saturday 26th:
Sunday 27th:
On Saturday the Trash to Treasure Collective will be hosting a Paper Bead Making Workshop. For more details and to sign up click here.