Location
Quaker Meeting House Religious Society of Friends
8 Kirkgate
Settle
BD24 9DZ
United Kingdom
Description
Community lunches will take place on the second and fourth Thursday each month between 10am and 2pm in the small meeting room at Settle Quaker Meeting House. Provisionally called Community Munchers but open to suggestions on the name!

Join us for a sociable gathering for all ages to cook and eat together. If you have any odd bits of food in your cupboards that you bought with good intentions but never used, bring them along. Our meet ups tend to be a bit 'Ready, Steady, Cook' and we see what we have and then decide what to cook. Usually will be a soup, main course and some sort of cake or pudding. We may also look at doing themed weeks where we learn some specific cooking skills. Please bring some plastic tubs to so you can take away any leftovers.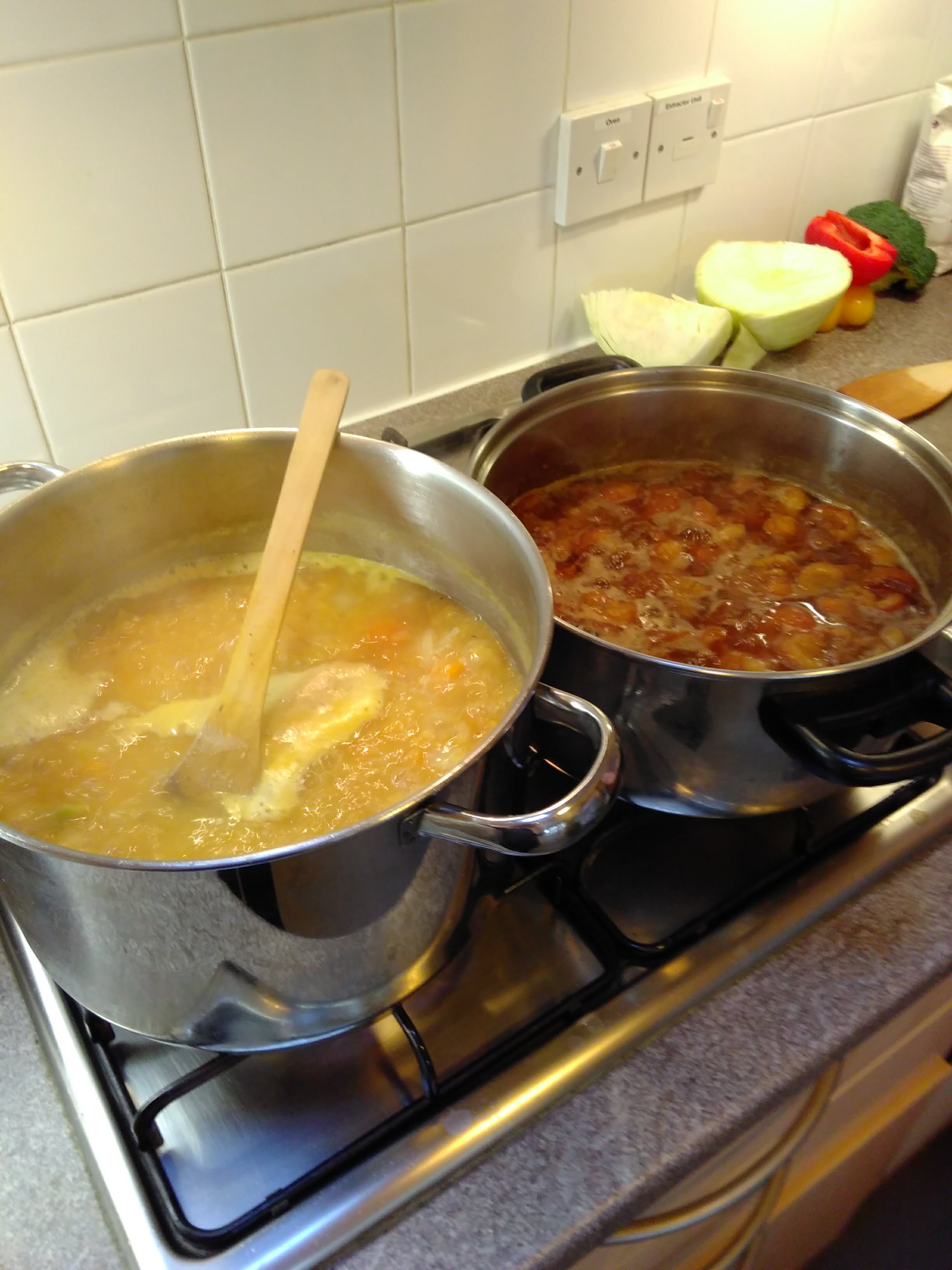 The idea is that people can meet up anytime from 10am for a cuppa and a chat.. then everyone will help out to prepare lunch. Whether you can cook or not there are always jobs to do, helping chopping, collecting ingredients, laying the table, serving, washing up.. and you can learn some cookery skills. If you want to join us later or can't stay for long that is fine, just let us know.
The Quakers is a fully accessible venue with plenty of space for wheelchairs or parking scooters. There will always be gluten free options available and we can also cater for vegan or other diets if you let us know. There will be no official charge but a suggested donation of £3 (or whatever you can afford) on the day would be much appreciated.
This is still a bit of a work in progress so if you have any suggestions or would like to help out in any way get in touch. Please let us know if you plan to come so we know how many to feed.
For more info or to book please email Sarah Wiltshire on settletimebank@gmail.com or phone or text 07419 127988.

Huge thanks to the Two Ridings Community Foundation and their North Yorkshire Reward programme who have awarded the hub a grant through the Life Less Lonely programme to run these lunches and other Settle Timebankactivities. We really appreciate their support. Many thanks also to Booths supermarket who are helping us with donations of food for these lunches. We would also like to thank The Courtyard Dairy for their scones and Wholesome Bee for donations of basic ingredients and herbs. We really appreciate your support.