Computer Weekly & Spinks' Annual Event Dedicated to Diversity & Inclusion in Technology
About this event
Taking place this year online, on Thursday the 30th September. From 1:30 p.m. - 4:30 p.m.
We'll be focusing on How to Create Better Diversity & Inclusion in the Workplace Post-Pandemic along with featuring The Most Influential Woman in UK Technology award.
This event, is the largest free Diversity & Inclusion conference in London!
The next 10 years: Continuing tech's drive for diversity post-pandemic
This year marks the 10th year Computer Weekly will be running its list of the most influential women in UK tech. Since 2012, the industry has come a long way when it comes to promoting diversity and there has been a noticeable shift in discussion away from just getting more women into tech and towards building an industry that welcomes all.
But, the pandemic has disproportionately affected the groups who we are fighting to gain equality for in the tech sector, highlighting there is still much more work to be done over the next 10 years when it comes to building a diverse, inclusive and equitable tech industry.
This event is designed to help you develop a more diverse & inclusive technology workforce and so, attending this event will allow you to:
Understand the positive changes taking place and learn how to be proactive in developing a diverse workforce
Hear from our speakers about the last 10 years of diversity in tech, and where the next 10 years will take us
We will also announce who has been voted as the Most Influential Woman in UK Technology 2021. Who will succeed last year's winner, Anne-Marie Imafidon, CEO of Stemettes?
Panel Discussions:
Computer Weekly: Legends of the diversity in tech scene, have your attitudes changed?
Chaired by Clare McDonald, Business Editor at Computer Weekly.
Panellists include:
Gillian Arnold, MD of Tectre. Gillian is recognised as an authoritative speaker and media commentator for her views and extensive experience on techniques for the attraction and retention of women and other minorities. Her engagements include; BBC, HR Magazine, Computer Weekly, UN, BCS Women, Whitehall in Industry Group, TechUK inter alia and more.
Russ Shaw, CBE. Russ is the founder of Tech London Advocates and Global Tech Advocates. He originally founded Tech London Advocates in 2013 to ensure an independent voice of the technology community was heard, but with a focus on the private sector. Since then he has been championing London as a global tech hub and campaigning to address some of the biggest challenges facing tech companies in the UK.
Andrea Palmer, Business Change and Digital Transformation Manager; BCS Fellow; Chair, BCS Women. Palmer has led a long career in business change and digital transformation, having held various roles in energy firm BP over a 15-year span. She is currently the chair of BCS Women, sits on the BCS society board and volunteers as a Programme Manager for iSAW International. She has served as one of Computer Weekly's expert judges for the most influential women in UK tech list, dedicating a lot of time both in and outside of her work to furthering the conversation surrounding getting more women into the tech sector.
Many of the people represented on Computer Weekly's most influential women in tech Hall of Fame were part of the tech sector before the move for more diversity in the tech workplace even gained traction.
We now understand a lot more about the importance of diversity in the sector, including why young people considering the sector need to see role models like them, why it's important for those who are in the majority to advocate for those in the minority, and how diversity initiatives won't gain traction without equity and inclusion.
In this panel discussion, tech veterans talk about their beginnings in the sector, how their attitudes to diversity have changed overtime, how they have watched diversity in the technology industry grow, and the attitude we need to adopt in order to push for greater diversity in the future, especially since the pandemic.
Spinks & its #YouEqualTech initiative: Has gender diversity fallen by the wayside in the fight for diversity in tech & because of the pandemic?
Chaired by Melanie Hayes, Chief People Officer at Harvey Nash Group.
Panellists include:
Stephanie Melodia, Director of Bloom and gender equality advocate. Stephanie is also a contributing writer to Startups Magazine and has been interviewed by Tech.London, Enterprise Nation, General Assembly, Creative Entrepreneurs, SheAlmighty and many more. Known for her expertise and opinions on the fields of entrepreneurship, the London tech scene, feminism, marketing and creativity.
Simon Hopkins Co-Founder and COO of Angel Academe and more. Co-Founded in 2014 by Simon, Angel Academe is a fast-growing and award winning angel network that focuses on levelling the investment playing field for women. Angel Academe invest in fast-growing technology businesses with at least 1 female founding member.
Dr. Chris Meah, CEO & Founder of School of Code. Chris started the School of Code whilst he was finishing his PhD in Computer Science. He believes technology is a golden opportunity to make the world a more equal, fairer place for everyone and wants to change the future of technology by removing the barriers to entry and helping to get a more diverse pipeline of people into technology jobs.
Gender diversity in the tech sector is arguably where the movement for more diverse representation in the tech sector started. It paved the way for other initiatives to follow.
But while the dial has shifted a little there is still a long way to go before we achieve gender diversity in the UK's tech sector.
The pandemic has hit women harder than most, with many having to leave their roles in affected industries with disproportionate amounts of women, such as retail or hospitality. Other were forced to cut back on hours take care of their children full time during lockdown learning.
With Covid-19 highlighting the work that still needs to be done for equality, what can be done to create better gender diversity in the tech workplace?
Keynote Speeches:
About - Jacqueline de Rojas CBE
President @techUK , President @digileaders , Chair @Metapraxis Ltd, Chair @Institute of Coding, Non-Exec: Rightmove plc/Costain Group plc/FDM Group plc/ IFS AB and Business Mentor @Merryck Group.
Also, awarded CBE in Queen's New Year Honours 2018 for services to International Trade in Technology .
Speech Details - Advocate for Diversity & Inclusion
If we are to thrive in a digital future which includes everybody, we must ensure that we have all of our voices heard when it comes to designing technology. If we do not, we risk creating a world which is for the few and not for the many.
About - Bev White
Bev White is the CEO of Harvey Nash Group and has been in senior leadership roles for over 20 years. Bev has a wealth of experience and knowledge which she has agreed to share with us at our annual D&I conference.
Speech Details - Setting the Scene. The Impact the Pandemic has had on Diversity & Inclusion in the Workplace
Let's discuss who was impacted by the pandemic, why they were hit the hardest and what we can all do to help improve things going forward. From under 25s, to over 50s and women, let's look at how the pandemic affected these groups and more.
About - Amali de Alwis
Amali de Alwis is a senior leader in technology and startups. She was previously Managing Director of Microsoft for Startups UK, as well as CEO of Code First: Girls - a multi award-winning training company focused on increasing diversity in tech.
She was a founding member at Tech Talent Charter, and was named the Computer Weekly's 'Most Influential Women in UK Technology' in 2018, and inducted into their all-time Hall of Fame in 2019. She was awarded an MBE in 2019 for services to diversity and training in the technology industry, and is a board Member at the Raspberry PI Foundation, Ada National College for Digital Skills, Festival UK 2022 and the D&I Board at the Institute of Coding.
Speech Details - How Tech will be Critical for Pandemic Recovery
The pandemic has changed us for better and for worse – following a year of flexibility, workplaces should now aim to work for us if they are to retain talented workers and encourage a new and diverse workforce over the next 10 years.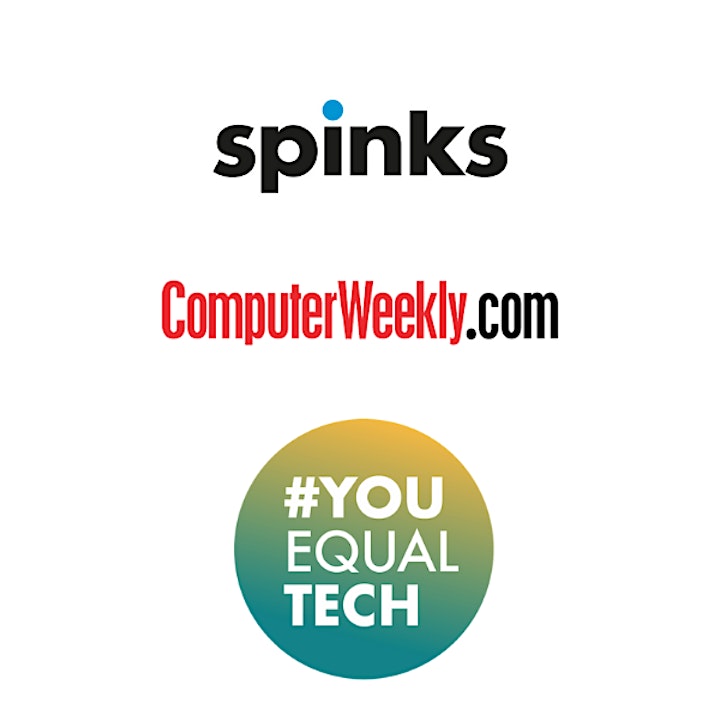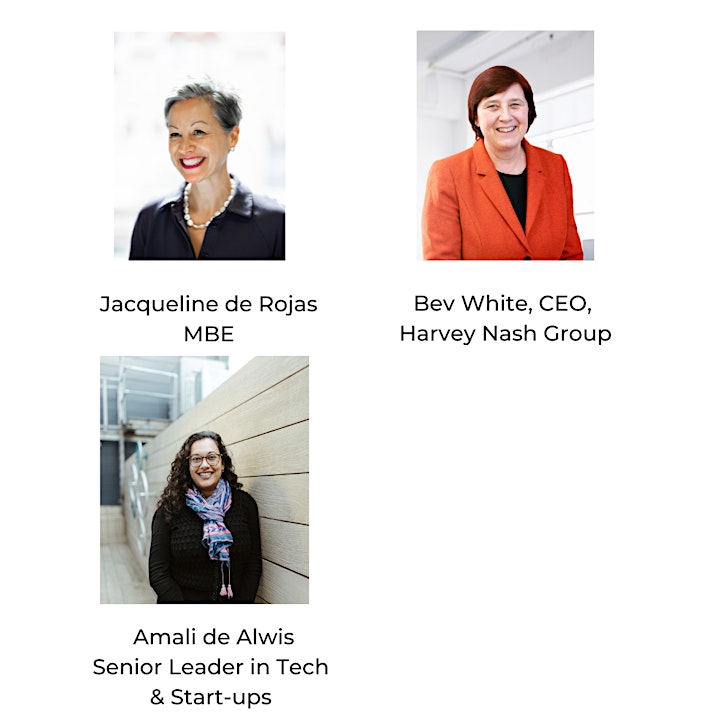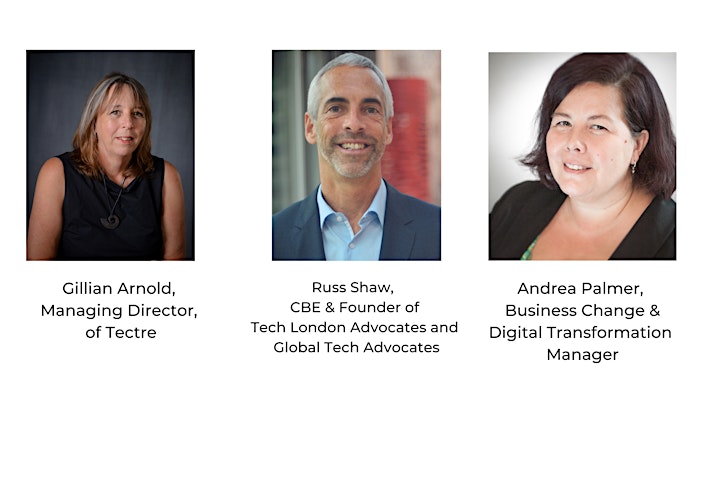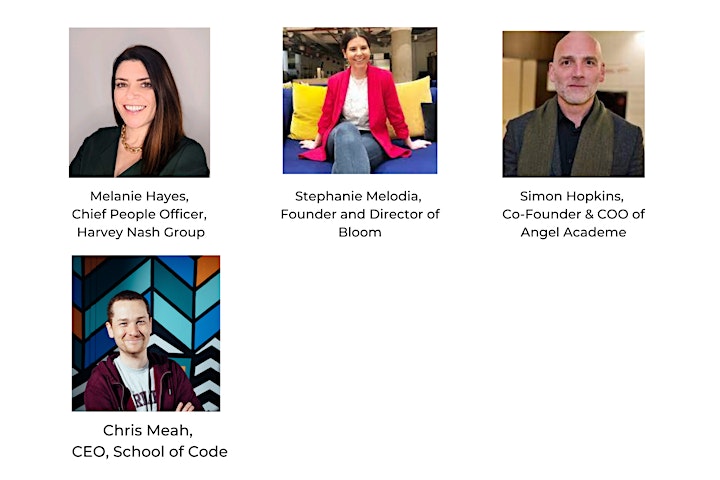 Organiser of Computer Weekly & Spinks' Annual Event Dedicated to Diversity & Inclusion