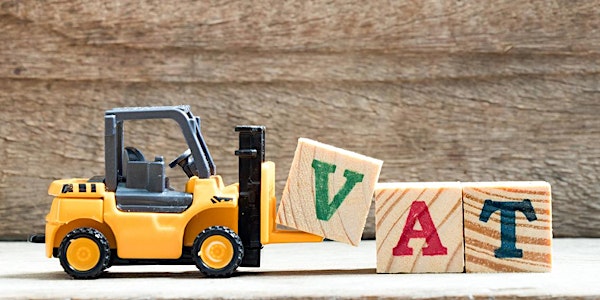 Constructing Excellence: VAT: Reverse Charge for construction services
Location
Hillyer McKeown Solicitors
Gorse Stacks House
George Street
Chester
CH1 3EQ
United Kingdom
Description

Join us this February in Chester to find out more about the VAT Reverse Charge soon to be effective from the 1st October 2019.
This breakfast meeting is an opportunity to hear from local industry finance experts, who join us to inform the industry of the new VAT Reverse Charge regulations.
From the 1st October 2019, the way VAT is accounted for in the construction industry is going to change dramatically.
The VAT reverse charge will prevent main contractors paying VAT down the supply chain.
Whether you are the end client, contractor or sole trader, come and join us on 28th February to hear from industry experts on how the changes will affect you, how to remain compliant and how to minimise the impact to business.
If one exciting taxation topic wasn't enough…. you'll also hear all about IR35 in the private sector!
With requirements for a flexible workforce ever increasing we look to see how responsibilities of employers and their contracted staff are due to change over the next 12 months.
Format of event:
Introductions from the CWW Club
Victoria Delafaille, Chartered Accountant, Exchequer Accountancy
Emily Lightfoot, Business Development Manager, Exchequer Accountancy
Questions and close
Timings:
Arrival and refreshments from 8:30am
Event start time 9:00am
Event finish 11:00am
Where:
Hillyer McKeown Solicitors
Gorse Stacks House
George Street
Chester
CH1 3EQ


When:
Thursday 28th February 2019
08.30am - 11.00am


Cost:
£10 non members
Free to members of CWW Club - If you are a member, please email Emily Harris directly to book.