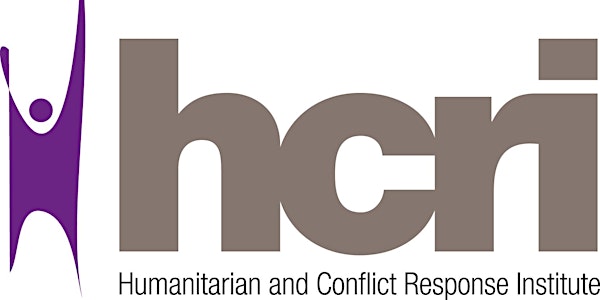 Contested Syria, Contested Knowledge: Insights, Challenges, and Lessons fro...
Location
University Place, Room 1.218
176 Oxford Road
Manchester
M13 9QQ
United Kingdom
Description
Multiple conflicts continue to be fought in Syria, and the devastation wrought by five years of violence inflicted by states, and then non-state groups, continues to mount. It can seem difficult to make sense of what is happening, why the situation took this course, and what the prospects for justice and peace are. If anything, opinions and knowledge about Syria remain very divided.
Come and listen to our roundtable of experts to hear their insights about Syria and its regional and international context.
Speakers
Emilie Combaz (Panel Chair)

Biography: Dr. Emilie Combaz is a researcher specialised in human rights. She works at HCRI (University of Manchester) and GSDRC (University of Birmingham), where she provides research services to bilateral and multilateral aid donors. Her research has addressed torture, the international protection of human rights, and mobilisations in Palestine.
Sandra Pogodda
Biography: Sandra completed her PhD in International Relations at the University of Cambridge before joining the Johns Hopkins School of Advanced International Studies and the United States Institute of Peace as a Postdoctoral Fellow. After working at the University of St Andrews, Sandra became a Lecturer in Peace and Conflict Studies at HCRI. She is currently involved in a research project on the revolutionary state formation processes in Tunisia and Egypt, funded by the British Academy and the Leverhulme Trust.
Dan Smith
Biography: Dan Smith is the Director of the Stocrkholm International Peace Reseach Institute (SIPRI) and Professor of Peace and Conflict at HCRI, University of Manchester. Until 2015 he was Secretary General of the peacebuilding organisation, International Alert and before that Director of the International Peace Research Institute, Oslo. His latest publication is the atlas, The State of the Middle East (New Internationalist, Oxford).
Robin Yassin-Qassab
Robin Yassin-Kassab is the co-author of the 2016 book 'Burning Country. Syrians in Revolution and War' (2016), with Leila Al-Shami. He has provided regular reporting, media comment, and editing, on Syria and the Middle East. His other writings include the novel The Road from Damascus (2008) and a contribution to Syria Speaks (2014).