Context-embedded Assessment: A webinar with Judith Rifeser

Wednesday, 4 November 2015 from 20:00 to 21:00 (GMT)
Event Details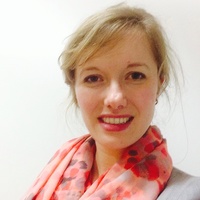 ALL London organises webinars open to all teachers.  We hope that you will like us and want to join!
Judith Rifeser presented a very well attended sesison at Language World 2015 along with Marian Carty, and delegates were delighted with the quality of her talk, her enthusiasm, and the excellent ideas she gave, underpinned by sound methodology.  We are very grateful that she accepted our invitation to do a webinar for us AND offered to be part of our ALL London Committee! She will also be talking about her work with the use of film at our June Event.
Context-embedded Assessment for Learning in the target language
 Case study: Showcasing a formative assessment tool in the target language for KS4 which raises learners' grammatical awareness and understanding of the success criteria, and as a result, improves their overall accuracy in the target language, whilst giving pupils ownership of their learning. Languages of example: German / Spanish  
About Judith Rifeser.... 
Judith Rifeser is Head of KS5 German at Orleans Park School inTwickenham and research student at Roehampton University (Centre for Research in Film and Audiovisual Cultures), MPhil Cantab.
Joining a Webinar - Guidelines - Etiquette
Please read the Webinar page of our website for more information about how to join a Webinar.  It is very easy - you just click on a link and you can see and hear!  Please do not pass the link to people who have not signed up and read the etiquette as this can cause problems.
http://www.all-london.org.uk/webinars.htm
We look forward to seeing you!
Do you have questions about Context-embedded Assessment: A webinar with Judith Rifeser?
Contact ALL London
Organiser
We are the London branch of the national  Association for Language Learning. (ALL)  See our website for full details and join the Yahoo mflresources group which we moderate for on-going discussion and sharing.
We organise regular London-based events throughout the year for local members to encourage close and sustainable networking between  people.  We are inclusive!  Although we strongly encourage people to join ALL which supports work done at a national level,  our events are open to all those who care about language learning, and we love it when people join us from other parts of the country (or the world!)
Our local events  complement events organised at a national level.   An enthusiastic and lively committee plans the  events  as shown by the online diary.  Please  contact us for further information in any way which suits you best.