Sales Have Ended
Ticket sales have ended
Sorry, tickets have now sold out. Please join the waiting list and we'll be in touch should a space become available.
Sales Have Ended
Ticket sales have ended
Sorry, tickets have now sold out. Please join the waiting list and we'll be in touch should a space become available.
Description
Getting past your client's procurement team can sometimes be a bit of a hurdle. But it's their job to negotiate the very best deal for their company, and you can't blame them for that.

So why not make the process as painless as possible and get better results for your agency at the same time? You can do this by really getting under the skin of your clients' procurement departments and working with them, not against them.
Rather than locking horns with a procurement team, there are ways you can negotiate with them to meet the company's requirements in a way that also works for your agency.
This interactive DBA workshop with marketing procurement specialist Phil Massey, will explore the 5 key elements to cracking procurement:

1. Procurement evolution
You'll find out about the different styles of procurement, and plot your clients on an 'evolutionary map'. We'll discuss the challenges and solutions, and you'll develop an action plan for your agency to engage more effectively with procurement teams.

2. Category management
We'll look at best practice for buying design, and decode the procurement process so that you know how to deal with each stage in the most efficient way.

3. Negotiating
Find out how to structure your negotiations in a much more effective and productive way, develop more positive negotiation experiences and get the results you want.

4. Business needs
By discovering what your client's specific specific needs are, and how these are prioritised and scored, you'll dramatically improve your chances of success. As a result, you'll be able to respond to requests for information (RFI's) more effectively.

5. Strategic tools
By understanding why procurement departments choose specific buying approaches and adopt certain behaviour styles, you'll be better equipped to respond, and even influence buyers over their choice of buying strategy.

You'll leave with the knowledge, tools and techniques you need to work better with procurement, strengthen client relationships and get better outcomes for your agency.

This is essential knowledge that you need to make sure you get the best rates for your agency. You'll walk away feeling confident and positive about communicating and negotiating with people in procurement.
Delegate feedback:
'Very insightful workshop that will help us understand procurement teams and their processes. It will help the relationship start and continue collaboratively.' Tanya Johnson, Commercial Coordinator, Dalziel & Pow
'A very good workshop, where everyone felt they were able to share their experiences.' Victor Abbey, Commercial Contracts Manager, Dalziel & Pow
'Insightful introduction to corporate procurement.' Bernie Emery, Managing Director, Liquid Solution
Speaker
Phil Massey, Marketing Procurement Specialist, Massey Ltd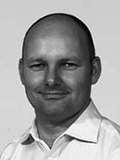 Phil has twenty five years of procurement experience including ten in marketing procurement, and has been engaged by a wide range of clients to source agencies for challenging brand design briefs.
He has worked on a number of high-profile spirits, food, pharma and FMCG brands alongside marketing stakeholders to develop and run process for agency selection, shortlist, pitch and full engagement. He also has significant experience in designing procurement process and training buyers to improve their procurement capability.
Over the years Phil has worked on design projects for Associated British Foods, Unilever and Diageo procurement, often leading negotiations and roster management across multiple brands. Additionally he has worked for a number of creative agencies helping them improve their own procurement process.
Phil is a Marketing Procurement Specialist working with clients and agencies to improve the value from their relationships.
Additional information
Prices include VAT.
*DBA member traveller rate:
To make our workshops more accessible to those based outside London, we are offering a discount to individuals whose offices are located more than 60 miles from the DBA office (EC1V 9HX). If this includes you, please book using the rates above. We will then contact you to verify your postcode.
To see if your office is located more than 60 miles please click here.

When booking please provide the name of the person who will be attending the event - we will use this for their delegate badge and materials.

All DBA events and training courses are subject to standard terms and conditions which can be read in full here.
If you have any queries please email us at bookings@dba.org.uk or call 020 7251 9229.
Event image: © Charlieaja | Dreamstime.com