Creating a TED-quality Talk

Monday, 3 April 2017 from 10:00 to 16:30 (BST)
Event Details
Many speakers and presenters want to give a 'TED-like' or 'TED-style' presentation, or try their hand at a real TED talk, perhaps at a TEDx conference.
In this small-group, full-day workshop, you'll learn how to structure, write, and deliver a talk that achieves TED quality, learning from a coach who has helped nearly 200 speakers prepare talks featured on the stage at TEDMED and TEDx conferences around the world, and on TED.com.
Speaker coach Denise Graveline will lead this interactive workshop applying tools that will allow you to make progress on planning, writing, practising, and delivering your talk in the style of TED--whether you are headed for a TED conference, or hoping to elevate your everyday presentations.
Denise has been TEDMED's speaker coach for the past six years, and has helped many more corporate, nonprofit, and government speakers learn how to adapt TED talk formats to their own presentations.
What you'll learn
Using examples from different TED formats, Denise will help you think about how to go beyond merely mimicking this popular style to create your own original and compelling TED-style talk.
You'll discover how to plan for the video as well as for the stage, and how to think about your delivery, as well as your talk structure and presentation. You'll learn how and why TED presentations engage, inspire, intrigue, surprise, and put forward 'ideas worth sharing.' Specifically, you will learn:
How to get past the obvious and identify the real story that will become your script
Vulnerability, intrigue, and more: The qualities that take TED talks viral

What to leave out of your talk
Structures and how much you can get into the shorter formats
How to decide whether you benefit from using props, slides, or a demonstration
Considerations that will help you plan for the video
Top delivery tips specific to TED talks, from strong starts to gesture, pace, and vocalizing
How to prepare
To participate, you do NOT need to prepare a talk or presentation in advance. Instead. simply come to the workshop with some thoughts about the 'big idea' you wish to share in the talk and be ready to describe it. You may wish to bring a laptop or other note-taking aids with you.

About the coach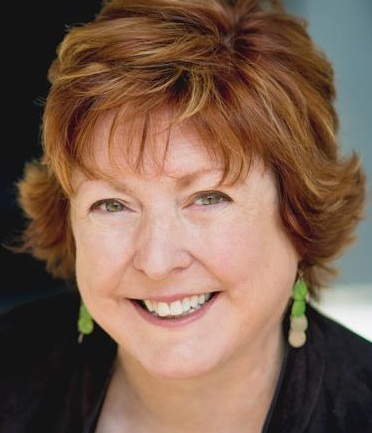 Denise Graveline has coached nearly 200 speakers featured on the TEDMED stage, TEDx stages around the world, and TED.com, and has served as speaker coach for the TEDMED conference for six years. One of her speakers made the Top 10 most popular TED talks of 2016.
She has coached hundreds more at companies like SAP and IBM to give speeches and presentations in the style of TED talks, and has prepared speakers in all sectors for industry keynotes, congressional testimony, television interviews, informal talks, and more. A Washington, DC-based communications consultant and speaker coach, she also is author and publisher of The Eloquent Woman, a popular blog on women and public speaking.
Testimonials
Immediately after the talk, I had some great feedback--both on Twitter and in real life. I even got asked if I had given it as a TED talk - and that I should. I was really chuffed by this - I was aiming for the 'TED quality' talk that Denise had highlighted in her workshop. - Dr. Lucy Rogers, InspireFest 2015 speaker and participant in this workshop in spring 2015 in Cambridge, UK
Giving a TED-like talk was so different and a little daunting. Fortunately, we were provided with the services of a speech coach. We were lucky enough to have Denise Graveline. This turned out to be a lifesaver. - Wisconsin AARP's Lisa Lamkins, speaker at the Align Health Quality Summit
As my speaking coach at TEDMED, Denise made me feel comfortable, confident and helped me to home in on areas that needed a tweak. She's perceptive, encouraging, and knows how to give advice that sticks, and works. It was a pleasure working with Denise at TEDMED! – Christine McNab, TEDMED 2015 speaker and senior consultant, global health and development
I was lucky enough to be able to get a chance to work with Denise at TEDMED 2015, where she served as coach to the speakers and cohosts at this wonderful event. Denise was perceptive, wise, warm, encouraging and very effective. Her suggestions were innovative, tailored to the individual speaker, and she even let me try out a last-minute idea on her moments before I went on stage. Denise is a pro in every way! – Pam Belluck, New York Times staff writer and TEDMED 2015 co-host
Denise helped me immensely with my TEDx talk, providing edits to the content and expert coaching on my delivery, stage presence, and tone. She also had lots of practical advice and tricks-of-the-trade that I'll be able to use for future presentations. – Megan Moynahan, TEDxBrussels speaker and executive director, Institute for Functional Restoration, Case Western Reserve University
The work we did together less than 24 hours before my go live was transformative. You offered content to cut, pace to slow and pointed directions for my walk. – Resa Lewiss, MD, TEDMED 2014 speaker and director of point-of-care ultrasound at the University of Colorado Medical Center
It's essential with a TED talk, key presentation or conference speech, or big pitch to have an editor to bounce ideas off. In my case this was the very eloquent and wise Denise Graveline. Working with her on Skype week each week allowed me to really get to the heart of the message and then shape it. I felt like I had a wise mentor and confidante on my lonely TEDx path. – Caroline Goyder, TEDxBrixton speaker and speaker coach. Her talk has more than 1.3 million views on YouTube.
Denise's wise counsel and calming presence (not to mention her delightfully sly sense of humour) were invaluable assets in keeping our presenters on-keel and on track despite a high-profile, high-pressure setting that can unnerve even an experienced speaker. Equally impressive are Denise's specific skills and experience in dealing with scientists, policy wonks and government officials. She knows how to speak their language, how to talk in terms of their values, and how to help them communicate effectively with diverse audiences far outside of their own subcultures. As an added bonus, she's really fun to work with. We look forward to working with Denise for a very long time to come. – Marcus Webb, chief storytelling officer, TEDMED
When & Where

St Matthew's Conference Centre
20 Great Peter Street
SW1P 2BU London
United Kingdom


Monday, 3 April 2017 from 10:00 to 16:30 (BST)
Add to my calendar
Organiser
European Speechwriter Network & UK Speechwriters' Guild
The European Speechwriter Network is a new career-enhancing resource for a multilingual and mobile profession. We provide a place to sharpen your skills, promote your services and set professional standards.
The UK Speechwriters' Guild is a pioneering group of people, committed to sharing knowledge about effective communication.
Creating a TED-quality Talk