Creating impact, value & wealth: conversations for experts in the trenches
Description
David C. Baker and Blair Enns need little introduction to DBA members. Their seminars for the Design Business Association (DBA) have had a profound impact on so many design businesses. Now they are back in the UK and have teamed up to create a unique event for the DBA membership.
With new books on Pricing Creativity and The Business of Expertise hot off the press, David and Blair will interview each other on the subjects of their books, giving DBA members unique insights into their thinking and the unrivalled opportunity to quiz them further.
Once they've explored each subject in depth, the DBA's Adam Fennelow will chair a discussion with David and Blair on the symbiotics between the two subjects, revealing truly unique and exclusive insights on how being the expert unlocks profit beyond the billable hour.
EARLY BOOKING RECOMMENDED - Places are limited and our previous events with Blair and David have sold out.

Download the event agenda and read more here.
14.30 Registration
15.00 Introduction - Adam Fennelow, Head of Services, DBA
15.10 Pricing creativity - Blair Enns, Win Without Pitching
16.00 The business of expertise - David C. Baker, Recourses
17.00 How being the expert unlocks profit beyond the billable hour
18.00 Drinks, booksigning and networking
Pricing Creativity: A Guide to Profit Beyond the Billable Hour is the pricing book for creative professionals who want to untether their prices from their efforts and begin to get paid based on the value they deliver to clients.
Sample available to view, and pre-order (discounted rate) at the event.
"Pricing theory always breaks down in the application," says Blair. "That's because pricing, selling and negotiating are all inextricably linked." And it's this three-pronged perspective that he has brought to Pricing Creativity, a book not just about how to set prices, but how to 'get' them. Blair promises that "if The Win Without Pitching Manifesto inspired you to want to charge more, Pricing Creativity is the step-by-step guide for how to do it."
Copies of "Win Without Pitching" by Blair Enns will be available to purchase at the event.
The Business of Expertise: How Entrepreneurial Experts Convert Insight to Impact + Wealth is "essential reading for entrepreneurs in any field" (Dan Pink) and helps risk-takers monetize their pattern-matching abilities, first by positioning their expertise uniquely and then understanding how their opportunities can be translated into more opportunity in their lives.
Purchase "The Business of Expertise" exclusively at the event, for the special price of £15 (RRP $38 USD).
With all previous DBA events featuring Blair and David selling out, and the impact of their guidance resonating profoundly with so many previous attendees, you won't want to miss this opportunity to meet, hear from and quiz these genuine industry gurus.

Testimonials from DBA Members
"I had the pleasure of attending a David C. Baker event around 10 years ago. It made an impact on me as a Creative Director that I still feel today. If you can attend to see either of these guys, attend". Paul Alderson, Wonderstuff
"A pair of cleverer gentlemen you would be hard pushed to find". Nick Pauley, Pauley Creative
"I was privileged to attend a Blair Enns workshops in the summer, and it's transformed our business. If you can go [to this], go". Mark Vaesen, Tomango
"I am going away with the tools to reinvent our entire pricing strategy". Guy Douglass, Parker Williams
"Very good advice and strategy on how to approach client negotiation, and pricing, differently". Keith Ware, Dalziel + Pow
During this event, David and Blair will be recording their interviews with one another for their popular 2Bobs podcast series. If you've not already listened to a 2Bobs podcast do so now.

More about our speakers
Blair Enns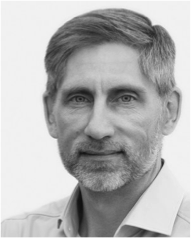 Blair is on a mission to change the way creative services are bought and sold the world over. He is the CEO of Win Without Pitching, the sales training and coaching program for creative professionals, and a 25-year veteran of the business side of the advertising and design professions.
He is the author of The Win Without Pitching Manifesto (RockBench, 2010) and the forthcoming Pricing Creativity: A Guide to Profit Beyond the Billable Hour (RockBench, 2017).
David C Baker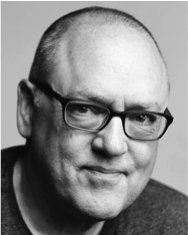 David is a speaker, writer, and consultant in the expertise marketplace, having worked with 800+ firms and in-house departments under the umbrella of his firm, ReCourses. His work has been discussed in the Wall Street Journal, USA Today, Fast Company. Inc. Magazine, MarketingProfs, Forbes, and BusinessWeek.
He is the author of Managing (Right) for the First Time (RockBench, 2010), Financial Management of a Marketing Firm (RockBench, 2010), and The Business of Expertise (Rockbench, 2017)
Additional information
DBA events and seminars are proudly supported by:


When booking please provide the name of the person who will be attending the event - we will use this for their delegate badge and materials.
All DBA events and training courses are subject to standard terms and conditions which can be read in full here.
If you have any queries please email us at bookings@dba.org.uk or call 020 7251 9229.