Speakers and thought leaders from business, the arts and academia discuss technology, human creativity and collaboration across sectors
About this event
**STOP PRESS**
Margaret Heffernan, is a last minute addition to the line up. Margaret is a best-selling author, professor, business strategist and mentor, whose four TED talks have been seen by over 12 million people and rising. Margaret's latest book, Uncharted: How to Map the Future Together considers themes of uncertainty, experimentation and collaboration in business and life.
Hosted by CebAI Director Prof. Neil Maiden this on-line conference fields an eclectic line up of speakers discussions, presentations and case studies programmed to appeal to a broad range of people who are interested and working in technology, creativity and knowledge exchange. Case studies and panel discussions will cover business start ups and technology, ethics, culture and human-computer interaction, the 4.0 future, diffusion of products, monetising creativity and knowledge exchange activities.
Programmed to enable you to drop in and out of the session that most interest you. the conference will be hosted on Zoom.
Keynote
Professor Anthony Finkelstein CBE FREng, President of City, University of London and Professor of Software Systems Engineering at City's School of Mathematics, Computer Science and Engineering. Formerly Chief Scientific Advisor for National Security. His research is based at The Alan Turing Institute and he holds a Chair in Software Systems Engineering at University College London (UCL).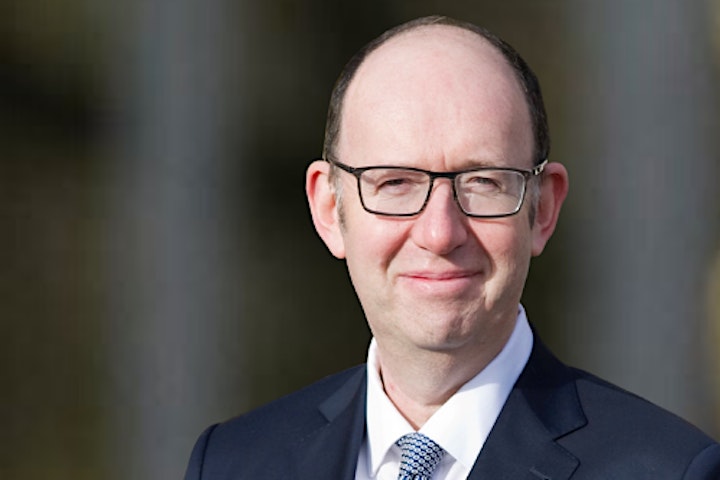 Speakers
Alice Hu Wagner Managing Director Strategy, Economics and Business Development at the British Business Bank
Jennie Shorley, Head of Engaged Scholarship and Impact Lead in the Faculty of Business & Law at Manchester Metropolitan University. Jennie is strategy lead on new engagement and a Non-Executive Director of PraxisAuril, the UK's leading body for knowledge exchange professionals.
Signal AI, a media intelligence company founded by David Benigson in partnership with academics who joined him to develop prototypes via the Knowledge Transfer Partnership scheme. Seven years later the company is one of the world's fastest-growing applied AI companies
Ioannis Agiomyrgiannakis, Founder and CEO of Altered, Post Doctoral Research Fellow and former Research Scientist at Google. Ioannis left Google in 2018 to set up his own company using AI to develop voice synthesis services for a range of customers, spanning gaming development, media and brand prototyping.
Geo Martin is an entertainment tech entrepreneur with more than 3 decades of experience. Currently, Geo is busy with his start up WR1 (We Are One), a tech company that monetises the creator economy. He has set up and sold several companies, including Engine Entertainment group, and previously worked as Head of A&R at Arcade Music, and Head of FIFA World Cup's Entertainment Program.
Bunmi Durowoju Snr Business Development Manager in Microsoft's Artificial Intelligence and Intelligent Cloud (AIIC) organization. Bunmi covers strategic engagements in emerging markets, building technology partnerships with commercial organizations leveraging Cloud, IoT, data analytics, AI, cognitive services and emerging technologies. She is an advocate for, inclusive, sustainable, humanistic leadership, and leads the Underrepresented Ethnic Group (UEG, BAME) initiatives for the Women@Microsoft UK Board.
Ghislaine Boddington, Award winning Creative Director of body>data>space specialises in envisioning the future human, and predicting the implications of body responsive technologies and immersive experiences. Ghislaine engages in highly topical and future digital issues that affect our living bodies. These include personal data usage, identity and representation of the self, connected body enhancements, digital intimacy and collective embodiment of the future.
Alex May, is a contemporary artist focused on the cultural and societal impact of digital technologies, and the links between art, science, and technology. A recent collaboration, Cyberspecies Proximity (2020) explores what it will mean to share our sidewalks, elevators and transport systems in close proximity with mobile intelligent robots. 
Stephen Thompson, Grant Thornton, data science and artificial intelligence finance expert developing projects to maximise the use of data and emerging technologies. Stephen supports companies to develop their data science and artificial intelligence capabilities.
Irini Papademitrou, Creative Director at innovation lab and cultural agency, Future Everything, established in 1995 to explore the intersection of technology, art and culture. Irini's curatorial practice explores our ever expanding relationships with technology. She is especially interested in the areas of emerging technologies, inequalities, injustice and ethics, as well as  AI and algorithmically driven processes, surveillance and control.
Dr Sara Jones, Director of the Centre for Creativity in Professional Practice at City, University of London, and Course Director for the interdisciplinary Master's in Innovation Creativity and Leadership (MICL). Sara works with the British Council on a number of  international projects developing entrepreneurship skills in Armenia & Kyrgyzstan, and most recently collaborating with universities in Kenya, Ghana, Nigeria, and South Africa.
Dr Christopher Gibson, Senior Policy Adviser, UKRI Research England
***full line up, times and speaker info at: www.creativecomm.live
The National Centre for Creativity enabled by AI is a four year project to develop products that support workplace innovation and creativity, funded by Research England and City, University of London's Business School (formerly Cass).