A must attend event for companies working in moving image for storytelling to build meaningful connections & discover growth opportunities
About this event
As audiences, we are consuming more content than ever. Online giants have changed the way we consume video, whilst museums, galleries and theatre have embraced games and technology to create awe-inspiring experiences.
Over the past two years, the Creative Enterprise programme has been bringing together companies who work in moving image for storytelling, spanning film and television, games and technology, to build meaningful connections and create opportunities for business growth.
Join us for the Creative Enterprise Showcase to hear from experts on the future of the screen industries on how businesses can be reacting and growing in the changing landscape, listen to insight from leaders in the investment space, and gain insight and inspiration from the next generation of leading content businesses.
This is a must-attend event to hear from content creators and industry leaders, meet the businesses driving innovation and growth across the sector, and make connections that matter during our networking sessions and virtual exhibition space.
Speakers include Harriet Finney, BFI, who will be giving the opening keynote on the work the BFI is doing to support the screen industries in the English regions; Jenny Tooth OBE, UKBAA who will be discussing the need for educating investors on the opportunities within the creative industries; Natalie Humphreys, Storyboard Studios, who will be exploring the current landscape of screen and opportunities for forward thinking businesses to grow; Zillah Watson, Satore Studio will give a keynote on the need to embrace technological innovation for storytelling on screen; and Caroline Norbury MBE, Creative England & Creative Industries Federation will be in conversation with Charles Wace, Limesnapper on his experience of growing a television and content agency in the English regions into a global media group.
During the showcase we will also be hearing from the next generation of leading content businesses, their stories and the steps they are taking to plan for the future.
The event will culminate with networking, where you have the opportunity to directly connect with fellow delegates from across the screen industries and meet with the Creative Enterprise and investment teams.
Agenda to follow.
Creative Enterprise has been developed with National Lottery funding from the BFI, to make the moving image sector sustainable through creating new business opportunities through training and building of networks, whilst growing and scaling existing businesses.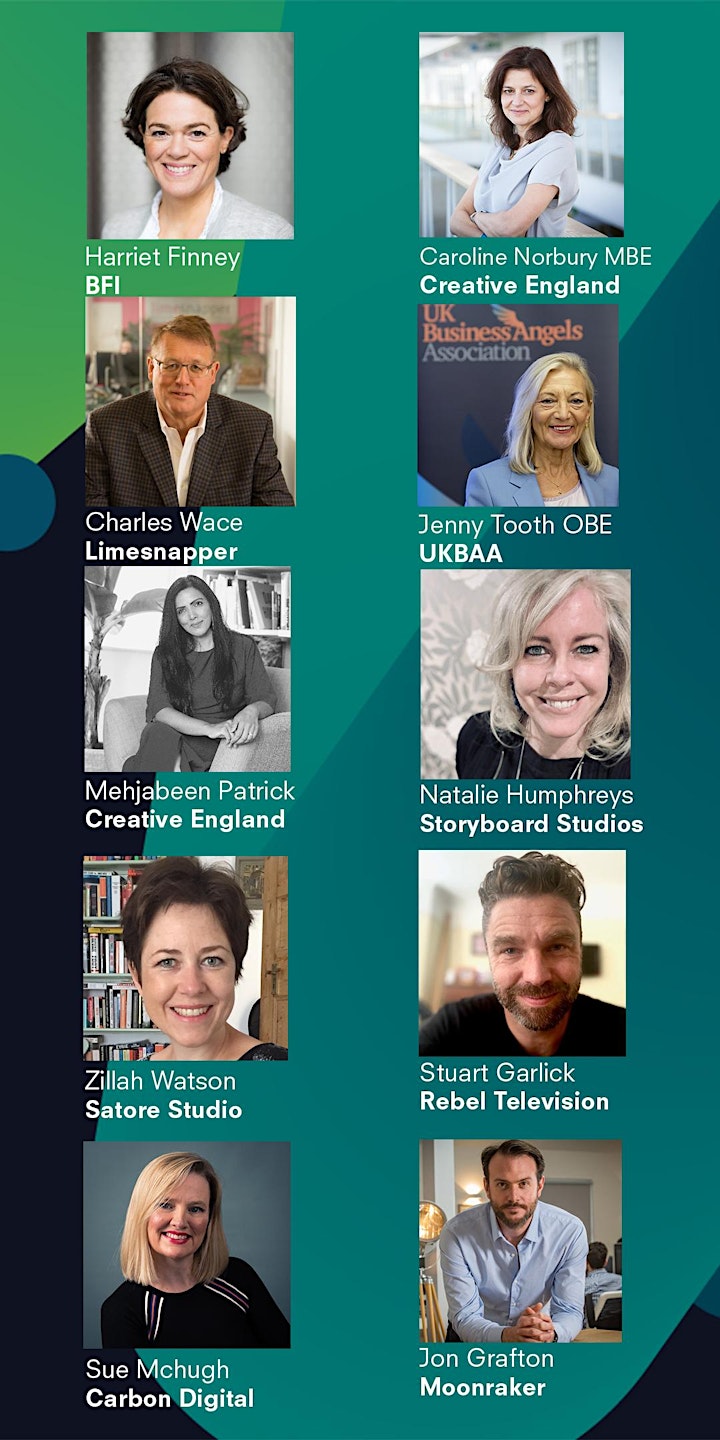 Organiser of Creative Enterprise Showcase
England's thriving creative industries are amongst the most successful in the world and it's our job at Creative England to cultivate the TV, film, games and digital industries so they continue to flourish.
We fund, connect, mentor, advocate, and collaborate at all levels of the industry – from small independents to large internationals – creating the right conditions for more success. More than anything, we unite; connecting creatives, innovators, investors and experts so that we can forge ahead together.