Event Information
Location
Central Library
William Brown Street
Liverpool
L3 8EW
United Kingdom
FREE series of one-off sessions for self-employed and micro businesses focusing on the Creative Industries
About this event
The series of workshops, including Intellectual Property rights, Funding, Networking, Good Business and Proposal Writing will be delivered by experts in their fields.
All sessions will be starting at 10.30am and run for up to 2hrs. All participants will need to sign in and complete a British Library Online Form.
Workshops programme:
• 17th March - Understanding how to network and develop partnerships
• 23rd March - Understanding your Intellectual Property Rights
• 30th March - Understanding Diversity, Equity & Inclusion Trends in Developing a Responsible Business
• 6th April - Understanding what skills and knowledge are required to become self-employed or create a business in the creaive industries
• 13th April - Accessing Funding in the Creative Industries
• 20th April - Understanding how to manage finance, including cashflow as a self-employed
• 27th April - Understanding how to market yourself and your work business
• One to one Support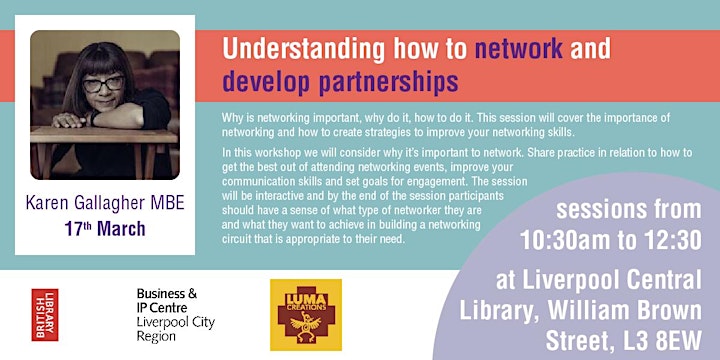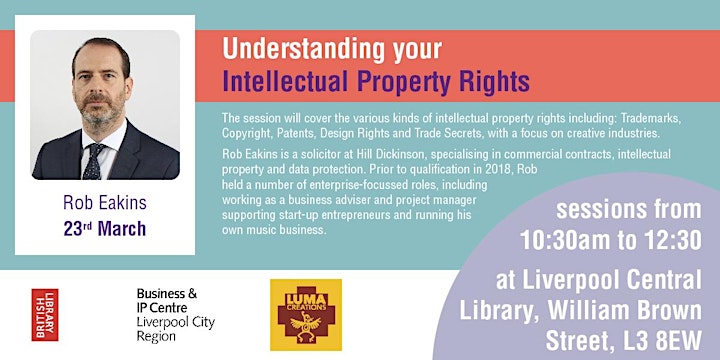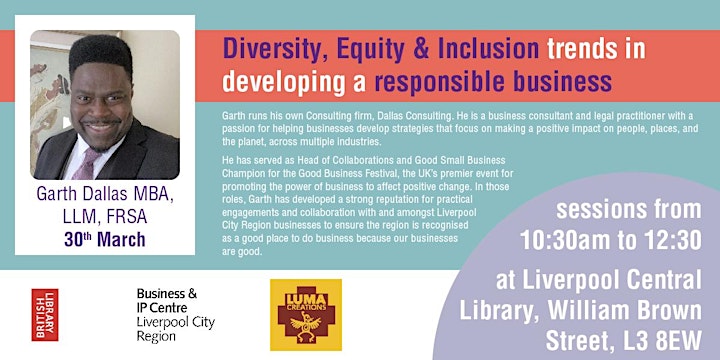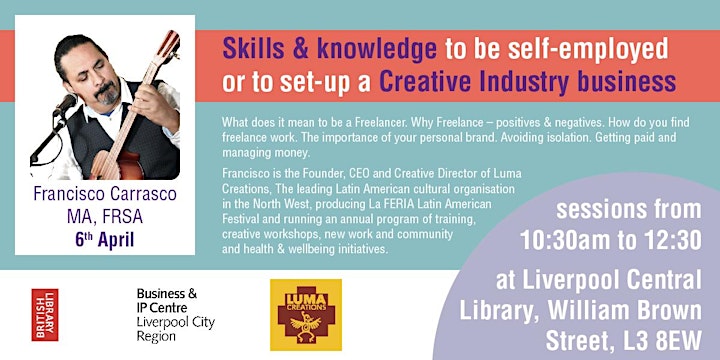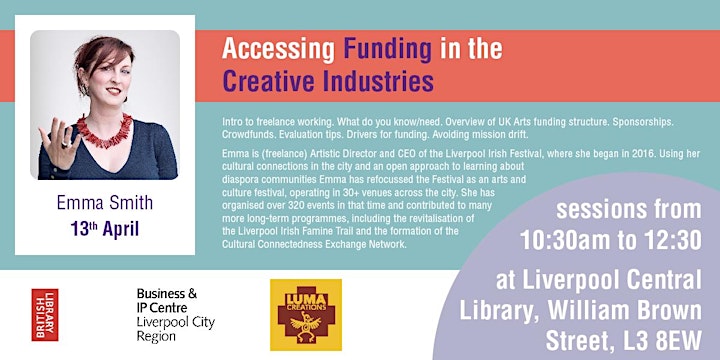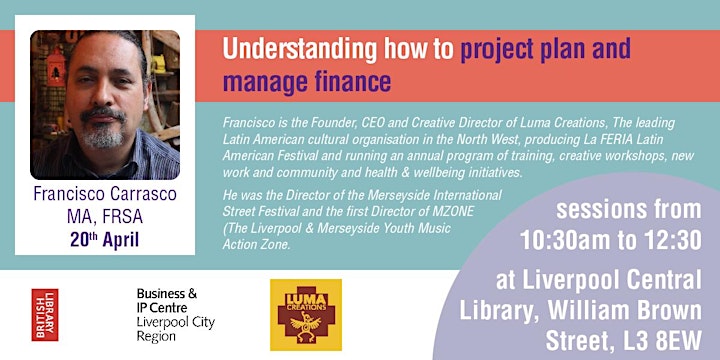 ONE TO ONE SUPPORT
Luma Creation is delivering a programme of one-to-one support for Freelancers/Self-Employed and Micro-Businesses in the Creative Sectors.
The 1:1 support consists of up to 8 (1hr sessions) with a professional working in the industry who will be accessible face to face or online.
The first sessions would involve a diagnostic interview to ascertain and prioritise areas of concern or weakness for the individual or emerging business. The client will be asked to complete a brief pre- meeting questionnaire to ensure the best use is made of the time available.
The One-to-One sessions will be held by the relevant experienced advisor once the business diagnosis is completed, focusing on the needs of the client.
Date and time
Location
Central Library
William Brown Street
Liverpool
L3 8EW
United Kingdom