Description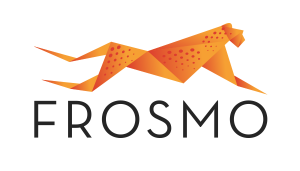 Modern shoppers are used to getting anything they want at any time on any device: whether it's their phones, tablets, laptops or even smartwatches. Thus the importance of cross-device marketing is undeniable. If you want to gain competitive advantage - you have to optimize the user experience at all points of access.
Easier said than done, right? It's a continuous struggle, when marketers can barely start to implement their ideas, being constantly blocked either by platform limitations or IT resources. It quickly turns into a painfully slow process. But it doesn't have to be this way!
Book your place at this Breakfast & Learn event to find out how you can stay on top of cross-device optimization game! Other companies in attendance: Tesco, Mallzee, Camden Market, Orlebar Brown, TUI Travel, Astley Clarke and Google. Join them and take the first steps towards the revolutionary Single Tag UI Improvement methodology. This learning breakfast is for marketers, eCommerce, UX and IT professionals from retail, travel, leisure, banking and gambling industries.
Agenda
9.00am - 9.30am
Registration & Networking
9.30am - 10.45am
Speakers, Demo, Client Case Studies & Breakfast
10.45am - 11.00am
Networking & Close
A la carte breakfast orders will be taken nearer the time. Contact us if you have any questions about this event on charlie@mixingdigital.com and you may wish to take a look at some case studies on this subject here