Description
- Are you looking for fresh ideas to tackle your latest brief?
- Are you looking for ways to keep your creative team fresh?

- Are you trying to work out how to bring greater diversity in your business?
- Are you proscratinating with that personal project that you have been saying you will be doing this year?
- Is there a challenge that is keeping you up late at night?
- Or are you simply too busy to think of any of the above?
We at Creative Social are on a mission to slow people down so that they have the time and space to unleash creativity. Consequently we are always looking for new ways for people to come up with ideas, either to solve client problems or the day to day problems facing our own agencies as well as ourselves So we have partnered with Street Wisdom to deliver a bespoke Creative Social session to allow our Socials to learn a new technique which can be used ongoing to come up with new ideas. Street Wisdom is a powerful, three-hour guided experience that uses the streets as an invisible university and we are delighted that David Pearl, co-founder, business innovator and TED speaker, has agreed to run this for us.
Who is it for?
It is relevant for any of our Socials and Creative Leaders who are seeking a creative breakthrough, looking for new techniques to unleash creativity, struggling with the day-to-day personal stuff or tackling a challenge in the workplace, figuring out what's next.

Once experienced, it can be easily replicated on a personal basis, or taken into the workplace and used to inspire your creative teams. Google, Mediacom, Lush, Barclays, the RSA and The King's Fund are just some of the organisations using Street Wisdom as a tool to unlock fresh thinking.
How it works?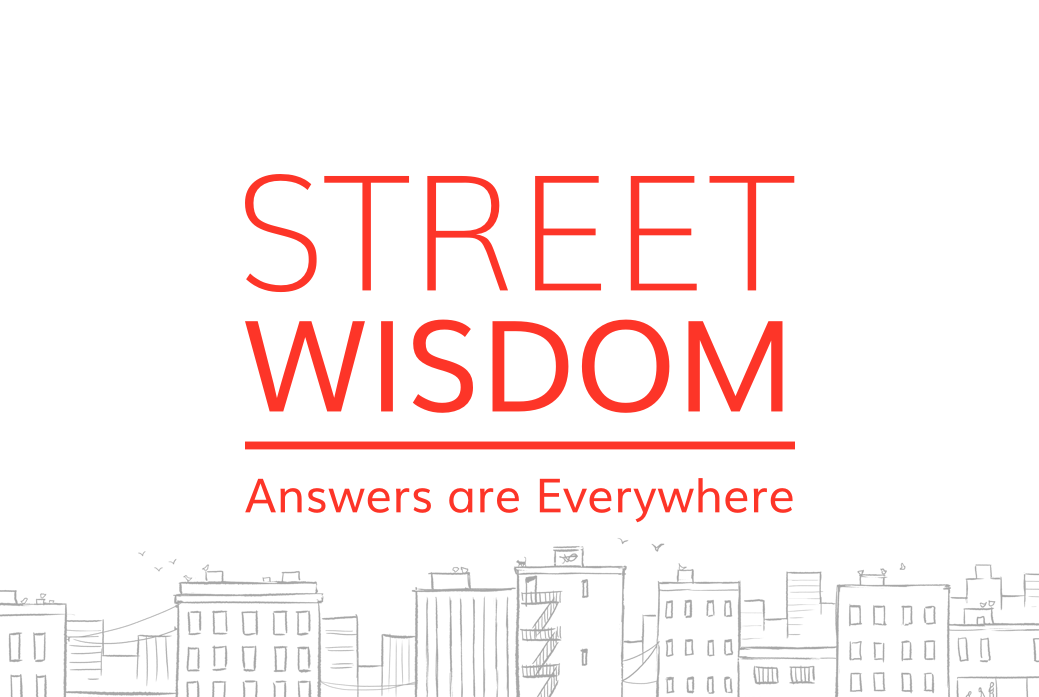 Street Wisdom takes place in three parts. First, a series of short walks tunes up your senses, connects you to your environment and helps you focus on the signs and signals we normally ignore as we hurry through the city. Then, you're off on a solo journey – a street quest – where you'll use the rich stimulus of the urban environment to find answers to your question.
In the final 60 minute session, we gather together again to share what happened and consider how to make the best use of wisdom found. In just three hours of walking and wandering, participants have resolved problems that have dogged them for years, found new business ideas, changed careers, discovered new directions, and learned how to deal differently with life and love.
What do you bring?
An open mind, walking shoes and clothes for all weather. A question you'd like answered: not too big ('What is the meaning of life?'), not too small ('What shall I have for dinner?') but somewhere in the middle – a burning issue to which you'd like fresh answers.
And the Social part
We will obviously be finishing the session with some drinks afterwards at 6pm.
If you want to find out more, do check out the piece written by David Pearl on the Creative Social Medium blog, watch David's Ted talk about Street Wisdom or visit: street wisdom.
Save
Save
Save