Cyflwyniad i Wordpress | Introduction to Wordpress
About this Event
This event will be delivered in English. Welsh documents are available upon request.
Mae'r digwyddiad yma yn cael ei gyflwyno'n Saesneg. Mae yna ddogfennau Gymraeg ar gael os oes angen.
(Please scroll down for English)
Cyflwyniad i Wordpress
Drwy gydol y cwrs hwn, bydd Alex Jeffers, Rheolwr Cyfarwyddwr Glue Studio LTD, yn eich dysgu sut i sefydlu eich gwefan Wordpress chi eich hun, ychwanegu ategion, cyflunio'r system lywio a chelfigion a gwneud y wefan yn fyw i'r byd.
Ar gyfer pwy mae'r gweithdy hwn?
Mae'r cwrs hwn wedi'i anelu at ddechreuwyr llwyr nad oes ganddynt brofiad blaenorol o Wordpress, ond eisiau sefydlu eu hunain gyda gwefan i hyrwyddo eu brand / busnes ar-lein.
Mae'n gwrs ymarferol, felly bydd angen gliniadur i ymarfer rhai o'r pethau sy'n cael eu trafod. 
Beth i'w ddisgwyl yn y gweithdy?
Bydd y cwrs yn mynd i'r afael â'r canlynol:
Cyflwyniad i Wordpress
Sut i gychwyn adeiladu gwefan
Ychwanegu cynnwys
Themâu ac Ategion
Cyflunio Ategion
Celfigion a Dewislenni
Mynd yn fyw!
Cefndir y Siaradwr
Alex Jeffers yw rheolwr gyfarwyddwr Glue Digital Studio LTD, asiantaeth ddylunio a datblygu gwe wedi'i lleoli yn Tramshed Tech, Caerdydd. Mae gan Alex dros 3 blynedd o brofiad yn adeiladu gwefannau Wordpress, a dros 6 mlynedd o brofiad mewn cynnal y gwefannau hynny.
(2 awr o parcio di-dâl, ar ol hynny mae yn £2 am 10 awr ychwanegol)
_________________________________________________________________________________________
Introduction to Wordpress
Through this course Alex Jeffers, Managing Director of Glue Studio LTD, will teach you how to setup your own Wordpress site, add themes, add plugins, configure the navigation and widgets and then get it live for the world to see.
Who is the workshop for?
This course is aimed at complete beginners who have no prior experience with Wordpress, but want to get themselves setup with a website to promote their brand / business online.
It's a practical course, so a laptop will be required to practice some of the things which are discussed.
What will the workshop cover?
The workshop will cover the following:
Introduction to Wordpress
How to get started with a site
Adding content
Themes and Plugins
Configuring Plugins
Widgets and Menus
Going live!
About the Speaker
Alex Jeffers is the managing director of Glue Digital Studio LTD, a web design and development agency based at Tramshed Tech in Cardiff. Alex has over 3 years' experience building Wordpress websites and over 6 years' experience maintaining them.
(2 hours free parking, after that its £2 total for an extra 10 hours)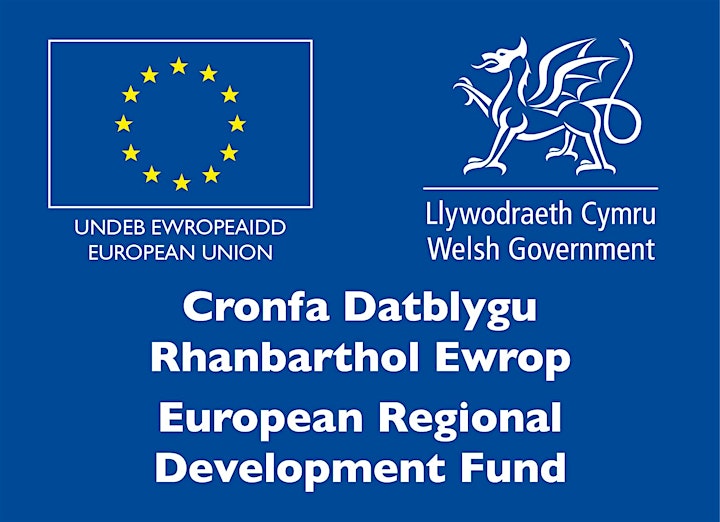 Mae Hybiau Menter Ffocws yn darparu gofod arloesol i ddeori a sbarduno busnesau newydd a'r rhai sy'n ehangu. Mae Hwb Menter Ffocws y Drenewydd a Hwb Menter Ffocws Caerfyrddin yn cael eu hariannu'n rhannol gan Gronfa Datblygu Rhanbarthol Ewrop trwy Lywodraeth Cymru
Mae'r digwyddiadau a ddarperir neu a gynhelir gan raglen Hybiau Menter Ffocws Llywodraeth Cymru am ddim ac yn agored i bobl o bob oedran, ond rhaid archebu lle ymlaen llaw. Mae'r niferoedd yn brin a disgwyliwn alw mawr am lefydd, felly archebwch yn gynnar i ddiogelu'ch lle.
Focus Enterprise Hubs are an innovative space to incubate and accelerate new, and growing businesses. Focus Newtown and Focus Carmarthen Enterprise Hubs are part funded by the European Regional Development Fund through the Welsh Government
Events delivered or hosted by the Focus Enterprise Hubs programme for the Welsh Government are free and open to all ages but must be booked in advance. Please be advised that numbers are limited and we expect high demand for places, so book early to secure your place.