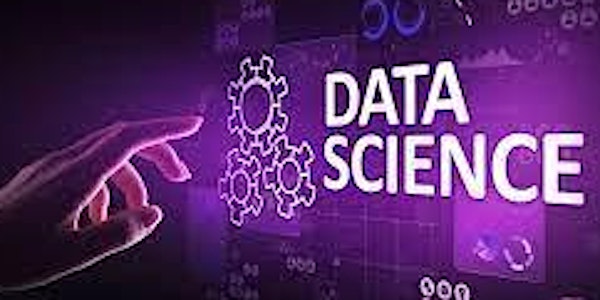 Data Science with R & SQL Course @ Glasgow - Virtual Learning Available.
Location
IT Professional Training (ITPT)
50 Darnley Street
Pollokshields
G41 2SE
United Kingdom
*** For this course students have a choice to attend the course with Tutor-led (face to face) or Tutor-led (Live - Online) classes***
About this event
*Please note that you must be a resident in Scotland to join this course and use SAAS part-time funding. More information on this is below.*
IT Professional Training is offering free (fully funded by SAAS) Data Science with R & SQL Course. Students have the option of attending this tutor-led course in the classroom in Glasgow or via our virtual learning classroom from home.
Course schedule:
Scheduled Start Date: 31/07/2022
Classes per week: One day a week
Classes timings: 1:00pm to 5:00pm
Day: Sunday (only)
Duration of the course: 16 weeks.
Introduction:
Much of the world's data is in databases, SQL (or a structured query language) is a powerful language used to communicate with and extract data from databases. If you want to be a data scientist, you need knowledge of databases and SQL.
Course Description:
The purpose of this course is to introduce you to the concepts of relational databases so that you can learn and apply basic knowledge of the SQL and R languages. It is also intended to help you get started in running SQL in your data science environment.
Prerequisites:
No prerequisite required, anyone can join this coming for any background as this course will be taught from basic to advanced level.
Course Objectives:
 Introduction to SQL and Databases
 Triggers and Stored Procedures
 Transactions and Concurrency
 Indexing for high Performance and Securing the Database
 Introduction to R
 Data Cleaning (N/A, Outliers, Data Wrangling)
 Data visualization using tidyverse
 Visualization using Tableau
 Visualization using PowerBI
 Advanced Excel
 Data Modelling
 Statistics for Data Science
 Unsupervised Learning techniques
 Supervised learning techniques
 Research Methodologies
 Project
Exams & SQA Framework:
There will be an opportunity for leaners to attain a PDA (Professional Development Award) from SQA upon completion successfully (passing all relevant exams) as this qualification is aligned with the PDA DATA Science @ SCQF level 8.
Learner can earn up to 40 SCQF credit points upon passing all exams successfully. All SQA exams costs are included in the funding.
Modes of Learning:
You have the option of undertaking this course via following learning modes:
1.) Face to Face Classroom based Learning: You will attend the class each week on the day and time mentioned above.
2.) Virtual Learning: Live traditional face to face class will broadcast to all virtual learners each week on a specified time.
3.) Blended Learning: Mixture of Face to face and Virtual learning (must inform when joining the course).
SAAS Course Funding:
This course is funded by SAAS part time fee agency which is available to eligible individuals only:
SAAS General funding eligibility requirement:
1. You have to be a resident of Scotland
2. Either employed and earning less than 25k a year or can be unemployed as well
3. Have not used the SAAS funding in this Academic Year.
For more information on this, please visit the following link:
https://www.saas.gov.uk/_forms/funding_guide.pdf
Ticket Description:
This ticket logs your interest to join this course.
To study this course free, ITPT requires all interested students to complete SAAS PTFG application and ITPT course registration form. Please contact us to and we will be able to send this information via email.
Note: This course is fully funded by SAAS part-time funding and only eligible students will be able to join this course for free, please see below for the eligibility. If you are not eligible to get the SAAS part-time funding please contact us to discuss other options.
To check your funding eligibility:
Please follow the below link to check your course funding eligibility.
https://www.itpt.co.uk/funding-eligibility/
Course Enrolment:
To make an appointment to enrol in this course, click here to Book Course Registration/Consultancy Appointment.
We can send you the forms and information on how to complete them via email.
Contact:
Phone:
Edinburgh Office Number : 0131 552 5558
Glasgow Office Number : 0141 429 2922
Email: info@itpt.co.uk
website: www.itpt.co.uk