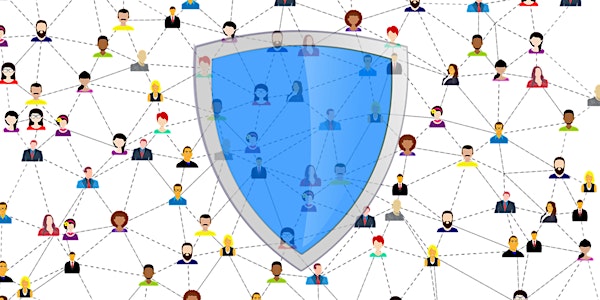 Delivering data at pace - lessons learned from the Shielded Patients List
Mini-huddle: Delivering data at pace - lessons learned from the COVID-19 Shielded Patients List
About this event
*** If you missed our session... blog and slides available now ***
Mini-Huddle Series:
This mini-huddle series is a spin-off from the NHSEI analytical huddles, providing a platform to discuss COVID-19 data and analytics activity at national and local levels. In these mini-huddles we will have deep dive sessions detailing a single analytical piece, be it data, intelligence, modelling, evidence, etc.
Please register for this event via this page on Eventbrite and you will receive an MS Teams invite via email which will enable you to join the huddle.
Delivering data at pace: lessons learned from the COVID-19 Shielded Patients List:The response to COVID-19 has involved government-wide collaboration and demand for data at an unprecedented pace. This has presented significant challenges in relation to data quality, access and security.
This session will explore some of the challenges involved in ensuring patient data is fit for purpose and available to those who need it. It will focus on the COVID-19 Shielded Patients List (SPL) as a case study. The SPL was developed rapidly and has enabled partner organisations across government to support and protect those most vulnerable to the virus. Speakers will discuss some of the data challenges faced along the way, and explain how the SPL has fed into policy, analysis and improved outcomes for citizens. We will reflect on lessons we can learn from this experience, examine the wider implications for cross-government data sharing and data quality management. This will include Shielding Behavioural Survey (SBS) results. The SBS was commissioned to understand whether clinically extremely vulnerable people were following guidance, accessing support, the effect on work situation and to monitor self-reported changes in health and wellbeing. The SBS used the Shielded Patient List as a sample frame on which to base the analysis.
We will hear from three speakers, before opening up for wider discussion:
Richard Irvine works as an Associate Director for NHS Digital and is responsible for the collection and processing of over 200 national datasets. Richard started his career as an accountant and spent 10 years implementing ERP solutions before moving into local government, taking up roles in Leeds and North Yorkshire as Head of ICT. He joined NHS Digital in 2014, initially as part of the care.data programme.
Kieran Baker is Head of Delivery for Data Services at NHS Digital. He joined the organisation in September 2019 to lead the delivery of analytical products associated with a number of care domains (including Primary, Secondary Care and Adult Social Care), as well as head up the specialism of Business Intelligence and Visualisation. Prior to joining NHS Digital, Kieran was Deputy Director of ICT at an NHS Trust and held informatics roles at Yorkshire Ambulance Service, a minor departure from working in environmental science and engineering!
Tim Gibbs is Lead Analyst, Public Service Analysis Team at ONS: The Public Service Analysis Team in the Office for National Statistics lead the analysis of the Shielding Behavioural Survey (SBS) as part of the cross government team involving DHSC, DWP and GDS.
Discussion to be supported by Karina Gajewska - NHSX, Andrew Heggs - NHS Digital, James Tucker and Andy Schofield, both from ONS.
Get in Touch:
If you have further questions or you would like to see the work that others have been doing, please visit the Data and Analytics Support for COVID-19 FutureNHS space here or contact karina.gajewska@nhs.net for specific information on Data Quality.