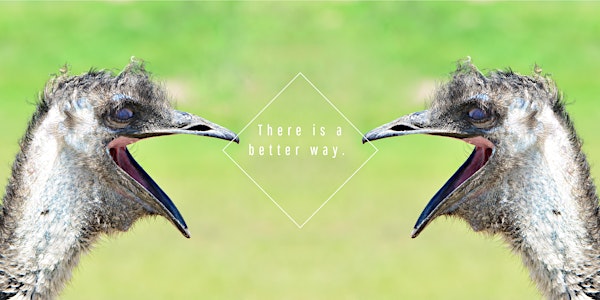 Difficult conversations –Positive change through powerful communication
Refund policy
Contact the organiser to request a refund.
Eventbrite's fee is nonrefundable.
Exploring strategies to help managers/leaders feel more confident & resilient in dealing with difficult/challenging/important conversations.
About this event
Workshop description
There may be times in your career when you have dreaded having a difficult or challenging conversation, maybe you put them off or you have a few coming up and you really want to learn a few strategies to make the conversation promote positive change. If that sounds like you, this 90 minute workshop may help you to feel more prepared both factually and emotionally and put you in a better position to achieve what you intend to gain from the interaction. As a manager this could include conversations in which you have to deliver unwanted news, discuss a delicate issue or talk about a behaviour that needs to change or an objective that has not been met. You want to achieve a different outcome and maintain a good working relationship.
On this bitesize workshop we will explore strategies to help you feel more confident and resilient in dealing with these types of conversations as they arise by:
• Understanding what stops us- the 'interference' that can stop people from initiating important conversations
• Learning self management strategies to use before tackling a potentially difficult conversation
• Apply coaching and feedback skills to motivate continuous personal and performance growth
• Using practical tools to deal with difficult behaviour and attitude• Build others' ownership and responsibility towards raising their game
Who is it for?
Leaders and Managers with people responsibilities.
If you are booking more than four places, please contact us.
Contact details:
hello@leapcoachingandtraining.co.uk
07739 382694
leapcoachingandtraining.co.uk