Digital Cities Bristol 2018 - Open Doors - Pervasive Media Studio Tour
Description
Digital Cities Bristol 2018 Open Doors - Pervasive Media Studio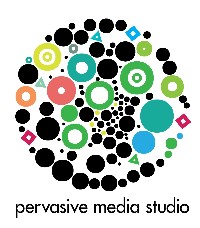 Digital Cities Bristol is a week-long programme of free, inspirational learning and networking opportunities aimed at developing the skills of both the current and next generation of content makers working in the creative industries. The Digital Cities project has run successfully in Bristol for five years, bringing industry partners together to boost their region's digital and production skills and acting as a catalyst for exciting collaborations within the creative sector.
Open Doors is an opportunity to join small groups visiting successful creative & digital businesses across Bristol for a look behind the scenes.
Pervasive Media Studio Tour
Please select which tour you would like to attend when booking:
Tour times (half hour sessions): 10.30, 11.30, 12.30, 14.30
Join us for a guided tour of the studio where we will introduce you to the space and the community who reside here. We are also interested to hear about what you are up to! These tours will appeal to people interested in creative media and technology as well as anyone wanting to find out more about what we do .
About Pervasive Media Studio
The Pervasive Media Studio hosts a brilliant community of over 100 artists, creative companies, technologists and academics exploring experience design and creative technology. It is a collaboration between Watershed, University of Bristol and UWE Bristol.
Our projects can be cultural or commercial and span play, robotics, location-based media, food, connected objects, interactive documentary and new forms of performance. We test our projects as early as possible and iterate.
We are based within Watershed on Bristol's historic dockside. We have an open plan Studio with a culture of generosity, curiosity and interuptability. We believe that by clustering together people from a broad range of backgrounds, with differing skills, experiences and opinions, all of our ideas get better.
---
You can see a complete list of the Open Doors events happening during Digital Cities Bristol 2018 here.
---
"We take your data very seriously and are committed to the privacy and security of it. Please note that by registering for this event, your data will be available to all companies involved in the organisation and hosting of the Open Doors events, as part of Digital Cities Bristol. Your data will be used for event management purposes only, such as reminder emails and joining instructions."