Description
It's time for Round Two where we talk about the ideas, contacts, dreams and schemes shared at the drop-in launch in June.
Come along to help ensure ShfWIT has heard from everyone across the city (and beyond) and discuss what happens next. There'll also be time to just chat and and we'll make sure you're introduced to people.
The evening will be informal and it'll run like this:
Welcome

Results - show and tell of what was learnt at the drop-in and since then

Actions - discussion on what to do next and how we can work together

Social - grab another drink and talk to someone new.
Everyone is welcome. You don't have to work in digital right now, you don't have to identify as a woman, you don't have to know how to code or how to explain bitcoin. You do have come in, be open and ready to participate in bringing about positive change.
Refreshments will be available. Babies and children are welcome to attend with a (vaguely) responsible adult.
It's holiday time for lots of people but we couldn't let the summer pass without another gathering. If you can't make the event and would like to be kept updated, sign up to our mailing list or follow and join in on Twitter @ShfWIT.
Kindly sponsored by Sheffield City Council.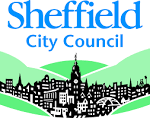 Image credit: Laura Smith @SlantedTheory
Organiser of Ding! Ding! ShfWIT - the results are in
We are Sheffield Women in Tech (ShfWIT) - a network of women who live in Sheffield and work in the digital industry or in digital jobs in other sectors.  
We've come together because we care about the advancement of all Sheffield women, be they cisgender or transgender, and within the digital sector specifically.  Digital is a great industry to work in and we want to see more women and girls considering and keeping digital as a career.  In fact, we want to see greater diversity and inclusion in general.